'Vikings: Valhalla' Takes Place Over 100 Years After the Original Vikings Show
'Vikings: Valhalla 'is a sequel to the History Channel's 'Vikings.' The spinoff is set more than 100 years after the original series.
Vikings: Valhalla serves as a sequel to the History Channel's hit series Vikings. Like its predecessor, the new Netflix drama draws inspiration from real historical events. But rather than pick up where Vikings left off, Vikings: Valhalla takes place over 100 years later. Learn more about the series, including actors in the Vikings: Valhalla cast and the season 2 release date.
So, what is the 'Vikings' sequel about?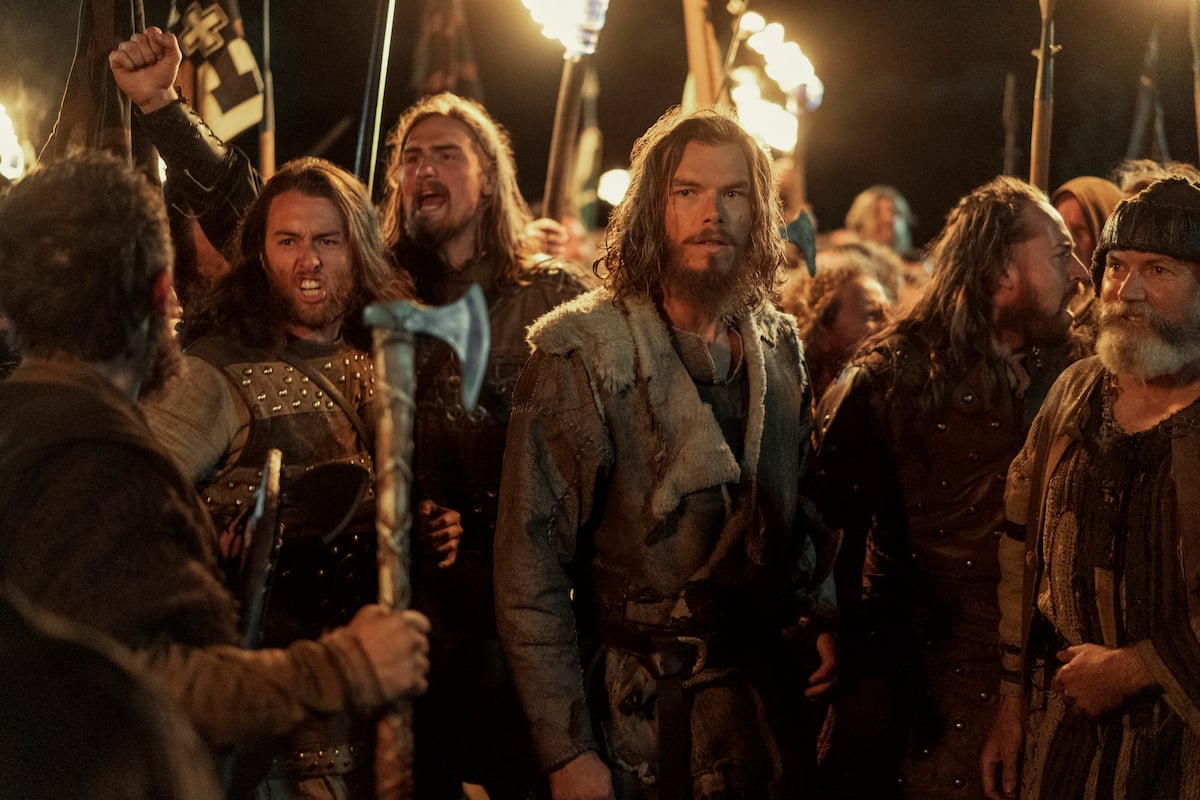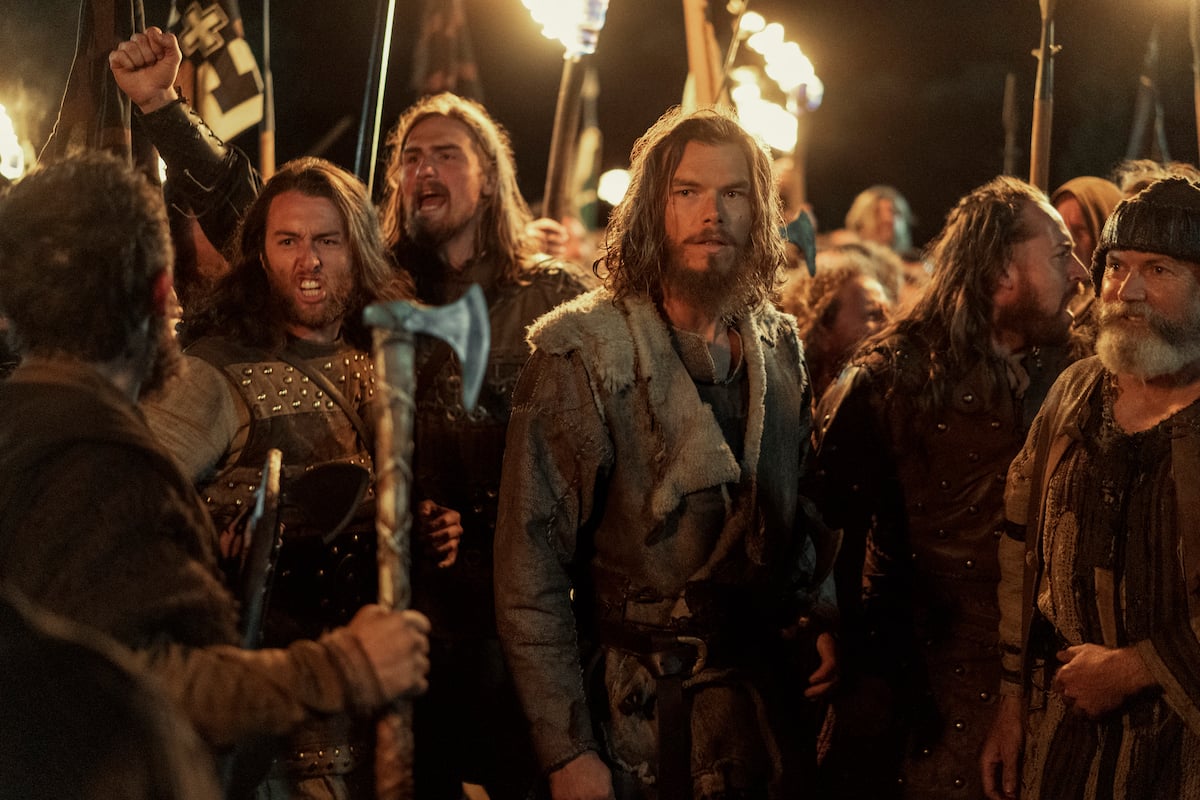 Vikings: Valhalla is a spinoff of Vikings. But unlike the original, which aired on the History Channel, this series was developed exclusively for Netflix streaming. 
According to showrunner and writer Jeb Stuart, Vikings: Valhalla takes place in the year 1002 and will return to familiar settings, including Kattegat. And in a statement via Netflix, he revealed that the season will begin with a specific event that happened 100 years after the end of Vikings. He also explained its historical context.
"The Vikings had been living in the British Isles and had settled into big areas called the Danelaw," Stuart said. "The Danelaw had started to grow — not just with Danes, but also with Swedes and Norwegians and folks from all over Scandinavia. This had become a problem for the Saxon king, King Aethelred II of England.
"Saxon nobles were afraid that, if you went out another generation, suddenly there wouldn't be any difference between Saxons and Vikings," he added. "At the same time, back in Norway and Denmark, the Viking groups were in an undefined religious civil war with each other."
The season kicks off with the brutal St. Brice's Day Massacre — a real-life event that happened in Oxford on Nov. 13, 1002. 
Who is in the 'Vikings: Valhalla' cast? 
Like Vikings, Netflix's Vikings: Valhalla features characters inspired by historical figures, including the famous Viking explorer Leif Eriksson, portrayed by Chilling Adventures of Sabrina star Sam Corlett. Frida Gustavsson plays Leif's sister, Freydís Eiríksdóttir. And Leo Sutter rounds out the main cast as King of Norway, Harald Hardrada.
The Vikings: Valhalla cast also includes Laura Berlin as Normandy's Queen Emma; Jóhannes Haukur Jóhannesson as Olaf Haraldsson, aka Saint Olaf; Bradley Freegard as European ruler King Canute; David Oakes as the English nobleman Godwin; and Caroline Henderson as Jarl Haakon.
'Vikings: Valhalla' Season 2 is coming to Netflix
Vikings: Valhalla premiered on Netflix on Feb. 25, 2022, with eight episodes. And luckily, viewers can expect much more of the Viking story to come. 
Netflix ordered a 24-episode series, which showrunners divided into three eight-episode seasons. Vikings: Valhalla wrapped filming on season 2 in November 2021.
So, what can fans expect from Vikings: Valhalla Season 2? According to Stuart, it will follow the explorers into new exotic lands. 
"I think in season 2, [viewers] will see the Vikings sort of thrust out of Scandinavia, which is a very interesting piece," he told Newsweek. "We know that the Vikings traveled, we know that they went to the New World, but we also know that they traveled to Russia, to the Rus, as they called it, and went down the Dnieper River to the Black Sea."
"They were great traders," he added. "So they went to Constantinople, they went to Egypt, they went through the Middle East. Viking DNA is found almost all over that part of Europe. They went to the Iberian Peninsula and obviously England and Ireland. So you can probably guess that my Vikings are going to get on their boats and explore a little bit."
Vikings fans are also in for a treat. Netflix acquired the rights to the original. So the entire six-season series will join the streamer's catalog soon.