'Virgin River' Cast Member Ben Hollingsworth Teases 'Bombshell' Twists in Season 3
Hold on to your seats, Virgin River fans. Some major surprises are in store for season 3 of the Netflix series, according to cast member Ben Hollingsworth. 
Prepare yourself for some bombshell revelations in 'Virgin River' Season 3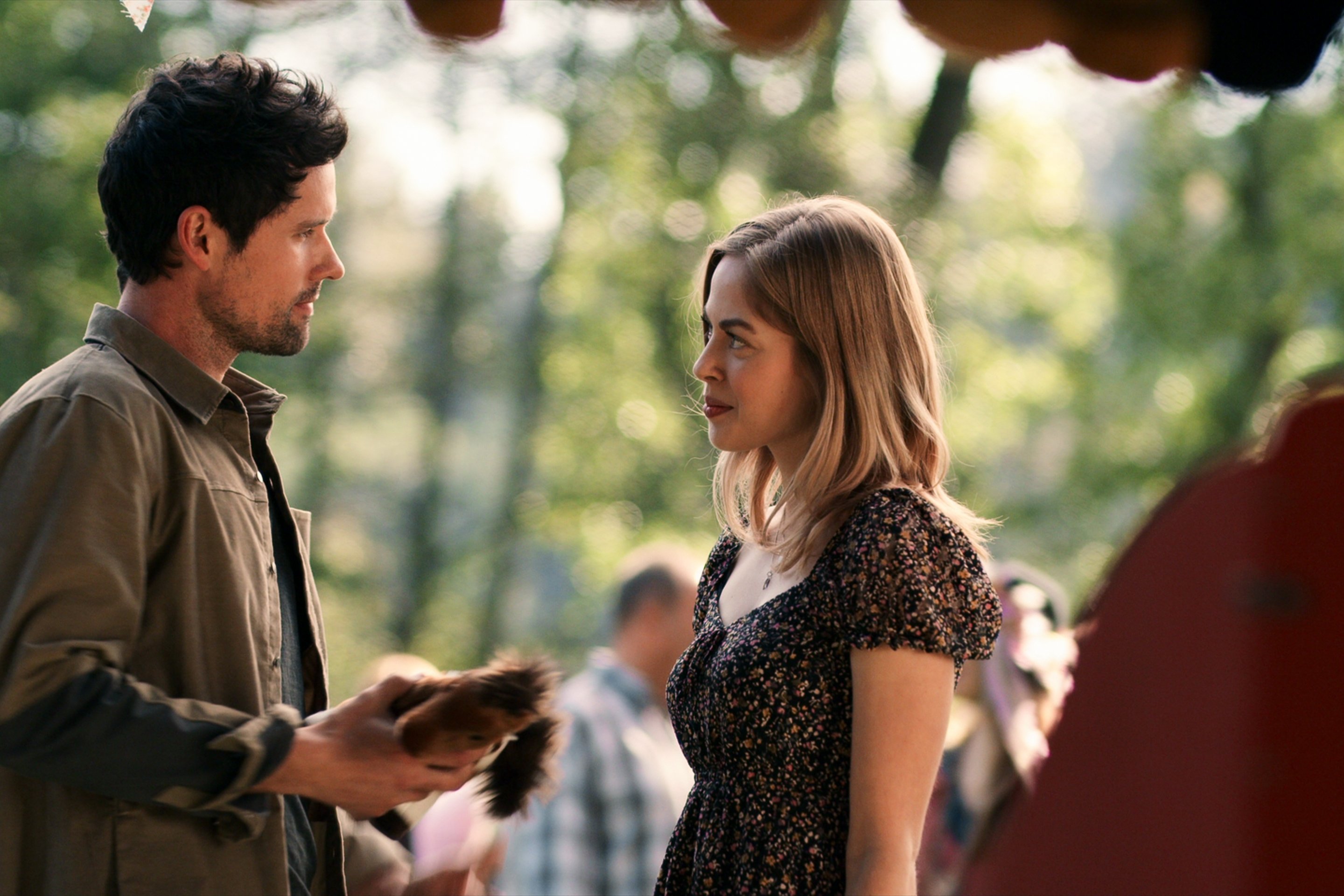 RELATED: 'Virgin River': Fans Are Convinced That Jamie Is Working for Calvin
Fans have been eagerly awaiting the next season of Netflix's Virgin River ever since the last batch of episodes dropped back in November 2020. The streaming service renewed the series in December, and recently, the show's official Instagram account shared some behind-the-scenes photos from season 2 to whet viewers' appetites for the upcoming episodes. 
In one image, Dan Brady (Hollingsworth), who is wearing a safety vest and hard hat, stands next to a stunned Mel Monroe (Alexandra Breckenridge). Brady is a former Marine who served with Mel's love interest Jack (Martin Henderson) and has worked for the local drug boss, Calvin (David Cubitt).
Hollingsworth commented on the post, hinting that big things are in store next season.
"I'm wearing a safety helmet to protect myself from all the bombshell plot twists season 3 has," he wrote. "Hope y'all ready for it."
Meet these new new 'Virgin River' cast members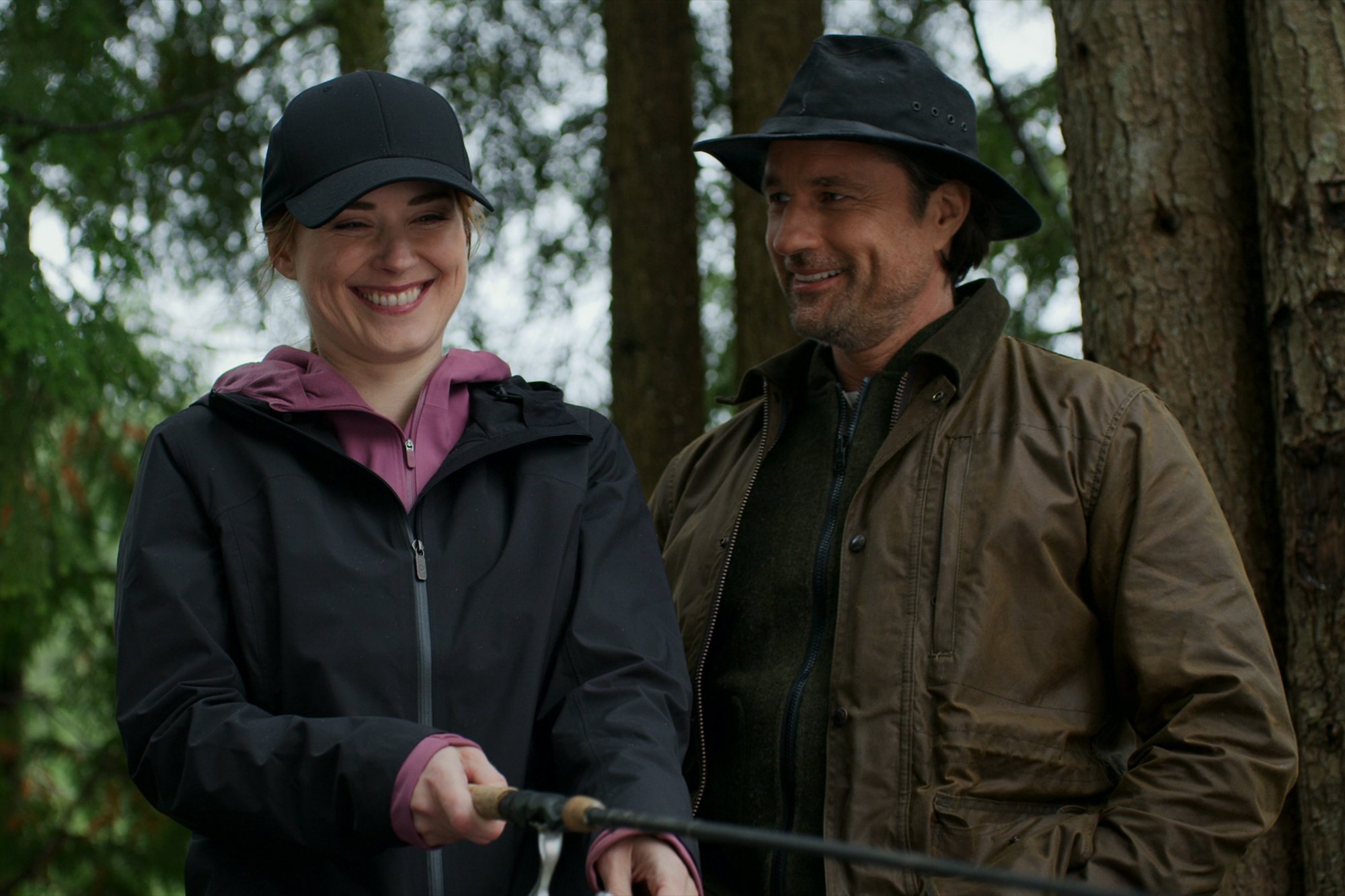 While we don't know what specific twists are in store for the upcoming episodes, we do know that the cast of Virgin River will be expanding next season.
Earlier in May, the show's Instagram account shared photos of two new characters for season 3. One is Lilly's daughter Tara Anderson, who will be played by Stacey Farber. Tara is back in town to help her mother care for baby Chloe. 
A character named Denny will also be introduced in season 3. He'll be played by Kai Bradbury. In the Virgin River book series, Denny is "a 24-year-old who has served in the Marines and comes to Virgin River to find his biological father," according to author Robyn Carr's website. He makes his debut in book 14, Wild Man Creek. But as of now, we don't know if his storyline on the show will mirror that of the books. 
Also joining the cast in season 3 is actor Zibby Allen. She'll play Jack's sister Brie, a lawyer. 
When will the next season of 'Virgin River' be on Netflix? 
Virgin River Season 2 ended on a huge cliffhanger when Mel discovered Jack bleeding out in his bar after being shot. While the identity of the shooter is a mystery, there are plenty of possible candidates, including Calvin, Brady, or even Jack's former flame Charmaine (Lauren Hammersley), who is pregnant with Jack's baby. (Or so she says: Not all viewers believe Jack's the father.)
Fortunately, it seems likely that Jack will survive the shooting. He's in the capable hands of Mel, who is a nurse. Plus, Netflix has announced that Henderson will return for season 3. But we'll have to wait a while longer to find out exactly what happens. A season 3 premiere date hasn't been announced. However, past seasons have premiered in either late November or early December, meaning that there's a good chance season 3 will arrive late in 2021.  
Virgin River Seasons 1 and 2 are currently streaming on Netflix.
Check out Showbiz Cheat Sheet on Facebook!