'Virgin River' Fans Baffled By Hope's Absence in Season 3
'Virgin River' Season 3 premiered on Netflix on July 9. Fans who binged the new season were surprised Annette O'Toole, who plays Hope McCrea, was largely absent from the episodes. O'Toole wasn't in the latest season of 'Virgin River' because of the pandemic, but showrunner Sue Tenney hopes she'll return for a possible fourth season.
Virgin River Season 3 is here, and fans have one big question: Where's Hope? Actor Annette O'Toole is noticeably absent from the newest season of the Netflix series, which dropped July 9. Viewers were baffled when they didn't see Virgin River's resident busybody, and many couldn't help but wonder why such a major character didn't play a more prominent role in the new episodes and whether she'd be back for a possible season 4. 
[Warning: This article contains spoilers for Virgin River Season 3.] 
'Virgin River' returns to Netflix, but Hope does not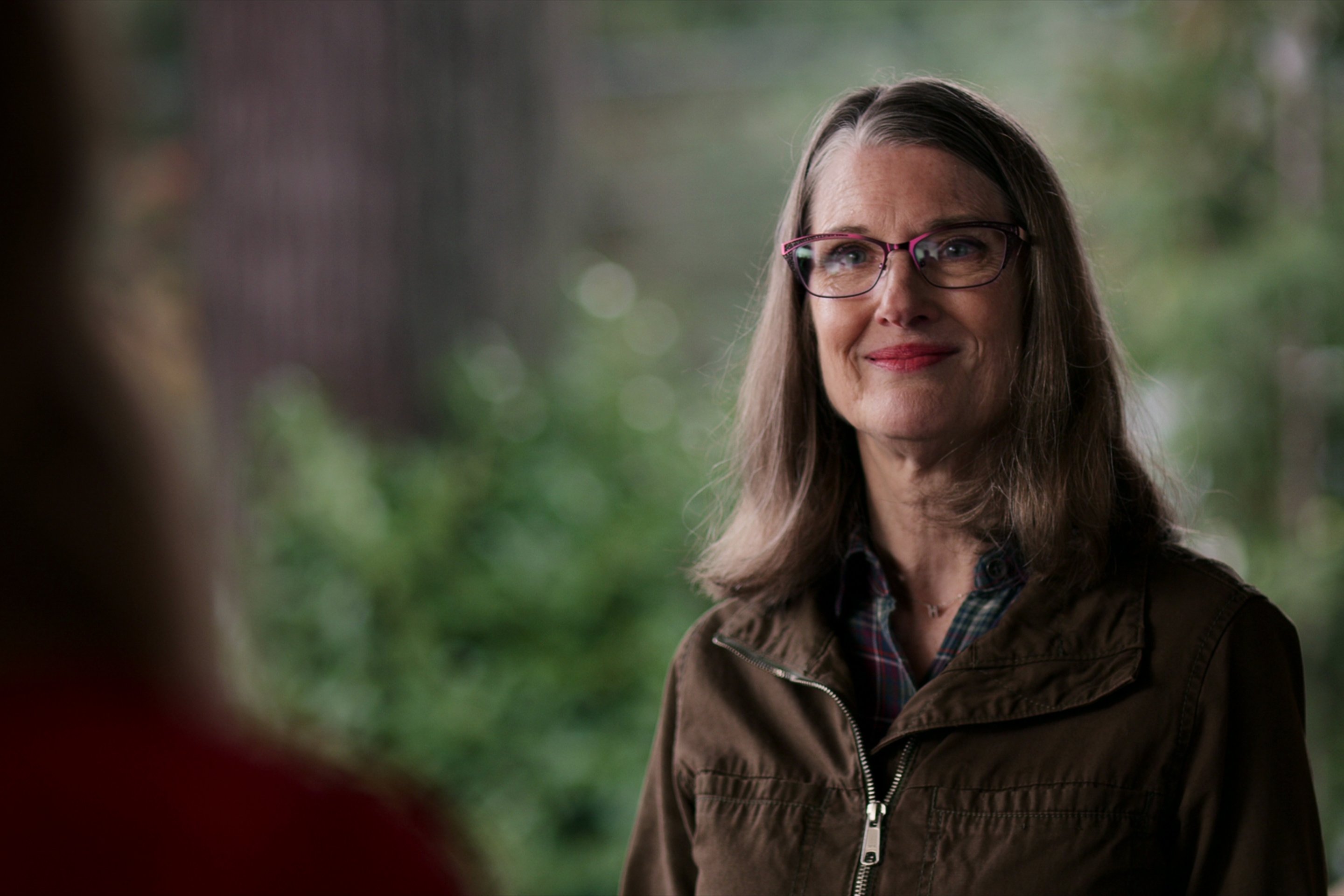 Virgin River Season 2 ended with Hope and her estranged husband Doc (Tim Matheson) preparing to renew their vows. Unfortunately, we never got to see Doc and Hope's do-over wedding ceremony in season 3. Instead, we learn that Hope has temporarily left Virgin River to care for her elderly, sick aunt. 
While Hope is away dealing with her family responsibilities, she and Doc stay in touch via FaceTime chats and Zoom. But she's not physically present in town at any point during season 3. The sarcastic former mayor was certainly missed by viewers. 
"Need hope to be ok … definitely missed her in this season," one person commented on a post from the official Virgin River Instagram post. Another argued that the new season "was boring" without the sharp-tongued Hope. 
By the time the season ended, some fans were worried that Hope might be gone from Virgin River for good. At the end of season 3, she was in a car accident that puts her in the hospital with a serious brain injury. That seemed to leave open the possibility that O'Toole might not return to the show, assuming Netflix does renew it for season 4. 
Why Annette O'Toole Is Missing From 'Virgin River' Season 3
So, why wasn't Hope in Virgin River Season 3? In an interview with Entertainment Weekly, showrunner Sue Tenney explained O'Toole wasn't in the new episodes because of the coronavirus (COVID-19) pandemic. Having her spend the entire season away from Virgin River was a "pandemic pivot," she explained. If the show is renewed, Tenney hopes the actor will be able to return. 
"We've worked very hard to make sure she was still very much in the show," she said. "If we have a fourth season, everyone is now vaccinated and the pandemic is not what it was. So, I would hope that we would have Annette back." 
Will Hope recover from her car accident? 
In her conversation with EW, Tenney also dropped a hint about where Hope's storyline could be headed in a possible season 4 and whether she'll recover from the accident. 
"We do move ahead," she told the magazine. "To us, it's the recovery and what she's dealing with — a traumatic brain injury. In a hospital and going through recovery, that's not really where our show lives. But we're very committed to what the truth of something is, so we'll go to the edge of what's the best recovery for this. We always stick with the parameters, medically, but also we know at this point what we like to do, which are complicated emotionally drama-based stories."
Virgin River Season 3 is currently streaming on Netflix. 
Check out Showbiz Cheat Sheet on Facebook!