'Virgin River' Showrunner Says Mel and Jack Will Eventually Get Married
Talk about a twist. Once again, a Virgin River season has ended on a major cliffhanger. In season 2 of the Netflix series, shocked viewers were left wondering who had shot Jack (Martin Henderson). Season 3 ended on a similarly uncertain note, with Mel (Alexandra Breckenridge) dropping a serious bombshell on Jack just before the credits rolled. So, how will Mel's news affect her relationship with Jack? Virgin River's showrunner offered some clues in a recent interview.  
[Warning: This article contains spoilers for Virgin River Season 3.]
Mel learns she's pregnant in 'Virgin River' Season 3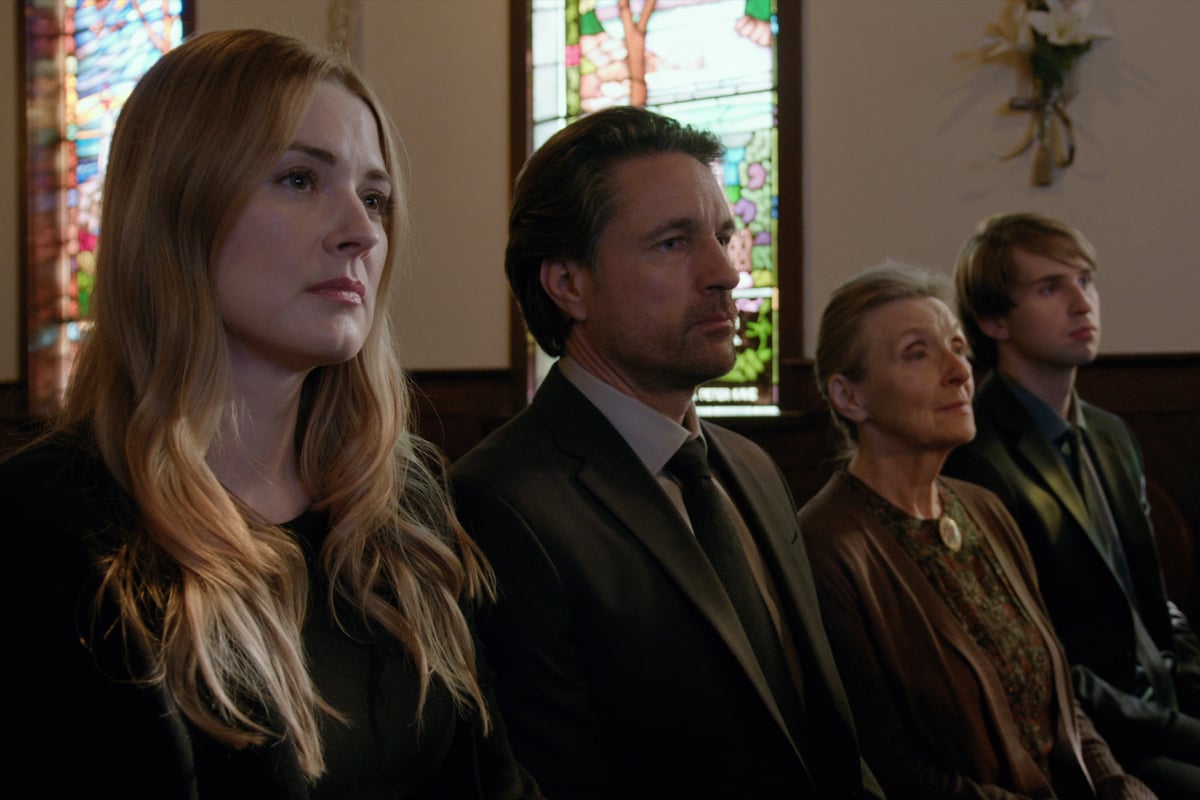 In season 3, Mel's desire to have a child caused conflict in her relationship with Jack. Jack was already dealing with a complicated situation with his ex-girlfriend Charmaine (Lauren Hammersley), who is pregnant with twins. While he made it clear that he loved Mel, he wasn't sure that he was ready to have a child with her. But he also didn't want to stand in the way of her dream of becoming a mother, which led to them breaking up. 
After ending things with Jack, Mel returned to Los Angeles, where she decided to go through one more r​​ound of IVF using her and her late husband Mark's frozen embryos. Later, Mel returned to Virgin River and began to patch things up with Jack. Then, in the season's last episode, she learned she was pregnant. But there was a problem: She had no idea whether the baby was Jack or Mark's. 
In the episode's final moments, Jack seemed ready to propose. But before he could pop the question, she let him know that she was pregnant. At first, Jack was thrilled. Then, Mel told him he might not be the father.
'Virgin River' showrunner talks about Mel's big revelation 
Mel's news obviously has huge implications for Mel and Jack's relationship going forward. While Netflix hasn't yet confirmed there will be a Virgin River Season 4, showrunner Sue Tenney already has some ideas about how things will play out for the couple in future episodes. 
"For Jack and Mel, their love is unquestionable," Tenney said in an interview with TV Insider. "They both carry baggage from the past. [Mel's pregnancy] is not necessarily baggage, but their past is always causing complications in their present. We all believe in Jack and Mel's love for each other, but we also know that this was a big complication."
One thing Tenney can say is that even if Mel's pregnancy causes issues in her relationship with Jack, it won't keep them apart forever.
"In the series, eventually, they are going to get married. I can say that," Tenney said.
Viewers will have to wait to learn whether Jack is the father of Mel's baby
Of course, Virgin River fans are dying to know if Jack is the father of Mel's baby. But they shouldn't expect to get answers anytime soon. Tenney said that if there is another season, the big reveal won't come until the end. 
"If we have a Season 4, it will be revealed at the end of [it] and it's a driving storyline in [it]," she shared. 
Virgin River Season 3 is currently streaming on Netflix.
Check out Showbiz Cheat Sheet on Facebook!
RELATED: 'Virgin River' Fans Baffled By Hope's Absence in Season 3