'Virgin River' Trailer: Mel's Ready to Start a Family, But Jack's Not So Sure
Netflix has dropped a dramatic trailer for 'Virgin River' Season 3. Jack (Martin Henderson) has survived the shooting, but he and Mel (Alexandra Breckenridge) can't agree about whether to have a baby. Plus, Doc (Tim Matheson) might be going blind. New episodes premiere July 9.
A trailer for Virgin River Season 3 is here, and, boy, is it a lot. The dramatic teaser for the upcoming season of the Netflix series (which hits the streamer July 9) gives us an idea about what to expect from the show's third chapter, including Mel and Jack's disagreement over starting a family, a major health issue for Doc, and a raging fire that destroys Mel's cabin. We break it all down. 
'Virgin River' trailer reveals Jack survives the shooting 
Virgin River Season 2 ended on a major cliffhanger, with Jack (Martin Henderson) getting shot in his bar by an unknown assailant. Fortunately, Jack survived the attack. (No huge surprise there, as we knew Henderson was still going to be part of the Virgin River cast). 
However, the identity of the shooter is still a mystery. And Jack, fed up with the apparently stalled investigation into the attack, is ready to take matters into his own hands. 
"What do you want me to do? Do you want me to sit at home, waiting for the shooter to turn himself in?" he asks in the trailer. Then, an enraged Jack attacks a man in the hallway of the Virgin River police station. 
Mel wants a baby, but Jack isn't sure 
At first, it seems Jack's brush with death has brought him and Mel (Alexandra Breckinridge) closer together than ever. The trailer features more than a few steamy moments between the couple. But it looks like there might be trouble in paradise.
Mel wants to have a baby with Jack, but he's reluctant. "I can't be the person that stands in the way of you becoming a mother," he tells his heartbroken girlfriend. Moments later, she's wheeling her luggage out of the house. Uh-oh. To make matters worse, Mel's house also goes up in flames at some point next season.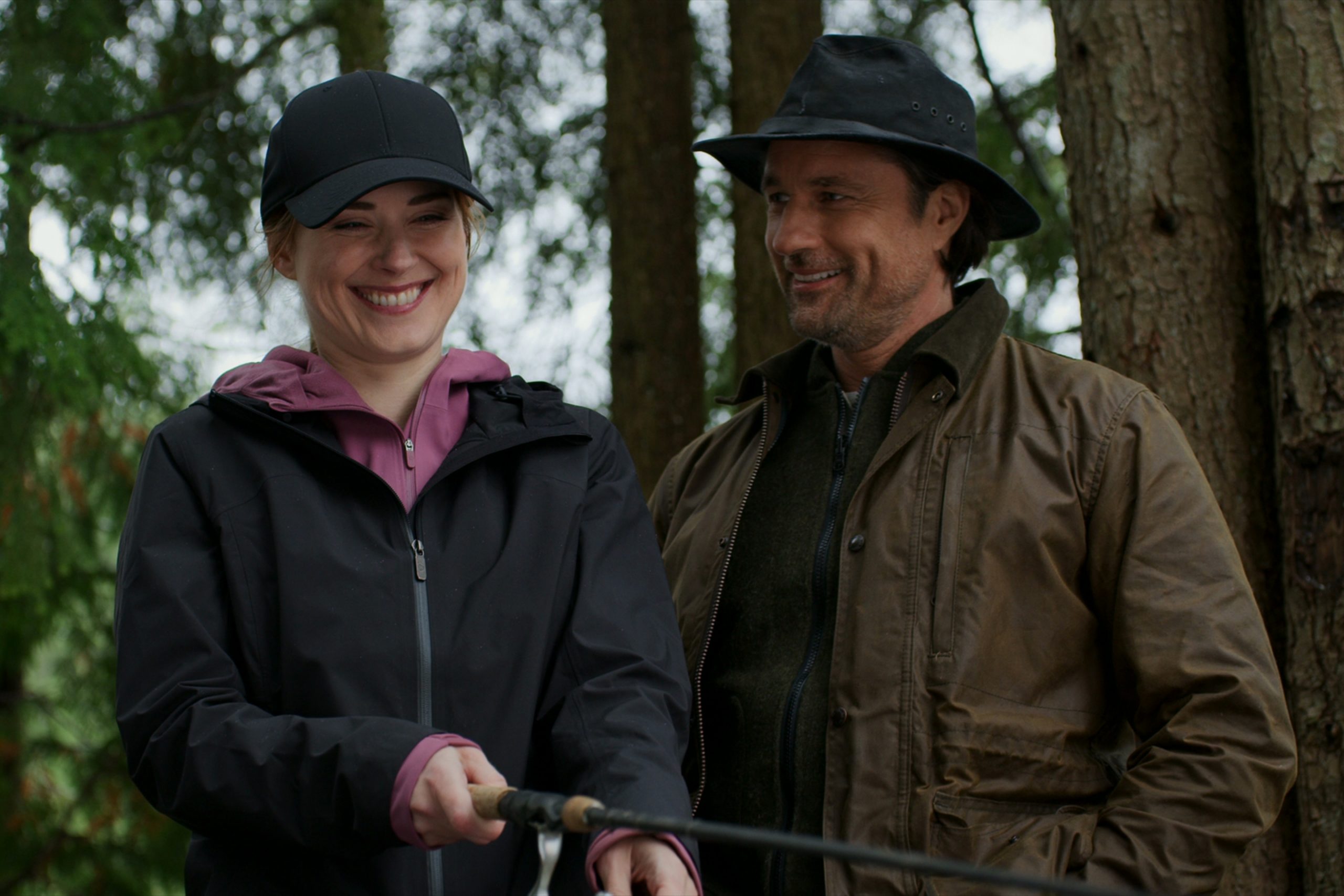 Will the baby issue spell the end of Mel and Jack's relationship? Remember, she and her late husband Mark tried for years to have a child, only to have Mel's pregnancy end in a stillbirth. And the couple was having an argument about attempting another round of IVF when they got into the car accident that killed Mark. Obviously, trying to conceive is a fraught issue for Mel.   
We don't know exactly what's behind Jack's hesitation about starting a family with Mel. But it can't help that his ex Charmaine (Lauren Hammersley) has found a new man and is pushing him out of his son's life. 
"I know you were having a hard time adjusting to the whole 'being a dad' thing," she says. "But now Todd's here and I'm not alone. So you're free."
Doc is going blind (maybe), Preacher adjusts to being a father figure
Meanwhile, Doc (Tim Matheson) is losing his sight. "You're going blind?" Mel asks. "In a word, 'maybe,'" he replies. 
Preacher (Colin Lawrence) is also adjusting to his new role as a father figure to Christopher (Chase Petriw), and it seems there are some bumps in the road. "Maybe he should be with someone else," he says after Christopher appears to experience some kind of health scare. 
All that just scratches the surface of what we should expect in Virgin River Season 3. According to Netflix, the upcoming 10 episodes also include a funeral, a divorce, a hurricane, and a new romance. July 9 can't get here soon enough.
Seasons 1 and 2 of Virgin River are currently streaming on Netflix.
Check out Showbiz Cheat Sheet on Facebook!