Which Famous Wahlberg Brother Has the Highest Net Worth — Mark or Donnie?
Mark Wahlberg is one of Hollywood's hottest actors, a man well known to many as a full-tilt action star. He is responsible for movies such as The Departed, The Perfect Storm, and The Fighter. Wahlberg has been a force in the entertainment business for well over two decades, getting his start as a model and rapper before eventually transitioning into acting. Wahlberg has become one of the biggest stars in the world — but he is far from the only heavy-hitter in his family. In fact, Wahlberg's older brother, Donnie Wahlberg, is a star in his own right, with a very impressive net worth.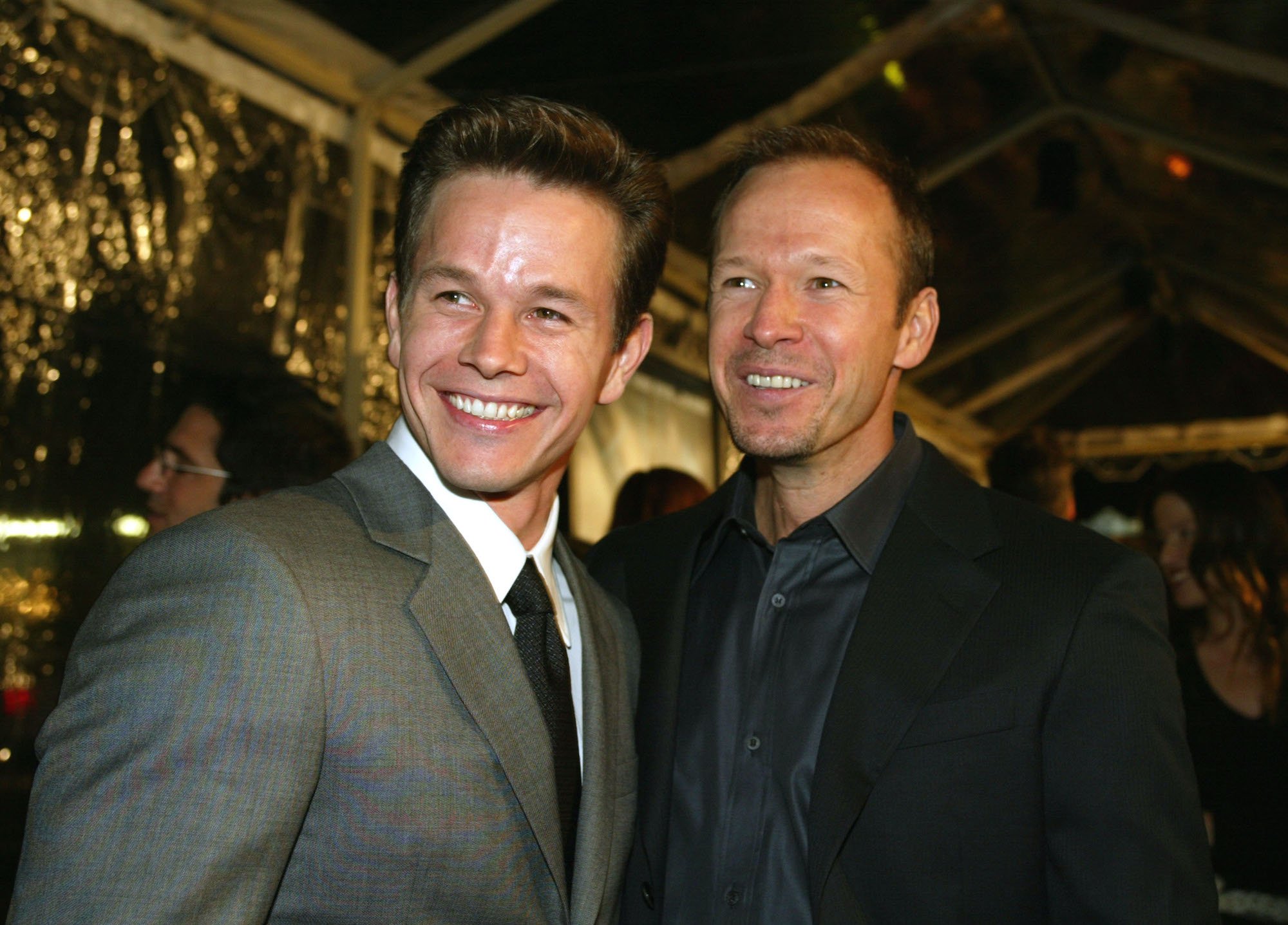 The Wahlberg family is heavily involved in show business
For most fans around the world, Mark Wahlberg is the best-known member of the Wahlberg family. However, the family actually consists of nine siblings, as well as the Wahlberg's mother Alma Wahlberg and their father, Donald Wahlberg Sr. When the Wahlbergs were children, Donnie Wahlberg got involved in the music industry, becoming an original member of the boy band New Kids on the Block.
With Donnie Wahlberg touring the world, his younger brother decided to get in on the action, becoming a member of New Kids on the Block. Eventually, of course, Mark Wahlberg's popularity as a movie star would overshadow all else — but Donnie Wahlberg has never quite left the family business, and does quite well for himself as an actor and entertainer. Additionally, Wahlberg siblings Paul and Robert are actors, and their mother, Alma Wahlberg, has even appeared in the family's reality TV series, Wahlburgers, according to Boston Magazine. 
What is Mark Wahlberg's net worth?
Mark Wahlberg first started to gain renown as an actor after his 1995 role in the movie The Basketball Diaries, opposite Leonardo DiCaprio. At the time, Wahlberg was best known as a rapper and underwear model, but his performance in the drama showed critics that he was capable of much more. He quickly followed up his work in The Basketball Diaries with high-profile roles in movies like Boogie Nights, The Perfect Storm, and Four Brothers.
Over the years, Wahlberg has been able to grow and evolve, and while some have slammed his acting abilities, critics have praised his willingness to tackle tough roles, and he has been honored with multiple award nominations, including a Golden Globe Award nomination for his work in the 2010 movie The Fighter. These days, at the age of 49, Wahlberg is still going strong and has amassed a reported net worth of around $300 million. 
What is Donnie Wahlberg's net worth?
While Donnie Wahlberg's film career has not been as prolific as his younger brother's, he has carved out not only an impressive resume due to his work in music, but he's also the star of one of television's most popular dramas. As one of the leading actors in Blue Bloods, Wahlberg has earned a whole new fanbase of viewers who love him for his work as Danny Reagan. 
Wahlberg is also well known for his high-profile marriage to model and television host Jenny McCarthy — together, the two have starred in multiple projects, including a reality series called Donnie Loves Jenny. Wahlberg continues to work with his beloved music group New Kids on the Block and has even hosted a variety of television shows and specials. All in all, Wahlberg has a reported net worth of $25 million.
Even though Mark Wahlberg has the higher net worth of the two famous brothers, it is clear that both men have vibrant fanbases, and careers that have, in one way or another, defied the odds.