Wait, Matt Damon Has Played Loki More Than Once?
Matt Damon has built himself a steady reputation as one of Hollywood's most prolific actors to go along with his impressive resume behind the scenes, as well. However, as prolific as the Oscar-winner is at writing and acting, he's also built himself a steady reputation as Hollywood's go-to A-lister for random cameos. Thor: Ragnarok fans may remember Damon as a fake Loki in a blink-and-you-miss-it performance, but it wasn't Damon's first take on the role. That came thanks to Kevin Smith. 
Matt Damon has become the king of cameos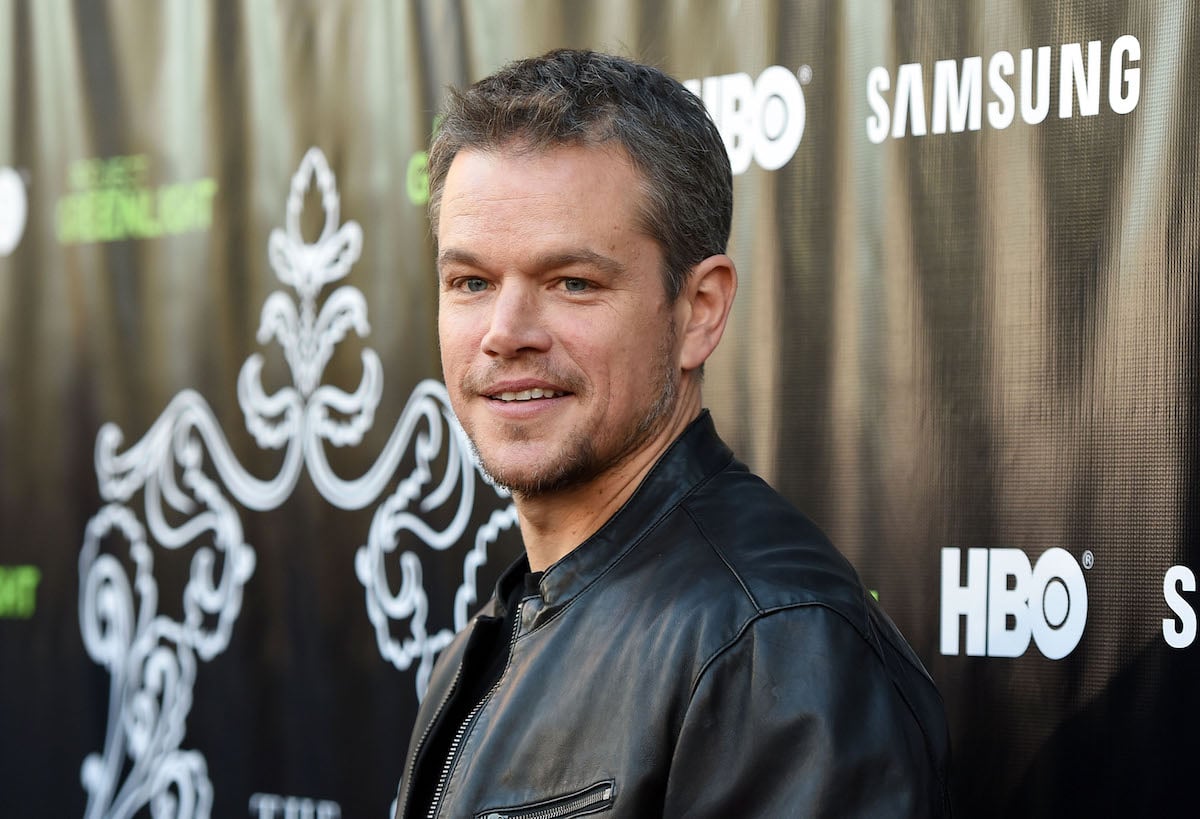 Over the last two decades, Matt Damon has been popping up in movies and television shows that he, otherwise, has no seeming connection to. From his recurring role with Jimmy Kimmel, to a memorable turn as a braggadocious pop-punk singer in EuroTrip, to a more prolific turn as an intergalactic hermit in Christopher Nolan's Interstellar, Matt Damon loves to make a cameo. 
Despite being one of the most famous names in Hollywood, there never seems to be much rhyme or reason for Damon's cameos. The trend is so popular that BuzzFeed wrote about at least 14 times that Matt Damon appeared in a role that he was not otherwise credited with. Deadpool, Unsane, Entourage, Confessions of a Dangerous Mind: Matt Damon is as well-known for his Hitchcockian cameos as he is for his real acting. 
When Damon appeared in Ragnarok as an actor who was not-quite-Loki, it was, perhaps, his most high-profile instance of a wild Matt Damon appearing yet. 
Damon hilariously had a cameo as Loki in 'Thor: Ragnarok'
Damon isn't the only recognizable face to appear in Ragnarok. During his scene, in which Tom Hiddleston's Loki pretends to be his father, Odin, a troupe of amateur actors try to recreate events from a past film. However, when we get close up to a "dying" Loki, we realize that Damon has once again wandered onto the screen in a film that does not concern him. 
With Jurassic Park's Sam Neill and Chris Hemsworth's brother, Luke, audiences roared with laughter when Taika Waititi and company pulled off the well-executed cameo. Kimmel asked Hiddleston what it was like to see his faux-nemesis don Loki's signature locks, asking Hiddleston if he was disappointed when they chose Damon. ComicBook.com ran down the comedic exchange. 
"Loki, as we know, contains multitudes and somehow contains Matt Damon, even in that suit … It's kind of like Matt's trying to bump me from my own character," Hiddleston stated. It was a trend that was fleshed out in the Loki series, too. "All I can say is, next time there's a Jason Bourne movie, maybe, in another reality, there's another Jason Bourne around the corner," he joked. 
If on-set photographs from Thor: Love and Thunder are any indication, Damon's take on Loki isn't done. However, some eagle-eyed fans noted that Damon actually played the role before Hiddleston did in Dogma. 
Damon has portrayed Loki before — sort of
Fans on Reddit had some fun with the knowledge that Damon technically played a fallen angel named Loki in the 1999 Catholic satire Dogma. When u/PhoenixNamor pointed out the connection, people harkened back to Kevin Smith's View Askewniverse and all the (purely comedic) ways that Damon could bring Jay and Silent Bob to the MCU. 
However, u/PootSnootBoogie posited that while people are claiming Damon could be the variant, the other side may, in fact, be true. "Plot twist: Dogma Loki is actually Loki Prime, and Marvel Loki's are just variants of him," they wrote. 
Dogma was released nearly 20 years before Ragnarok and more than a decade before Thor brought Hiddleston on board. Considering that this is just fans having fun, Loki could theoretically be the offshoot of Damon's original character. We'll likely never get an answer, but when Love and Thunder releases in 2022, perhaps Damon's Loki will have even more to work with as the Multiverse unravels around them.