'The Walking Dead' Season 11: Who Is Michael James Shaw's Mercer?
The Walking Dead is a series that changed the game for the AMC network. Premiering on television in 2010, The Walking Dead quickly earned critical and fan acclaim, launching a merchandising and entertainment empire that has spawned multiple spinoffs, thousands of auxiliary materials such as books and clothing, and conventions that draw millions of fans from all around the world. With the show's final season currently airing on AMC beginning on August 22nd, longtime viewers of the show are ready for a few surprises — and preparing to meet some new characters that are bound to make waves within the fandom. 
Season 11 of 'The Walking Dead' is the show's final season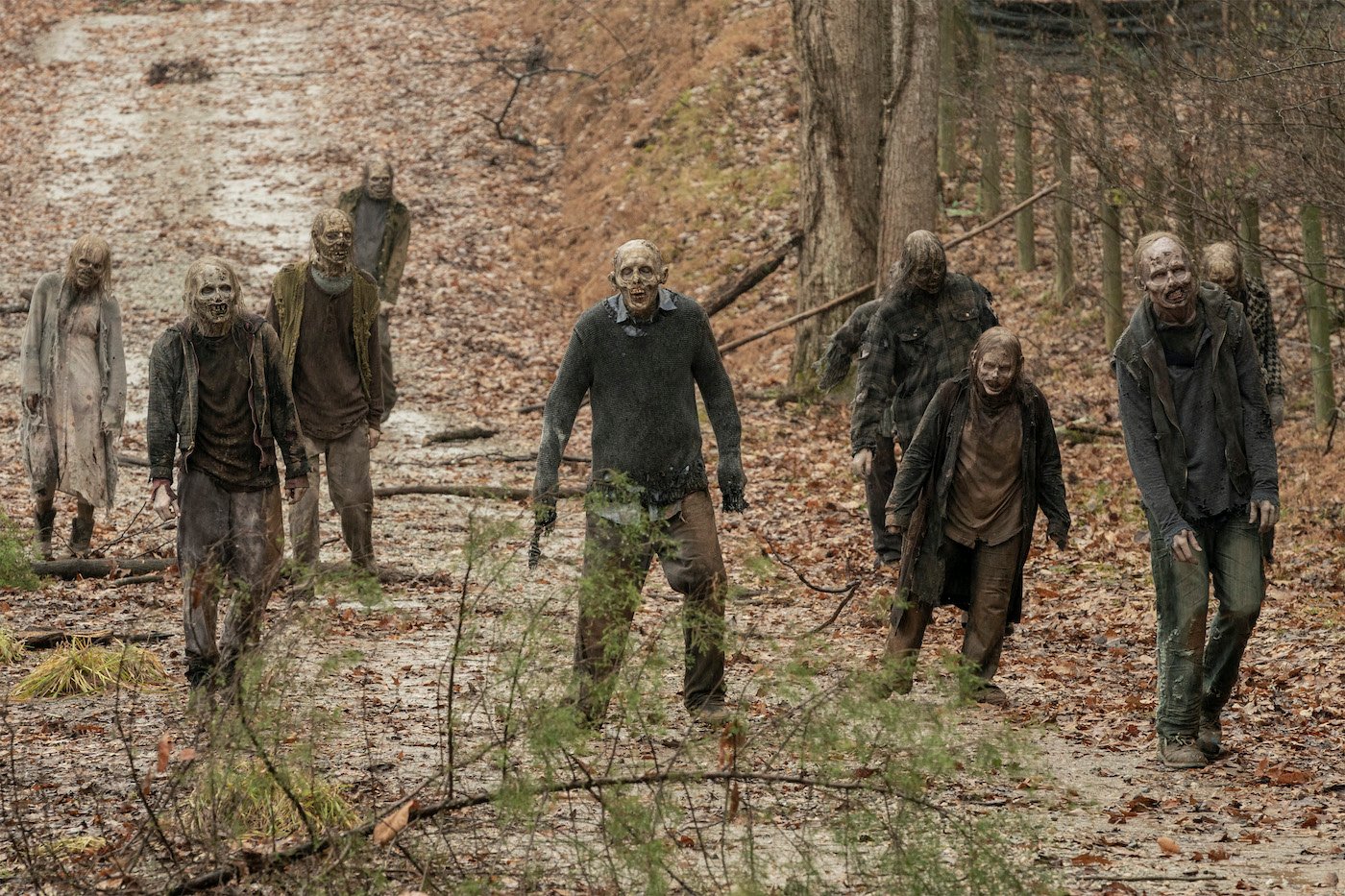 The Walking Dead is a series based on comic books by writer Robert Kirkman. The stories explore the fallout that happens due to the zombie apocalypse and the way that a group of hardened survivors takes care of each other in spite of the odds. The show is full of drama, comedy, suspense, and even romance — and there's no doubt that The Walking Dead has managed to single-handedly reinvent the zombie genre. 
The Walking Dead has not always been praised by fans during its lengthy run on television, however. Showrunners have been slammed many times due to the way that certain storylines have deviated from the established comic book plot. In fact, around the time that the fifth season aired on television, many fans stepped away from the show for good because of their dissatisfaction with the way that the series was going. Still, the show has persevered, and with the final season airing, longtime fans are remembering what they loved about the series in the first place. 
Mercer is a fan-favorite in 'The Walking Dead' comic book series
Recently, showrunners teased a few of the new characters that will be appearing in Season 11. There will be eight in total, with some new characters pulled directly from the comics and some created especially for the TV series. According to Insider.com, the character of Mercer, an important figure in the Commonwealth's hierarchy, is one of the former, being a fan-favorite in Robert Kirkman's comic book series. 
Fans will see a lot of Mercer, played by Michael James Shaw, in Season 11, and can even look for a romance between Mercer and Princess, portrayed by Paola Lázaro. In an interview with Insider, Lázaro revealed that she and Shaw have had a great time working together. "We absolutely love each other," the actress said. "He's a fantastic person. I'm very excited to hopefully have some deep scenes with him."
What is Michael James Shaw best known for?
Michael James Shaw is a familiar face to many television viewers. Born in 1986, Shaw graduated from high school in 2005, and in 2008, he scored his first role, as an extra in The Wire. He quickly began earning larger roles in television shows like Brutus, Roulette, Constantine, Roots, and Bull. He is probably best known for his longtime role in Limitless, as FBI Agent Daryl/"Mike."
Shaw's role in The Walking Dead is set to be his highest-profile part yet and is bound to earn him legions of fans. Still, Shaw admitted in an interview with Entertainment Weekly that he didn't even know what part he would end up getting when he tried out for The Walking Dead: "When I auditioned, I didn't know what the character's name was. I just knew what he was going through in those scenes; I didn't know it was Mercer." Stay tuned to Showbiz Cheat Sheet for all the latest entertainment news!