'WandaVision': Even Paul Bettany Thought He Was Done with Marvel After 'Avengers: Infinity War'
WandaVision takes the Marvel Cinematic Universe into brand-new territory. The series marks the MCU's long-awaited entrance onto Disney+ and serves as the launchpad for Phase 4. But perhaps one of the more curious elements of the show is how it revives Paul Bettany's Vision. After all, the actor himself assumed fans had already seen the last of his Marvel character.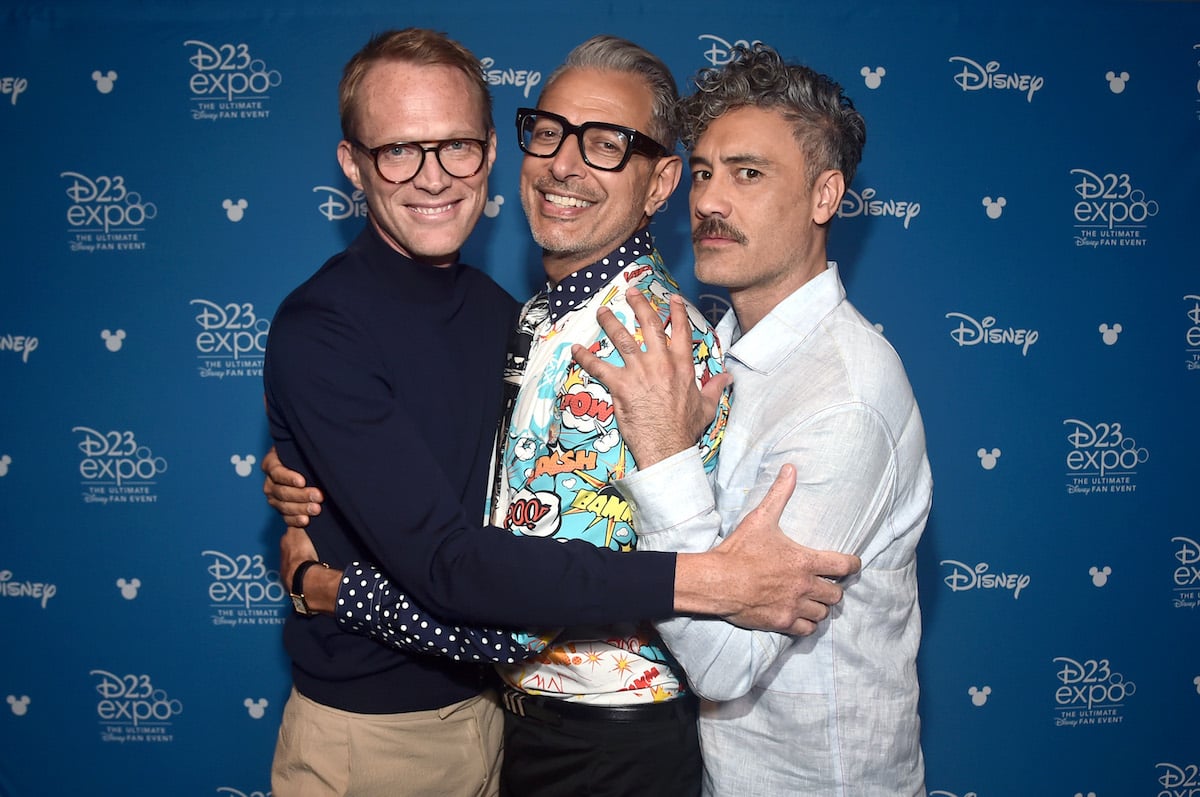 Paul Bettany has been a part of the MCU since its very first movie
Robert Downey Jr. often gets credit for headlining the MCU's first movie, 2008's Iron Man. But WandaVision star Bettany has been a part of the franchise for just as long. In Iron Man, the actor provides the voice of J.A.R.V.I.S., Tony Stark's (Downey) sassy but loyal A.I. He reprised that role all the way up until Avengers: Age of Ultron. In that movie, J.A.R.V.I.S. becomes part of a new character, Vision.
The Avengers create the android Vision to aid in their battle against Ultron (James Spader). After Ultron's defeat, Vision becomes a full-time member of the team. He even remains loyal to Stark and the U.S. government in Captain America: Civil War. It's here where his feelings for Wanda Maximoff (Elizabeth Olsen) become apparent. And Vision becomes even more integral in Avengers: Infinity War.
But the actor thought 'Avengers: Infinity War' was his exit as Vision
With the Mind Stone embedded in his forehead, Vision becomes a prime target of Thanos (Josh Brolin). Ultimately, the Mad Titan heads to Earth to claim the last Infinity Stone, completing his quest for all six. Realizing they are out of options, Vision asks Wanda — whose power also comes from the Mind Stone — to destroy him. She does, but Thanos ends up winning anyway.
Having died twice in Avengers: Infinity War, Vision's story appeared to be over. And in an interview with Men's Health, Bettany admits he had no plans to reprise the role after that. Even though the character is an android, the actor felt his time in the MCU was over. Then, of course, Marvel Studios head Kevin Feige came calling about WandaVision.
"The beginning of [WandaVision] was I got a phone call from Kevin Feige, who said 'Come down to the office. Me and Louis D'Esposito want to talk to you.' And I was like 'OK. They're going to do the decent thing, and let me down gently. But it's done.' I walked in there trying to make it easy on them. And I was like, 'Guys, It's been such a great run. Thank you so much for everything.' And they were like 'What are you doing? No, we want to pitch you a TV show.' And I was like 'What!' And, yeah. It was amazing."
Critics seem to agree. The first two episodes of WandaVision went live on Disney+ on Jan. 15, 2021. And the series — which inexplicably puts Wanda and Vision in the world of TV sitcoms — has already earned a 97 percent Fresh rating on Rotten Tomatoes.
Vision's story might truly be over after the events of 'WandaVision'
Even though Bettany got the chance to star in WandaVision, fans believe his character's story may really be done this time. After all, Vision is still dead in the canon of the MCU. And Wanda aka Scarlet Witch is known for having reality-altering powers in the comics. Some fans believe WandaVision takes place in an alternate dimension because she is unable to cope with Vision's death.
Further adding credence to this fan theory, Olsen is slated to reprise her role later on in Phase 4. Scarlet Witch reportedly has a major role to play in Doctor Strange in the Multiverse of Madness. Bettany — at least so far — has no confirmed future appearances. So just like Wanda, fans might be forced to deal Vision's exit after WandaVision.