'WandaVision' Fans Want Elizabeth Olsen to Have Her Own MCU Movie
Elizabeth Olsen is one of the best and brightest young actors working in the entertainment industry.
Olsen, the younger sister of the teen icons Mary-Kate and Ashley Olsen, has been acting since she was a toddler. While she has acted in many different movies over the past few years, Olsen is best known for playing Wanda Maximoff/Scarlet Witch in the Marvel Cinematic Universe. Fresh from the success of the limited Disney+ series WandaVision, Olsen is more popular with Marvel fans than ever before — and recently, some fans took to Reddit to discuss the possibility of Olsen landing her very own MCU film in the future. 
Elizabeth Olsen plays Wanda Maximoff/Scarlet Witch in the Marvel Cinematic Universe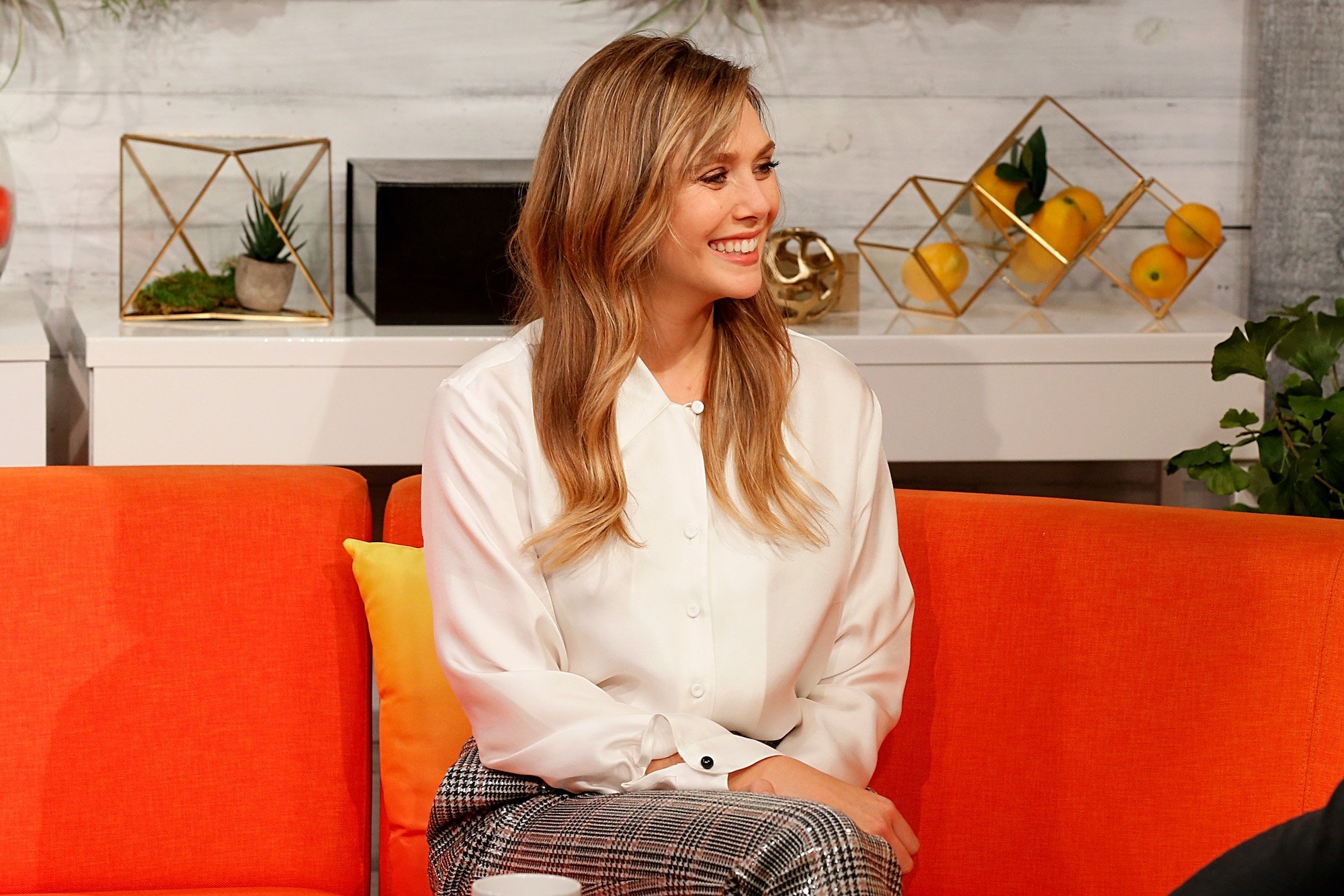 Elizabeth Olsen made her first appearance as Wanda Maximoff in the 2015 film Avengers: Age of Ultron. Olsen's intensity and ability to dive deep into character made an impression with viewers, and she went on to reprise the role of Wanda in several other blockbuster Marvel movies, including Captain America: Civil War, Avengers: Infinity War, and Avengers: Endgame.
Most recently, Olsen appeared as Wanda/Scarlet Witch in the hugely popular Disney+ series WandaVision. Portraying the character as she slowly loses her grip on reality, functioning in an alternate realm of her own creation, Olsen was able to take the character to new heights. Running the gamut of emotions from love and happiness to the pit of despair, Olsen left it all on the table — with viewers and critics alike praising her performance and the storyline of the series. 
What do fans say about Elizabeth Olsen getting her own MCU movie?
Some actors gradually lose popularity with fans as they increase in visibility. This has not been the case for Elizabeth Olsen, however. In a recent Reddit thread, fans discussed how much the actress deserves to be featured in her own full-length Scarlet Witch movie. "Clearly she can hold her own. I'd absolutely love for her to get a film after the events in 'Doctor Strange 2' happen. For the next chapter in her life. Unless they plan to get her another show, then I'd be more I favor of that," the original poster detailed.
"I really want a scarlet witch movie. After the wandavision and (hopefully) ds2 boost her character is big and interesting enough to hold a movie on her own," another fan detailed. A few fans noted that a full-length movie centered around Scarlet Witch is likely, with one poster noting "I could definitely see them making a "Scarlet Witch" movie in the future, yeah. Maybe with her teenage sons or something."
What's next for Elizabeth Olsen?
Regardless of whether Marvel showrunners decide to create a Scarlet Witch movie, fans are about to enjoy a lot more of the character in the coming years. Elizabeth Olsen is set to play Wanda Maximoff/Scarlet Witch yet again when Doctor Strange in the Multiverse of Madness hits theaters in 2022. While little is known about the film as of yet, with Marvel remaining tight-lipped on what will happen to the beloved characters, it seems very likely that Olsen will play a major role in the big-budget movie, especially in light of the popularity of WandaVision.
Doctor Strange in the Multiverse of Madness is set for release in March 2022, by which time Marvel will probably have announced a slew of new titles — and it is possible that a Scarlet Witch title will be among them. Stay tuned to Showbiz Cheat Sheet for all the latest entertainment news!