Before 'WandaVision' and 'The Boys' This Year, Have Superhero Shows Been Nominated for Emmys in the Past?
'WandaVision' and 'The Boys' didn't bring home any Emmy Awards. However they weren't the first superhero shows ever nominated.
The 73rd Primetime Emmy Awards took place last night on Sept. 19 and before the winners were announced, WandaVision was a frontrunner with how many nominations it had. Being Marvel's first streaming series on Disney+, it was a new challenge and avenue for them. But these nominations certainly showed that it paid off.
However, WandaVision and The Boys weren't the first superhero shows or comic book adaptations to get nominations at the Emmys. 
'WandaVision' and 'The Boys' were nominated for Emmys this year, but didn't pull through with big wins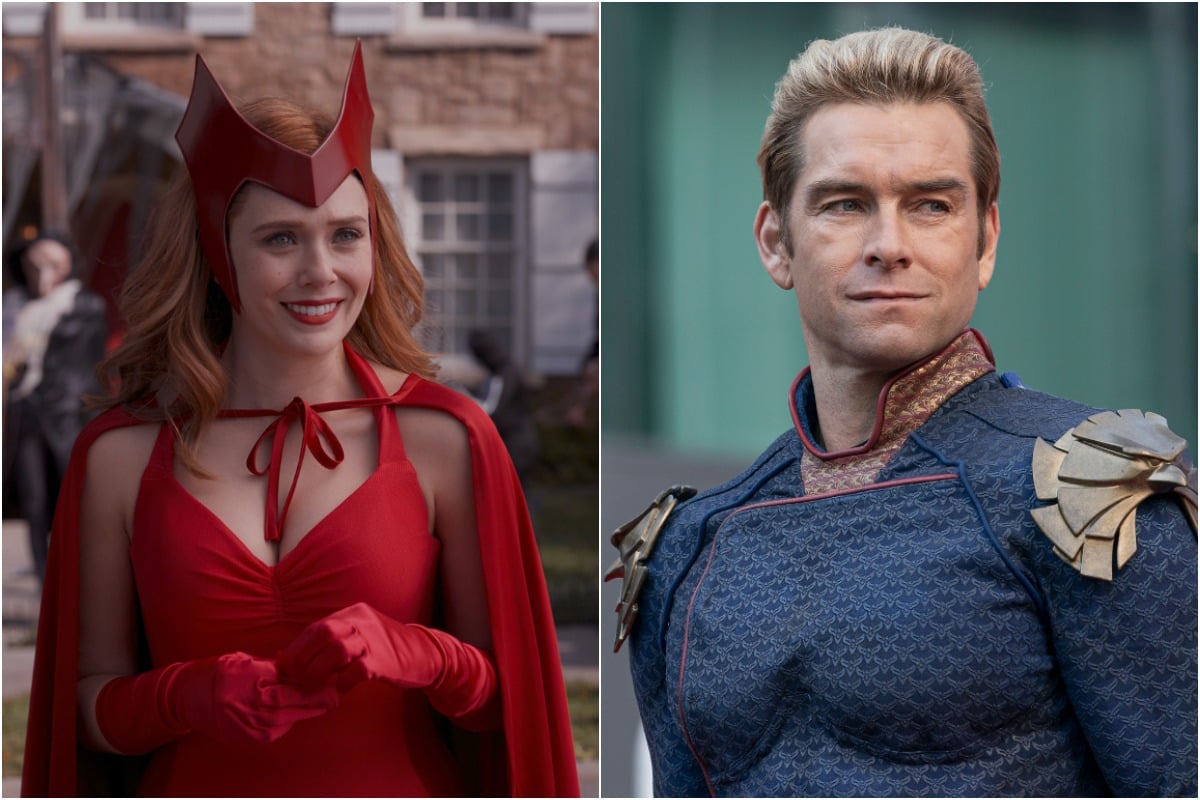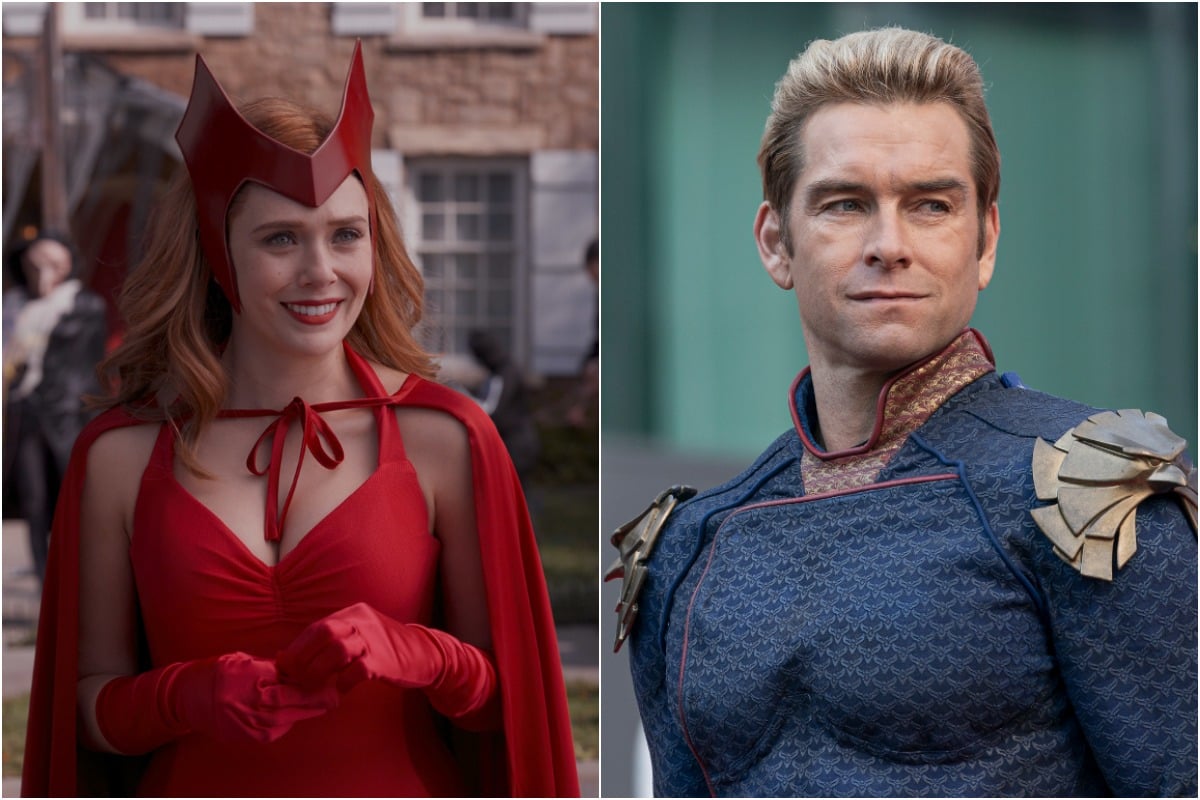 As stated above, WandaVision had 23 nominations overall. This made it the second-highest of the night after The Crown and The Mandalorian, which both had 24 nominations. Amazon Prime's The Boys had a lot fewer with five nominations.
However, despite all of those nominations and superb performances, WandaVision didn't walk away with any wins the night of. It did win three overall, though, just not in the big categories. The show did win one category, and it was (of course) for Outstanding Original Music and Lyrics for "Agatha All Along."
The Boys was also up for that last one for the song "Never Truly Vanish," however it didn't pull through. The series unfortunately also went away empty-handed that night. And The Falcon and the Winter Soldier, which didn't receive as high of praise as WandaVision, still received a Primetime Creative Arts Emmy nomination for Outstanding Guest Actor in a Drama Series (Don Cheadle). It also had three others.
'Watchmen' opened the doors for others like it
Despite superhero shows not receiving wins last night, the fact that they received nominations, and at such high volume in WandaVision's case, is still a big deal. Before 2020's show, that wasn't really the case. 
As Entertainment Weekly noted, a lot of WandaVision's nominations can somewhat be attributed to Watchmen's success last year with 10 Emmy Award wins. One of those wins was Outstanding Limited Series. EW reported it was the "first time a comic book adaptation took home a main category trophy at the awards show."
It's no question that Watchmen played a major role in getting superhero shows on the map when it came to award shows and television. Its storytelling, acting, and overall production allowed critics and the Academy of Television Arts & Sciences to notice comic book adaptations.
Even though Watchmen widening that door and having that historic win last year, superhero shows and comic book affiliated titles have received nominations in the past. They've just been in far fewer numbers. 
This isn't the first time superhero shows were nominated on this prestigious night
This is partially due to the fact that they're "superhero" shows, but also genre series, in general, don't get nominations. Before American Horror Story, horror series were hardly looked at by the Television Academy. And even since then, they haven't been either. Take The Haunting of Hill House and The Haunting of Bly Manor. Those shows were of the same caliber (and arguably better constructed as a whole). Bly Manor received one nomination this year for Outstanding Sound Editing for a Limited or Anthology Series, but that's about it. 
Other examples are musical series, which don't typically make it long as shows at all, let alone receive Emmy nominations. But Murphy's other series, Glee, also broke that barrier. Not once, not twice, but five times at the Emmys between the years 2010 and 2014. 
As stated before, when it comes to superhero shows, Watchmen was not the first nominated in that genre. Batman: The Animated Series won Best Animated Series in 1993, and Lois & Clark: The New Adventures Of Superman, another DC show from the '90s, had five nominations between 1994 and 1996, but no wins. Wonder Woman, starring Lynda Carter, received an Emmy nom in 1978 for costumes. One bigger win did go out to a Marvel superhero, and that was for The Incredible Hulk in 1979. Mariette Hartley, who played Dr. Carolyn Fields, won that year. 
All of that is to say, superhero series have been recognized for their work in television. However, the bias against nominated genre TV — comic book adaptation or not — is still pretty strong at the Emmys. 
But shows that really pulled people in when needed, like Watchmen and WandaVision, will definitely make the academy take notice.