'WandaVision' Is the First Thing Elizabeth Olsen's Mom Actually Watched Week to Week
WandaVision's success was sweeping and exciting. Looking back at when the show was airing, each week brought another wild theory and fun interview from a new cast member and it brought everyone to Twitter to discuss how fun and great the episode was that week. And one person who really got into watching it weekly with everyone was Elizabeth Olsen's mom. 
Elizabeth Olsen didn't know what to expect with 'WandaVision''s performance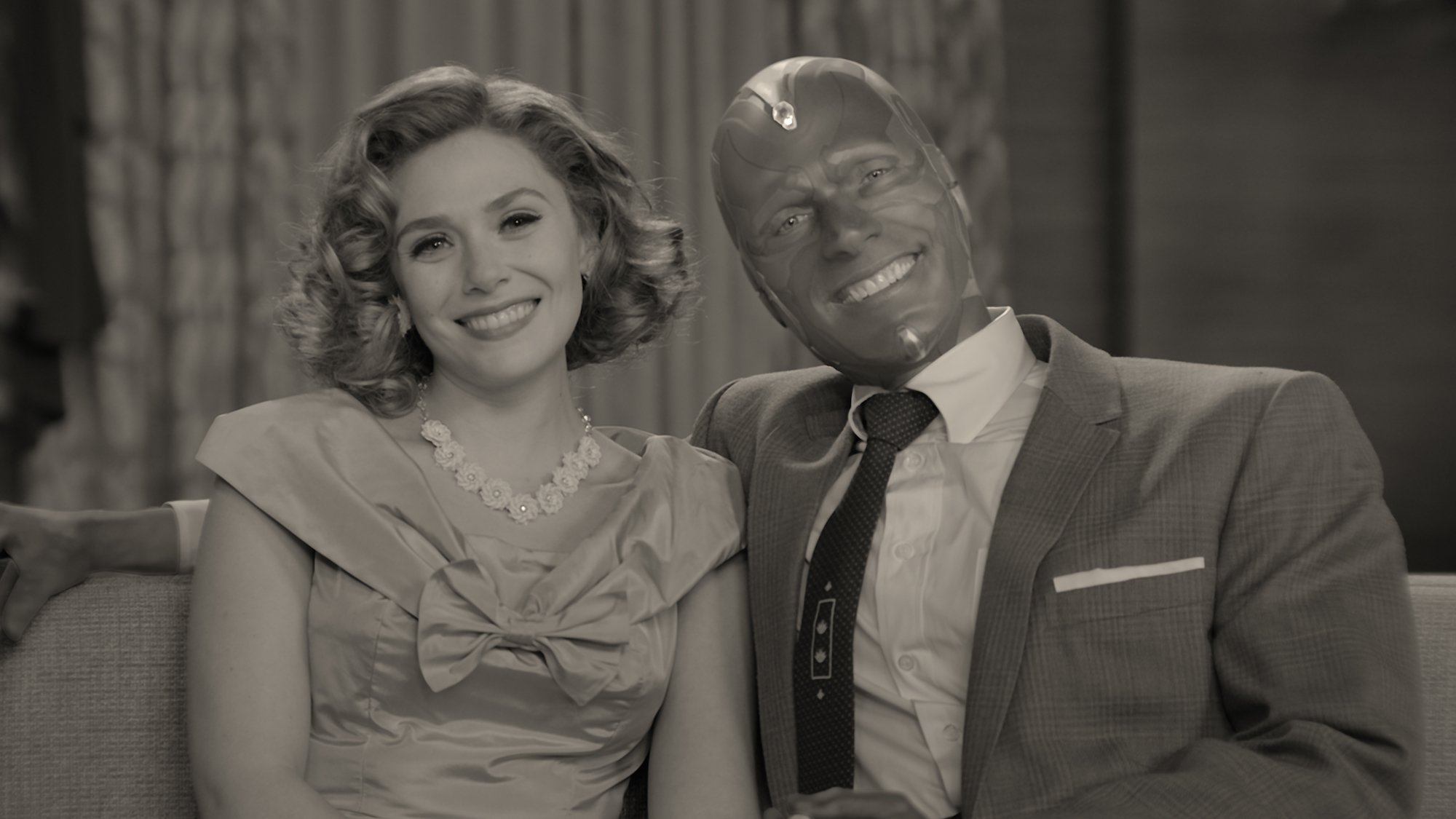 RELATED: 'WandaVision': Kathryn Hahn Was All About Playing a Witch Men Wanted to Kill, According to Elizabeth Olsen
While a Marvel series based on (arguably) the most powerful Avenger was bound to do well, Olsen wasn't 100 percent sure. Wanda Maximoff hadn't been the lead in an MCU movie before, and the subject matter and style of WandaVision was so different to anything they'd done.

"I feel like our show starts with us almost not playing to our Marvel strengths with our fans," Olsen told The Los Angeles Times' podcast The Envelope on May 26. "And then we told all the people that had just gone all the ride and watched Marvel things, 'Oh don't forget, this is a superhero story.' So I definitely thought there was a question of whether or not people would go on the journey with us. And I'm still surprised."
She also explained to another podcast, The Hollywood Reporter's Awards Chatter, that working with Facebook Watch for Sorry For Your Loss didn't really help put a ton of faith in streaming platforms for her. However, Disney+ was a lot different. And it had big successes already with The Mandalorian and others.
This was the first project Olsen's mom watched week to week
So while everyone was devouring WandaVision weekly, Olsen shared that this was also the first series she did that mother also went out to watch weekly as well.
"My mom figured out how to watch it. She doesn't have a smart TV, she would go over to her friend's home and watch it with them every weekend," Olsen said on The Envelope. "She's never done that with anything. So that, to me, was very sweet that she made that effort."
To help the 1950s episode feel even more realistic, the creators had a live studio audience dressed in retro attire. Olsen found it a bit harder to play to the audience than she thought, bought that whole vibe definitely fits with the homage they were going for. And due to that tribute the first few episodes set up to American sitcoms, Olsen also noted that WandaVision is able to bridge a gap between generations, enticing new groups of people who might have watched it otherwise because of the 1950s, '60s, and '70s sitcom tributes.
"I think the thing that I found really interesting is this idea of reaching generations of an audience," Olsen said. "And having one generation already liking Marvel, younger kids, and young adults. And then their parents are also watching it for nostalgia and then there being this kind of crossover explanation of this other level that maybe they don't get." 
RELATED: Elizabeth Olsen Doesn't Like How 1 'Avengers: Infinity War' Scene Turned Out: 'This Is Such a Stupid Reaction'