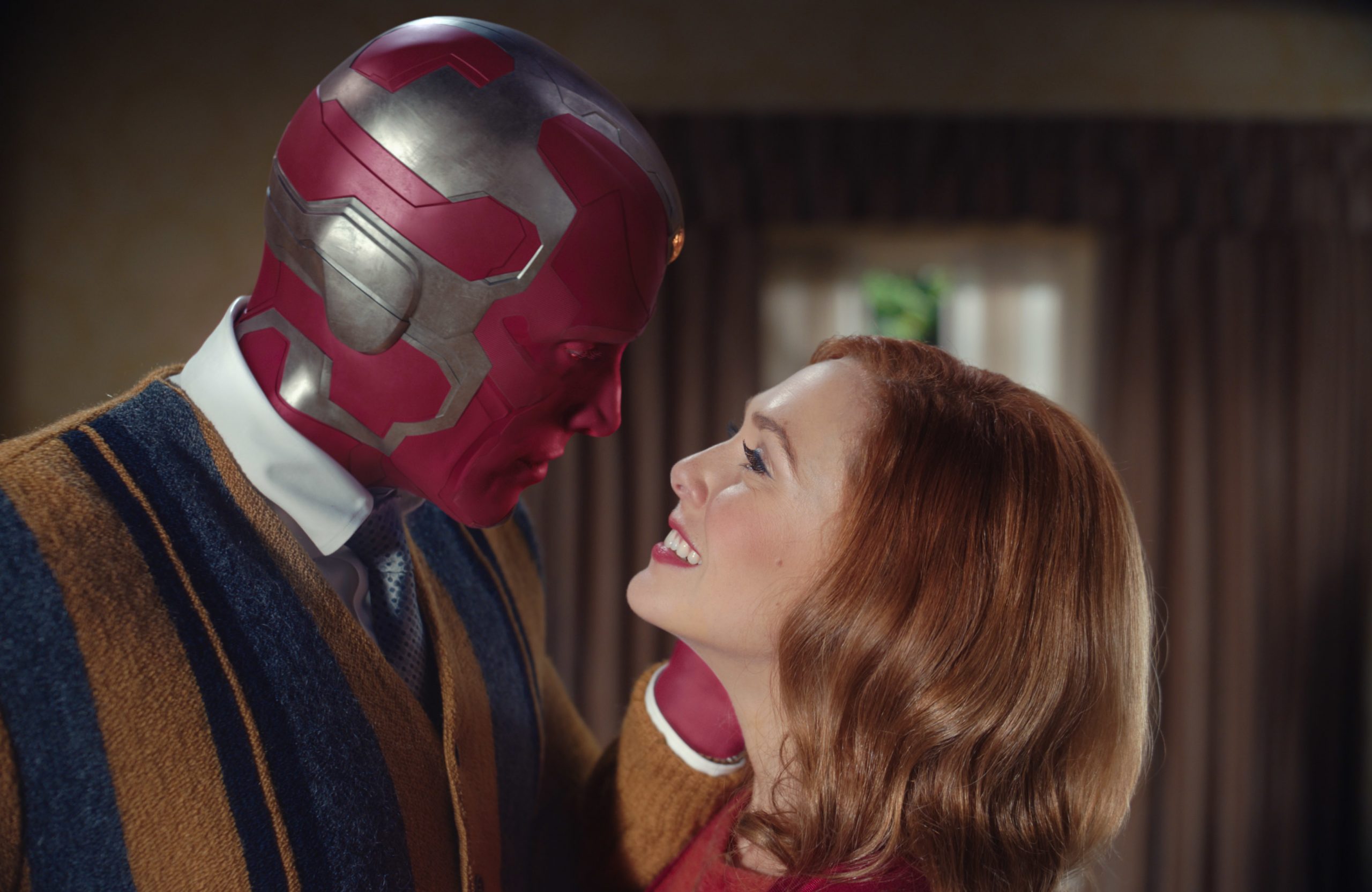 'WandaVision' Won Marvel Studios Its First 3 Emmy Awards — Could It Take Home More?
The 73rd annual Primetime Emmy Awards don't kick off until Sept. 19, but 'WandaVision' already won 3 honors during the Creative Arts Emmys.
WandaVision was Marvel Studios' first miniseries to hit Disney+, and the show just marked another exciting milestone for the studio. After being nominated for 23 Emmy awards earlier this year, WandaVision has already taken home three. Superhero content has traditionally been snubbed by award ceremonies like the Oscars and the Emmys, so Marvel's wins suggest a promising future for the genre.
The Creative Arts Emmy Awards kicked off on Sept. 11
While the 73rd annual Primetime Emmy Awards don't air until Sept. 19, the Creative Arts Emmys took place on Sept. 11-12. Over the course of three separate ceremonies, a number of series won awards in categories like costume design, production design, visual effects, and more.
Netflix's The Queen's Gambit dominated the event, taking home nine awards in total. Popular shows like The Mandalorian, The Crown, Mare of Easttown, and Ted Lasso also snagged honors — which probably comes as no surprise given their reception.
Of course, WandaVision received similar praise from audiences, so its Creative Arts Emmys aren't totally unexpected. Which honors did it take home?
What 3 Emmys did 'WandaVision' take home?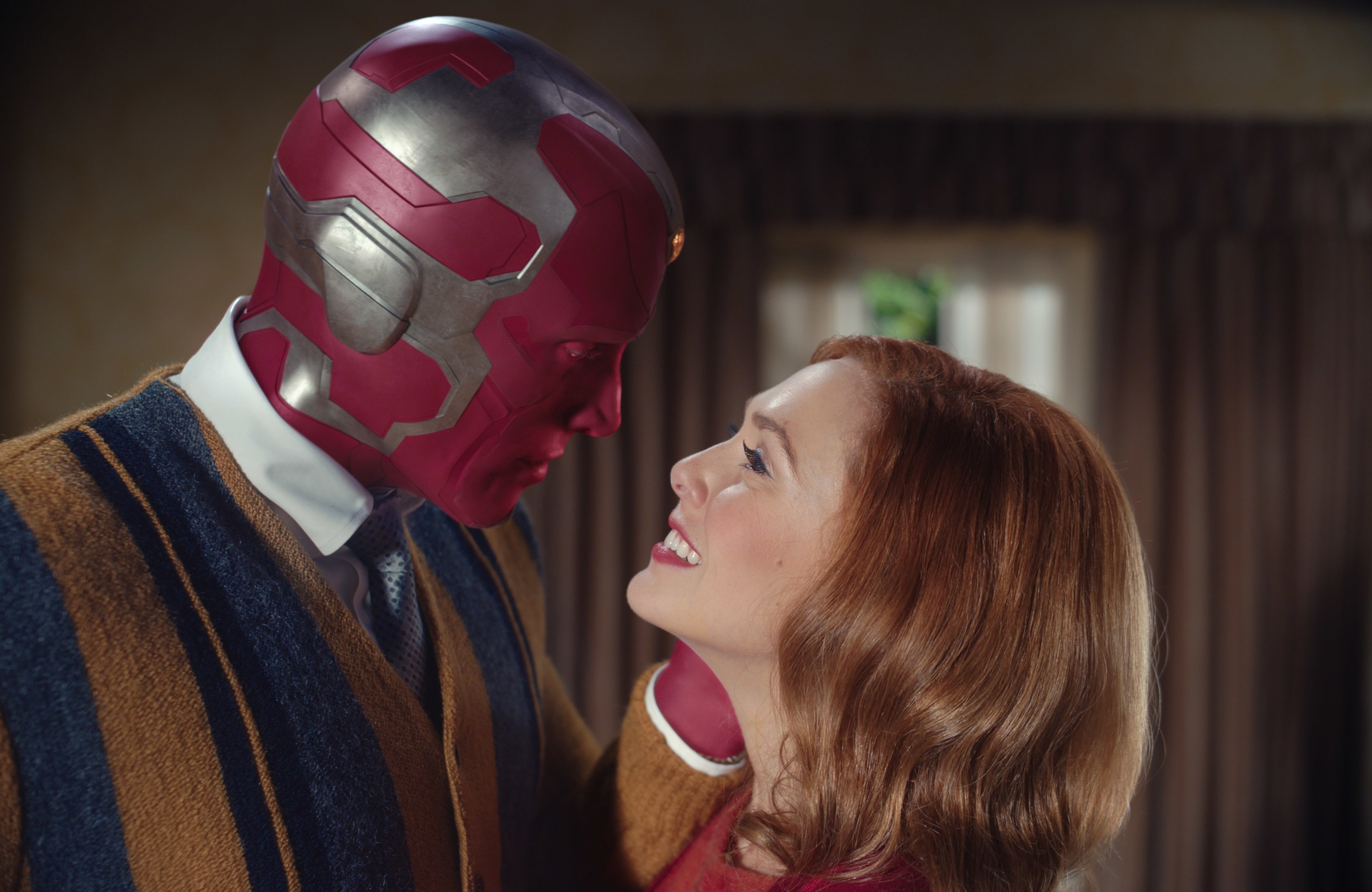 As for which awards WandaVision snagged from the Creative Arts Emmys, the answers will come as no surprise. The Disney+ series won the following three honors:
Production Design for a Narrative Program (Half-Hour)
Original Music and Lyrics for "Agatha All Along"
Fantasy/Sci-Fi Costumes for "Filmed Before a Live Studio Audience"
There's no denying WandaVision was an engrossing visual experience, with everything from the set to the costumes throwing viewers into the sitcom-themed world the creators built. That's why its Emmys for Outstanding Production Design and Fantasy Sci-Fi Costumes feel well earned.
Of course, Kathryn Hahn's rendition of "Agatha All Along" kept viewers talking for weeks — either because of the show's clever twist or because the song was stuck in their heads. As original tunes go, WandaVision's is certainly catchy enough to win an Emmy.
What other awards is 'WandaVision' up for?
Three Emmy awards is an impressive feat for any television series, but WandaVision has been nominated for several categories to be determined during next week's ceremony. That means the Disney+ show could bring home more accolades for Marvel Studios before September is through. Here are the other Emmys it's been nominated for:
Best Limited or Anthology Series
Lead Actor in a Limited or Anthology Series or Movie (Paul Bettany)
Lead Actress in a Limited or Anthology Series or Movie (Elizabeth Olsen)
Supporting Actress in a Limited or Anthology Series or Movie (Kathryn Hahn)
Directing for a Limited or Anthology Series or Movie (Matt Shakman)
Writing for a Limited or Anthology Series or Movie ("Filmed Before A Live Studio Audience," "Previously On," and "All-New Halloween Spooktacular!")
Only time will tell if WandaVision picks up more awards from the Limited Series category, but the show is off to a promising start. To see how it fares, tune in for the 73rd Annual Primetime Emmy Awards on CBS on Sept. 19 at 8 p.m. ET.
WandaVision is currently streaming on Disney+.