'WandaVision': Paul Bettany Endures His 'Uncomfortable' Superhero Suit With Meditation
Few actors have been involved in the Marvel Cinematic Universe as long as Paul Bettany. Even before the actor played Vision on screen, he voiced J.A.R.V.I.S. As Tony Stark's (Robert Downey Jr.), A.I., Bettany only had to perform voice work. But once he suited up as Marvel's Vision, he had to find ways to adjust to a complex superhero costume. Here's how he did it.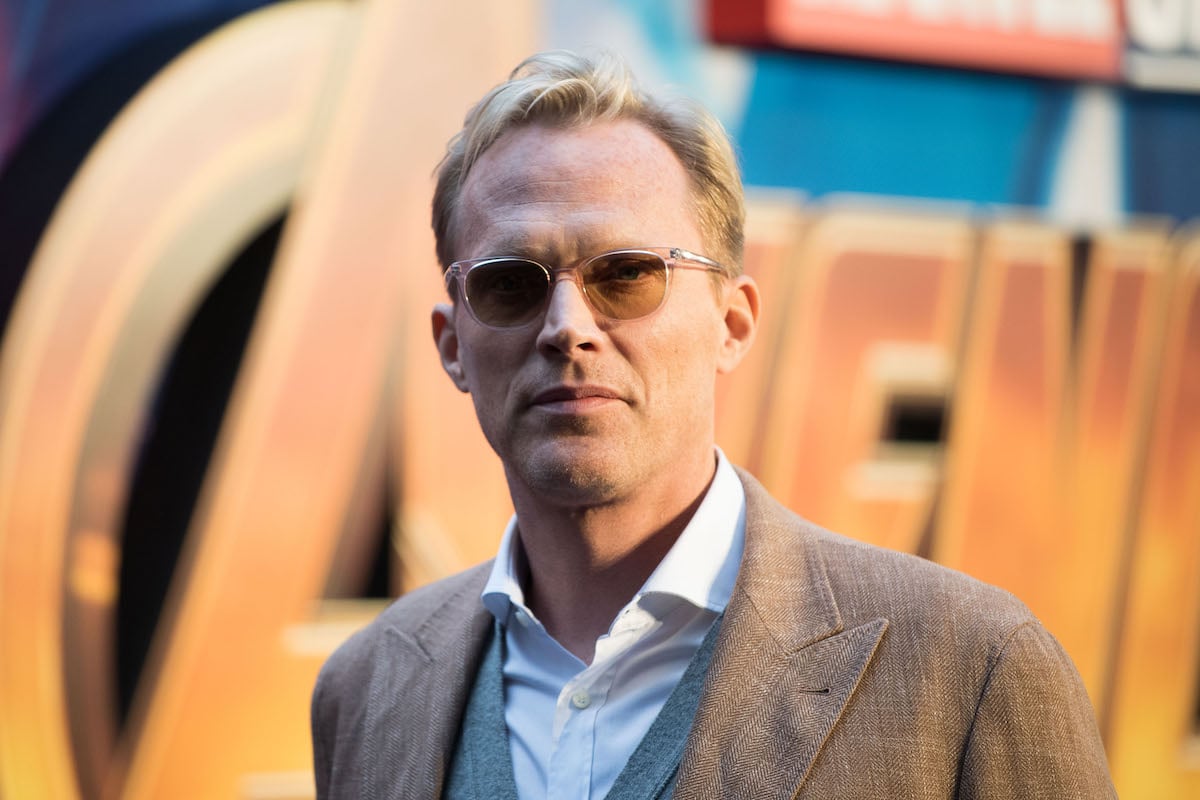 Paul Bettany has played Vision since 'Avengers: Age of Ultron'
Although he didn't intend to become a superhero, Bettany quickly won over fans. Vision first joined the titular team in 2015's Avengers: Age of Ultron. An android designed to defend Earth by Stark and Bruce Banner (Mark Ruffalo), Vision brings a new perspective to the team. And he's also become an integral part of the MCU, even facing off against Thanos (Josh Brolin).
Throughout his tenure with the MCU, Bettany has become a staunch defender of the franchise. In 2015, he even very publicly shut down Jason Statham's disparaging remarks about superhero movies. Bettany has since gone on to star in Captain America: Civil War and Avengers: Infinity War as well as the current Disney+ series WandaVision.
But his superhero costume has been challenging since day 1
Bettany stands alone as the only MCU actor to go from a voice role to on-screen appearance. So naturally, his superhero suit took some getting used to. Upon the release of Captain America: Civil War, Bettany revealed to Comic Book Movie how he gets through his "uncomfortable" costume.
"It's not the first day that's a problem. … By the time it's the fifth day of being in [the suit], for 12 hours or whatever, you're waking up in the morning. And you've put your head on the pillow the night before, and you wake up, and it's the morning. 'I gotta get back in the suit!' … You really have to meditate. And, frankly, I meditate on the long line of actors that would love to be in my position right now. You really remember how fortunate you are. But there is no getting away from the fact that it's uncomfortable and challenging, in terms of keeping your inner peace."
It sounds like Bettany has the perfect practice in place to keep his performance in perspective. More than likely, Avengers: Age of Ultron was a tremendous learning experience. After all, Bettany had never played a superhero before. And as he mentions, so many actors would love to have the opportunity to face those same challenges he does in the MCU movies.
Will Vision and Scarlet Witch survive Marvel's 'WandaVision'?
Avengers: Age of Ultron brought Bettany's Vision into the MCU. But that very same movie introduced Elizabeth Olsen as his on-screen love interest and fellow Avenger, Wanda Maximoff aka Scarlet Witch. In all their subsequent MCU appearances, the couple's story has been intertwined. However, WandaVision sees both heroes take the spotlight like never before.
Some fans wonder if WandaVision's mysterious new character means the end of Wanda and Vision. After all, Phase 4 will take the MCU in new directions, introducing a new generation of heroes. And Vision technically already died (twice) in Avengers: Infinity War. While his story will likely end on WandaVision, Olsen will co-star in 2022's Doctor Strange sequel.