'WandaVision': Paul Bettany's Surprise Actor Still Hasn't Made Their Appearance Yet, and It Wasn't Evan Peters
Paul Bettany is flexing his non-spoiler muscles while promoting WandaVision by really hitting hard a teaser that someone is coming on the show that blew him away. He said it previously and then said it again after Evan Peters was just revealed. So not only is it not Peters' Quicksilver, which was a theory, but it's still an actor yet to come. [Spoiler alert: Spoilers ahead for WandaVision]. 
Paul Bettany revealed that there was an upcoming cameo that he was extremely excited for, that wasn't leaked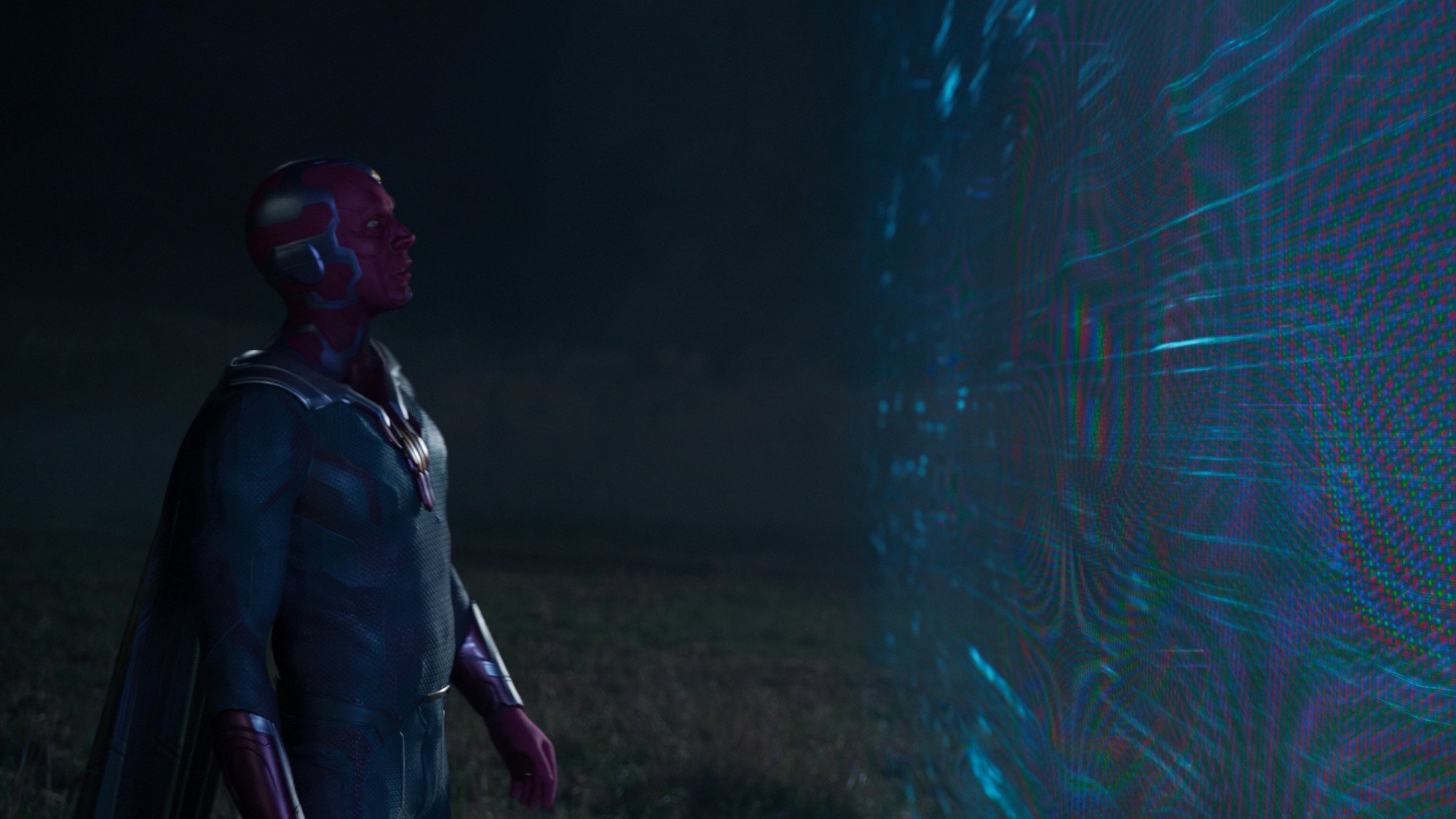 When Bettany appeared on the Lights Camera Barstool podcast in January, he shared that unfortunately things can get leaked within the Marvel franchise, but one cameo was kept "completely under wrap[s]." 
"I work with this actor that I've always wanted to work with and we have fireworks together, the scenes are great and I think people are going to be really excited," he said, according to IndieWire. "I've always wanted to work with this guy and the scenes are pretty intense."
Of course, he didn't share who it was, but he was really excited about the prospect of working with them and of people seeing it on screen. He also shared that fans are going to enjoy the ending after sitting through all nine episodes. 
"I think they're going to be massively surprised by the end of the show," he said. "I really think people are going to be like, 'Oh my God!' and they're going to look at the MCU in a whole new light and also have a much deeper understanding in what direction it's moving."
Evan Peters wasn't the surprise cameo; it hasn't happened yet
So, when Bettany said this, it was after the premiere, but things with WandaVision were still pretty fresh. And it was certainly before Peters' introduction. That was one of the leaks Bettany hinted at, although it wasn't made official, on-screen, until the end of Episode 5. He reprises his role of Peter/Quicksilver, however he goes by Pietro because for Wanda, that's her brother (and that's the name he's known by for her). 
But in a new interview with Esquire on Feb. 18, Bettany shared that the surprise cameo that he's very excited for is still yet to come. 
"This is the theory that says there is some mysterious Avenger who is going to appear in WandaVision, and people seem to think that mysterious Avenger is Doctor Strange," Bettany said, regarding a theory based on his first quote. "Truth is, of all of the characters that we were trying to keep secret, a lot of them got out through leaks."
But then this is when he goes a bit more into the "one character" that hasn't come to light yet, and again, he hits at the fact that it's someone he's "longed to work with all of [his] life." 
"We have some amazing scenes together, and the chemistry between us is, I think, extraordinary, and it was just fireworks on set," Bettany said. "So I'm really excited for people to see that stuff."
Who could it be?
At this point, it's probably driving fans crazy, trying to figure out who it could be. Bettany did mention Doctor Strange, played by Benedict Cumberbatch. However, the fact that he mentioned him probably means that it isn't him. Plus, they've been in other Avenger films together. They might not have had one-on-one scenes, but that seems pretty anti-climactic, all things considered. 
If it's not Doctor Strange, other far-out guesses include Ian McKellan. As ComicBook.com reported, he was trending after Bettany's interview dropped, and fans really want to see his Magneto appear. It fits into the theory that more X-Men will come through the multiverse, and would be epic. However, as that outlet also reported, he's also worked with Bettany before. 
There's a popular theory that Reed Richards is the aerospace engineer that Monica Rambeau is running to go meet at the end of Episode 6 with Jimmy Woo. Could that be Reed Richards? And if so, could it be played by John Krasinksi like so many fans hope? Really, at this point, anything is possible. And only Friday can tell us.