'WandaVision' Season 2 Could Still Happen, Marvel Studios Boss Confirms
The Marvel Cinematic Universe has ruled the box office for years. But fans have a ton of questions about the Marvel Disney+ shows. In particular, it's unclear whether these series will receive additional seasons or are embracing a "limited series" approach. Now after much speculation, Marvel Studios head Kevin Feige addressed whether WandaVision Season 2 is on the way.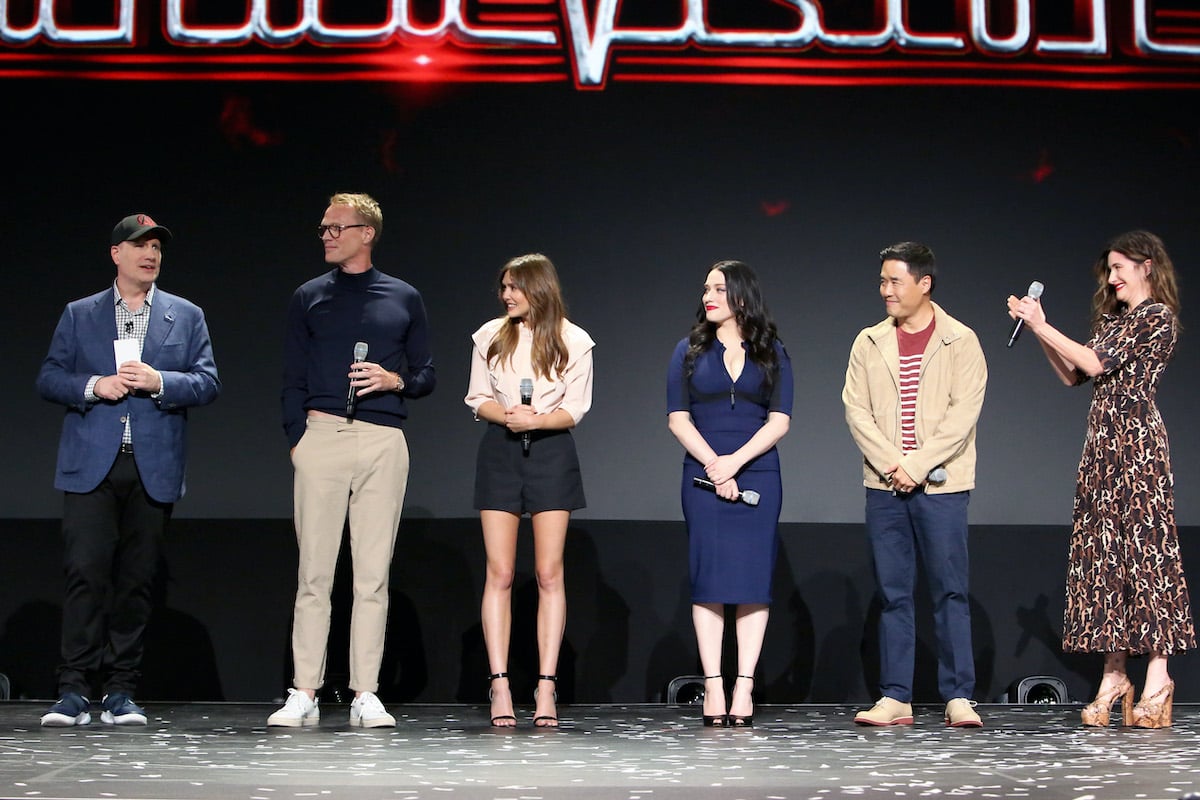 The 'WandaVision' season finale leads directly back into the movies
For a while now, Feige has talked up how WandaVision ties directly to the movies. Specifically, the show connects to Spider-Man: No Way Home and Doctor Strange in the Multiverse of Madness. Seeing as all three deal with the multiverse and alternate realities, this makes a ton of sense. WandaVision star Elizabeth Olsen is even confirmed for the Doctor Strange sequel.
However, just because the story of WandaVision feeds into upcoming films doesn't mean it won't get another season. After all, the MCU has a long history of weaving in and out of solo and team films. For instance, the Avengers movies take place in between the solo movies. Likewise, WandaVision Season 2 might be set later in the timeline, perhaps even in Phase 4.
Will there be a 'WandaVision' Season 2 on Disney+?
Feige essentially confirmed this possibility at the recent Television Critics Association press tour panel (via TVLine). It all depends on the story the MCU is trying to tell, it seems. So while Feige didn't confirm or deny the plan for WandaVision Season 2, he did leave it open for another batch of episodes.
"I've been at Marvel too long to say a definite no or yes to anything, in regards to another season of WandaVision. … The fun of the MCU is all of the cross-over between series and films. Sometimes [a show] will go into a Season 2, and sometimes it will go into a movie and then back into a series."
However, Feige makes a clear distinction between WandaVision and upcoming series like She-Hulk and Moon Knight. Conceptually, WandaVision serves as a bridge between movies, wheres other MCU shows lend themselves more easily to additional seasons. WandaVision Season 2 isn't in the cards now, but Marvel maintains it's the perfect launchpad into television.
Most of Marvel's Disney+ shows won't get any additional seasons
So what are fans to expect from Marvel's Disney+ offerings? Well, it seems like characters who debut on their own series — such as Moon Knight, She-Hulk, and Ms. Marvel — are being eyed as long-term Disney+ mainstays. Meanwhile, projects centering on existing Marvel heroes — such as WandaVision, The Falcon and the Winter Soldier, and Hawkeye — are best considered limited series.
But that doesn't mean Wanda Maximoff will never return to Disney+. Even if WandaVision Season 2 doesn't happen, it's likely a story-based decision, not one closing the book on the character. Instead, Olsen could join another series or even earn another limited series with a title like Scarlet Witch. Expect more clarity going forward, as Marvel Studios settles into its new Disney+ digs.