'WandaVision' Spinoff Featuring Kathryn Hahn as Agatha Harkness in Development at Disney+
Kathryn Hahn as Agatha Harkness was one of the best parts of 'WandaVision,' and Disney+ is taking advantage of her popularity by giving her a spinoff television show.
Who's ready to blast "Agatha All Along" on high volume today? Marvel fans fell in love with Kathryn Hahn as Agatha Harkness in the Marvel Cinematic Universe Disney+ series WandaVision. And the audience's cries for more Agatha were definitely not ignored by the powers that be at Disney and Marvel Studios. The evil witch will be gracing our screens again in the future, and, perhaps, more catchy songs as well.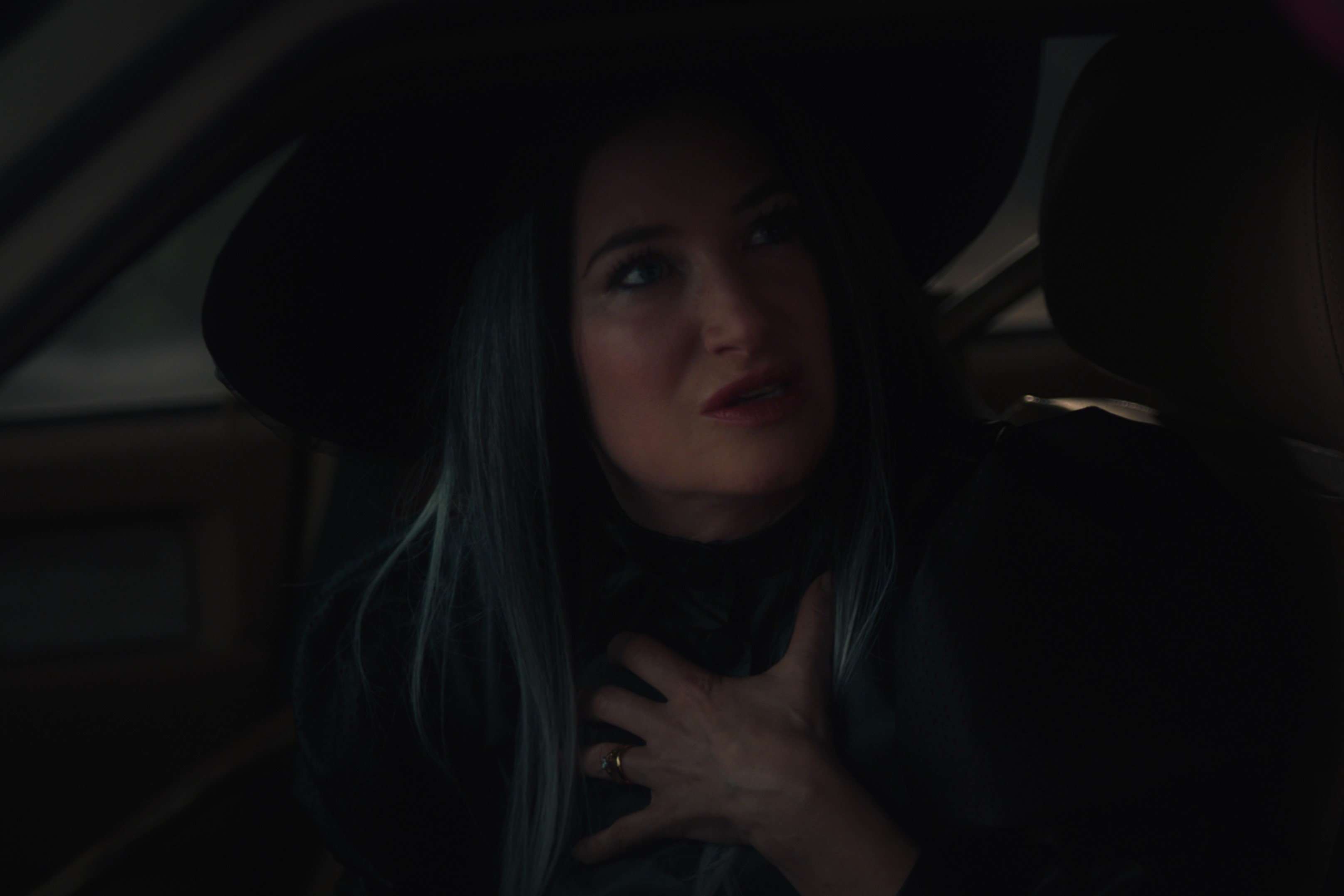 Everything we know about the spinoff
Sources confirmed to Variety that a WandaVision spinoff starring Kathryn Hahn as Agatha Harkness is in development at Disney+ from Marvel Studios. The spinoff hails from WandaVision head writer Jac Schaeffer. Schaeffer will write and executive produce the Agatha project. As you may recall, Schaeffer recently signed an overall deal with Marvel and 20th Century Television back in May. So, if this spinoff moves forward, it will be the first project under her new agreement.
The Agatha Harkness-centric WandaVision spinoff is being described as a dark comedy. However, as is always the case with Marvel, the plot details are unknown at this time.
Will this new Disney+ series be a prequel or a sequel to WandaVision? Could any other MCU characters appear? Is it a part of Phase 4 of the MCU? There are so many questions that Marvel needs to answer. But, for now, we'll just appreciate the news that we have not seen the last of WandaVision's Agatha Harkness.
What happened to Agatha Harkness in 'WandaVision'?
In WandaVision, which premiered back in Jan. this year, the audience first met Agatha Harkness as Agnes, the nosy neighbor. Many fans speculated from the first episode that Agnes was Agatha, a witch from the comic books. But the show did not confirm her identity until episode 7. Kathryn Hahn's character revealed to the audience and Wanda who she was via the song "Agatha All Along," which would go on to win an Emmy.
While Agatha had been messing with Wanda in WandaVision, she was not the one who trapped its citizens in a sitcom world. In episode 8, Agatha forced Wanda to relive her most painful moments. In doing so, we learned that Wanda accidentally used chaos magic to create Westview due to her grief over losing Vision. That's when Agatha told her that she was the Scarlet Witch, which was the first time anyone had called Wanda that in the MCU.
In the WandaVision finale, Wanda Maximoff and Agatha Harkness faced off in a battle to see who's magic was stronger. Of course, Wanda won. As punishment for Agatha's actions, Wanda trapped her in the Agnes persona she created for herself. The last time fans saw Agatha, she truly believed that she was Agnes, the nosy neighbor. It will be interesting to see if the spinoff will pick up right after the events of WandaVision, or if we'll see more of Agatha's witchy past.
All nine WandaVision episodes are now streaming on Disney+.