'WandaVision' Star Elizabeth Olsen Played Aaron Taylor-Johnson's Wife Before She Played His Sister
Elizabeth Olsen and Aaron Taylor-Johnson made the awkward transition from playing husband and wife to siblings for Marvel.
Elizabeth Olsen made her film debut in the critically acclaimed drama Martha Marcy May Marlene. But most moviegoers probably know her best as Wanda Maximoff aka Scarlet Witch in the Marvel Cinematic Universe. Olsen joined the MCU as part of the cast of Avengers: Age of Ultron. But it wasn't the first time she'd worked with on-screen brother, Aaron Taylor-Johnson.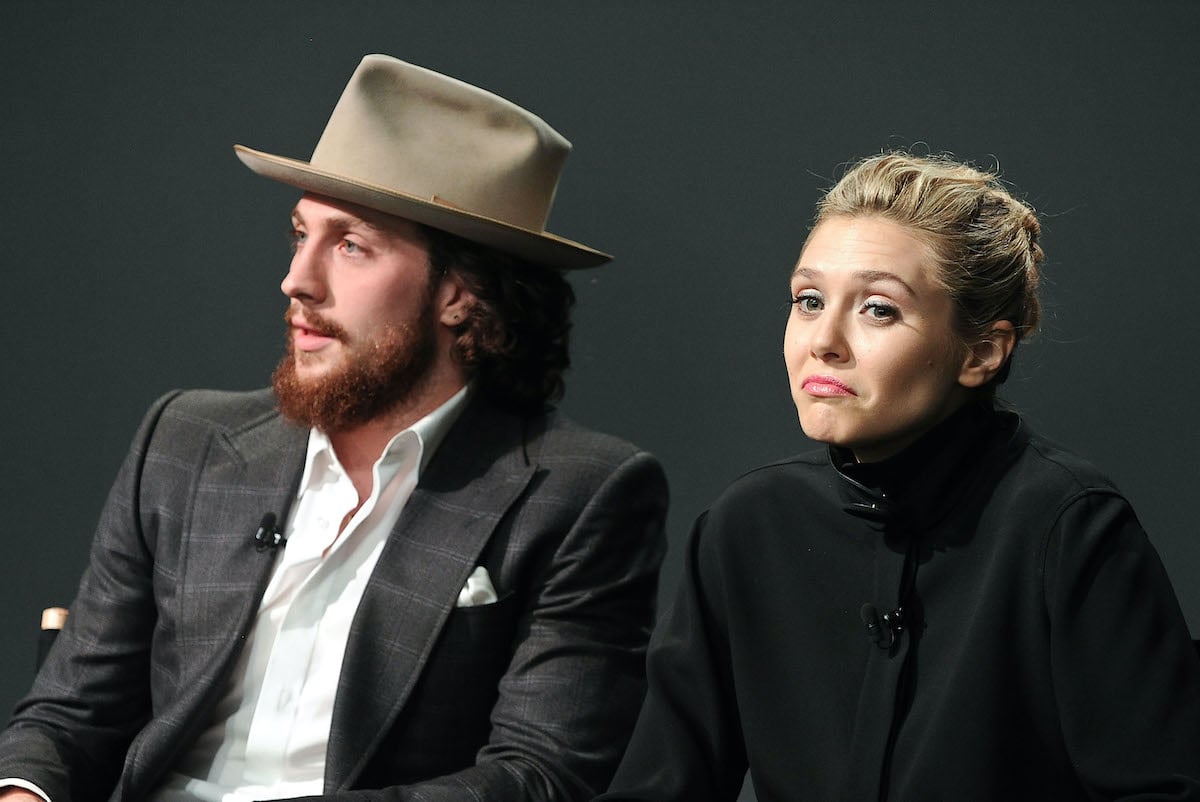 Elizabeth Olsen and Aaron Taylor-Johnson joined the MCU in 2015
Following the success of The Avengers, it didn't take long for Marvel Studios to move forward on a sequel. While 2015's Avengers: Age of Ultron wasn't as beloved as its predecessor, it did introduce several key elements to the MCU. The most notable of these is Wanda (Olsen) and Pietro (Taylor-Johnson) Maximoff. In fact, the mid-credits scene from Captain America: The Winter Soldier teased the super-powered twins.
Experimented on by HYDRA, Wanda and Pietro initially join forces with Ultron (James Spader). But eventually, they realize the truth of his evil plan and join the Avengers against him. From the start, the Maximoffs exhibit a close bond, especially after witnessing their parents' deaths. By the end of Avengers: Age of Ultron, Pietro sacrifices his life in the fight, leaving Wanda with another loss to mourn.
The two actors played a married couple in 'Godzilla' the year before
Most fans therefore think of Olsen and Taylor-Johnson as on-screen siblings. But just a year before they joined the MCU, the actors played husband and wife. In 2014's Godzilla, Taylor-Johnson stars as Ford Brody, a Navy officer who gets wrapped up in the monster attack. Olsen, meanwhile, plays his wife Elle, a nurse left to protect their child after her husband is called away.
Godzilla was a huge box office hit, earning more than $500 million at the box office. It also kickstarted the MonsterVerse, which continues in 2021's Godzilla vs. Kong. However, considering the focus is on the titular monster, fans likely forget Taylor-Johnson and Olsen appeared. The latter, after all, has minimal screentime. And the two stars barely share any scenes.
'WandaVision' already referenced Quicksilver's death in the MCU
Since Pietro doesn't survive Avengers: Age of Ultron, he hasn't reappeared in the MCU since. But that might change soon. Olsen currently stars as Wanda on the Disney+ series WandaVision. And the show recently referenced Pietro's death. Creator Jac Schaeffer told Entertainment Tonight WandaVision intends to explore Wanda's trauma and identity.
So considering the anything-goes potential of the MCU, it's very possible Olsen and Taylor-Johnson could be reunited soon. While it's unclear how or if Pietro could be resurrected, he certainly might have a mysterious role to play in WandaVision's remaining episodes. Fans will just have to wait and see. Olsen will also return as Wanda in the Doctor Strange sequel.