'WandaVision': Why Paul Bettany and Elizabeth Olsen Love Working With Each Other
In the Marvel Cinematic Universe, Paul Bettany and Elizabeth Olsen portray Vision and Wanda Maximoff / Scarlet Witch. Their characters, throughout the latter stages of the Infinity Saga, begin to fall in love.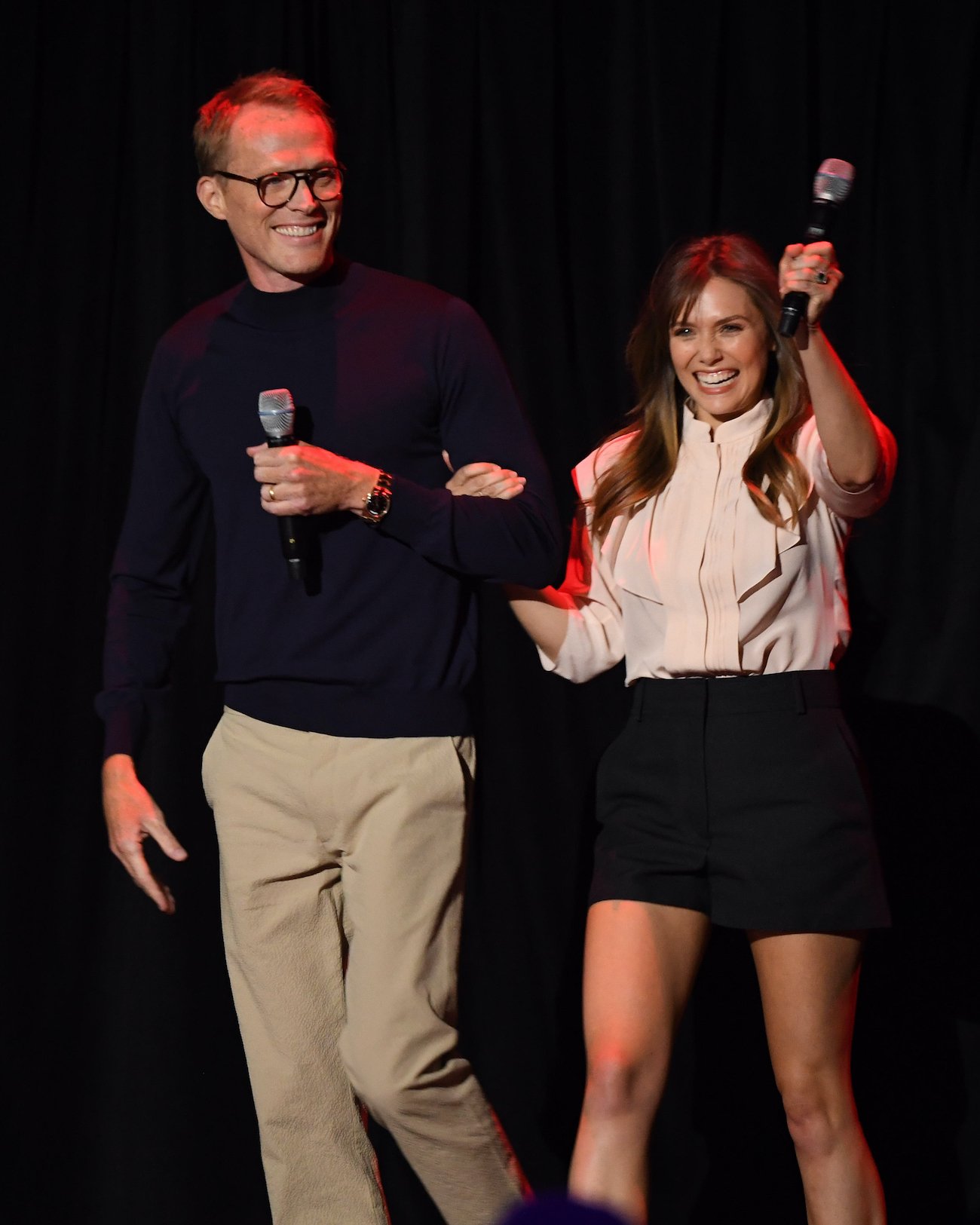 Their relationship fails to receive the screen-time it needs to paint the full picture, as narratives more integral to the Thanos endgame (pun-intended) logically take priority. Yet, with WandaVision coming to Disney+, MCU fans will finally get a chance to take a deep dive into their romantic lives — with a healthy dose of I Love Lucy-esque tributes and high-octane, action-centric thrills. 
WandaVision is set to premiere on Disney+ in January of 2021, and Olsen and Bettany have already begun discussing the series. They revealed what it was like to work on a project that starkly contrasts their former MCU turns. They also discussed why they both deeply enjoy working opposite each other. 
RELATED: All the Reasons Captain America Shouldn't Die in 'Avengers: Endgame'
Related post url: 
Why Paul Bettany enjoys working with Elizabeth Olsen 
During a recent interview with Entertainment Weekly, Bettany discussed working with Olsen, noting her punctuality as a major plus. He shared:
I love working with Lizzie for a number of reasons. She's incredibly punctual. And, I am too, and it drives me nuts when people are late. And, she's never lazy. She's fastidious. She always comes to set with an idea…

Bettany | EW
RELATED: 'WandaVision' Is a 'Full-on Action Movie, Mixed With Sitcoms' Claims 1 Star Last Seen in 'Captain Marvel'
Related post url: 
Bettany explains that they both come to set with ideas they wish to explore. Olsen notes that they text each other and collaborate behind-the-scenes as well; there's a shared excitement for the material between the two. 
Olsen on working with Bettany for 'WandaVision'
Olsen hinted that what she has loved most about working with Bettany in WandaVision is that the series a bit more grounded in reality and the simplicity of a loving, albeit bizarrely-constructed, dynamic.
In previous films, Bettany is painted red, and they have to blow up "something in his head" while Josh Brolin is wearing a "onesie" and a hockey glove, as Olsen notes. There's a lot of "imaginative things" at play in previous films, but in this series the two are "hamming it up like [they] have never done in [their] careers before," Olsen notes. 
Olsen explains that she and Bettany have these "inner children that met" on WandaVision. They have been given "license" to start "swinging for the fences" as Olsen explains. Bettany comments that there's not "one moment undersold," which should make for quite the unusual, yet entertaining viewing experience. With WandaVision, it's about the two characters — their relationship and the various events that impact their lives.