Warren Buffet's Appearance on 'The Office' Was Hilariously Ironic
As of this month, 89-year-old Warren Buffet's $71.5 billion estimated net worth makes him the fourth richest person in the entire world. Since he's been able to amass such a crazy amount of wealth, it's no surprise that Buffet makes financially sound decisions while also living an extremely frugal lifestyle. Aside from being a smart …
As of this month, 89-year-old Warren Buffet's $71.5 billion estimated net worth makes him the fourth richest person in the entire world. Since he's been able to amass such a crazy amount of wealth, it's no surprise that Buffet makes financially sound decisions while also living an extremely frugal lifestyle. Aside from being a smart investor and an incredible philanthropist, Buffet uses his fame to support worthy causes and promote conversations about the unfair distribution of wealth in the United States. His brief foray into acting on an episode of The Office was hilariously ironic. 
Warren Buffet made a brief appearance on The Office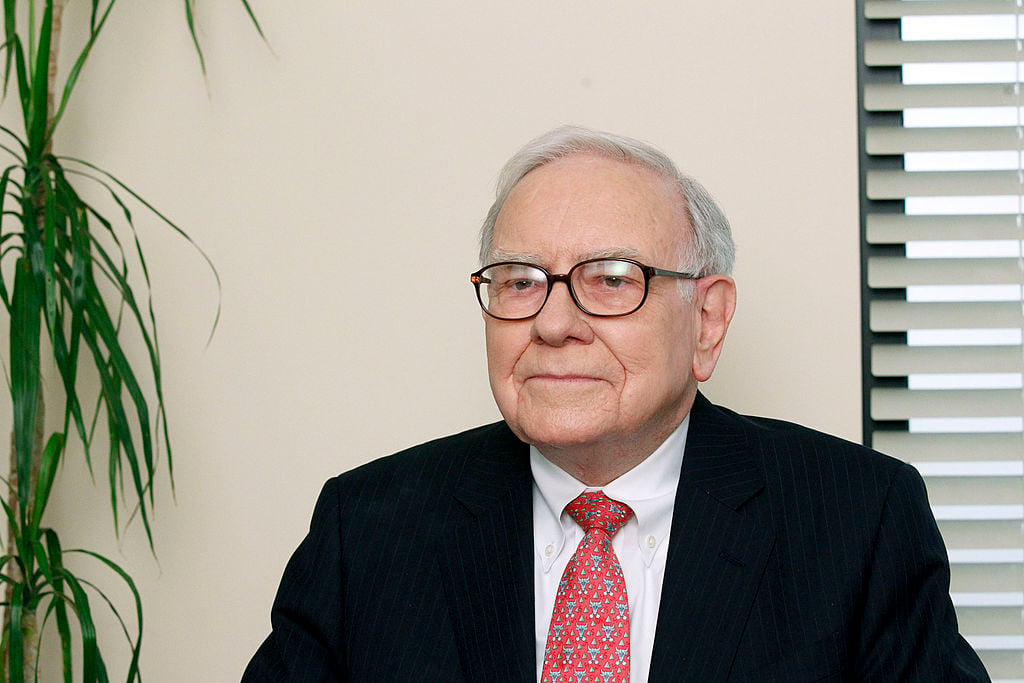 "Can you do any better on salary?" Buffet asked as he appeared on NBC's season 7 finale of The Office. He played the part of an interviewee, as a potential replacement for Steve Carell's character, Michael Scott. As he sits for his interview, Buffet probes into what rate Dunder Mifflin is willing to compensate him for gas mileage. Buffett appears to be a serious negotiator even expressing concern about long-distance phone calls. But there is some competition for the new job with some other big-name celebrities as well. Other candidates for the job (who also appear in this episode) include Ray Romano and Jim Carrey.
As his Office character is busy asking for mileage compensation, the irony isn't lost on us. The man is a multi-billionaire who has no reason to negotiate for a higher salary, and yet even his character is fiscally responsible. 
Warren Buffet is extremely wealthy, in part, because he knows how to pinch pennies
Buffett is widely recognized for his humble persona and modest spending habits. Despite being wildly successful and swimming in money, he does not live a lavish or elaborate lifestyle, according to Biography. In fact, he takes a meager (for a billionaire) $100,000 salary yearly and has lived in the same home since 1958.
One of the reasons Buffet is able to hold his own in the rankings of the richest people on the planet is because he does know how to pinch pennies. He's driven a car with a license plate proclaiming him "thrifty" and typically spends less than $5 on breakfast. 
He owns several large conglomerations of successful businesses and has made a living making cautious, yet profitable, stock market investments. He's been good at living frugally and investing wisely since he was a young man. Learning early, through a small paper route as a boy, what the value of a dollar was. 
Even more interesting? Buffet plans to give away 99% of his wealth to charities (not his heirs) when he dies. 
The Office has hosted some other really impressive celebrity cameos
Buffett isn't the only famous name to make a quick appearance on The Office. The show has been known to have a long list of impressive celebrity appearances, according to Insider. For instance, Steve Carell's long time friend, Will Ferrell, appeared several times during season 7 as Deangelo Vickers. Vickers was Michael Scott's temporary replacement while the office staff searched for a permanent manager. Earlier, on season 5 of The Office,  Idris Elba guest-starred as Charles Miner. Miner was the stand-offish, no-nonsense VP of Sales at Dunder Mifflin who threw the staff some curveballs. Other big names we've seen on The Office include Amy Adams, who plays Jim's girlfriend (seasons 1 & 2), Anna Camp who appears as Pam's little sister (season 6), and even singer Josh Groban starred as Andy's little brother in season 8.