Warren Buffett's Diet Involves 5 Coca-Colas and Ice Cream — 'I Eat Like a 6-Year-Old'
Warren Buffet's diet is child-like, according to the investor.
Warren Buffett is an investor and tycoon who is one of the most successful businessmen in the world. As a man who has made millions through his smart investment deals, Buffett is undoubtedly brilliant. Every year, Buffett does speaking gigs and interviews where he shares his tips and ideas with others who wish to emulate his success.
Still, when it comes to his diet, it is unlikely that many people would want to follow his example. In a 2015 interview, Buffett revealed that he follows a surprisingly unhealthy diet, eating habits that Buffett himself described as similar to those of "a 6-year-old." 
What is Warren Buffett known for?
Buffett was born in Nebraska in 1930. As a young man, he developed an interest in business and investing, and by the time he was a teenager, he had attended several high-profile business schools, learning the skills that would eventually take him far.
After attending the New York Institute of Finance, Buffett created Buffett Partnership, Ltd in 1956, followed by the acquisition of a textile manufacturing firm called Berkshire Hathaway.
Berkshire Hathaway ended up making Buffett a billionaire, and to this day, he remains the chairman and CEO of the company. He is one of the wealthiest people in the world, but in spite of his incredible success, he is known as a philanthropist.
Buffett has pledged to give away 99 percent of his fortune to philanthropic causes, along with fellow billionaires like Bill Gates. At the age of 90, Buffett remains active in the business world.
Warren Buffett lives by some simple rules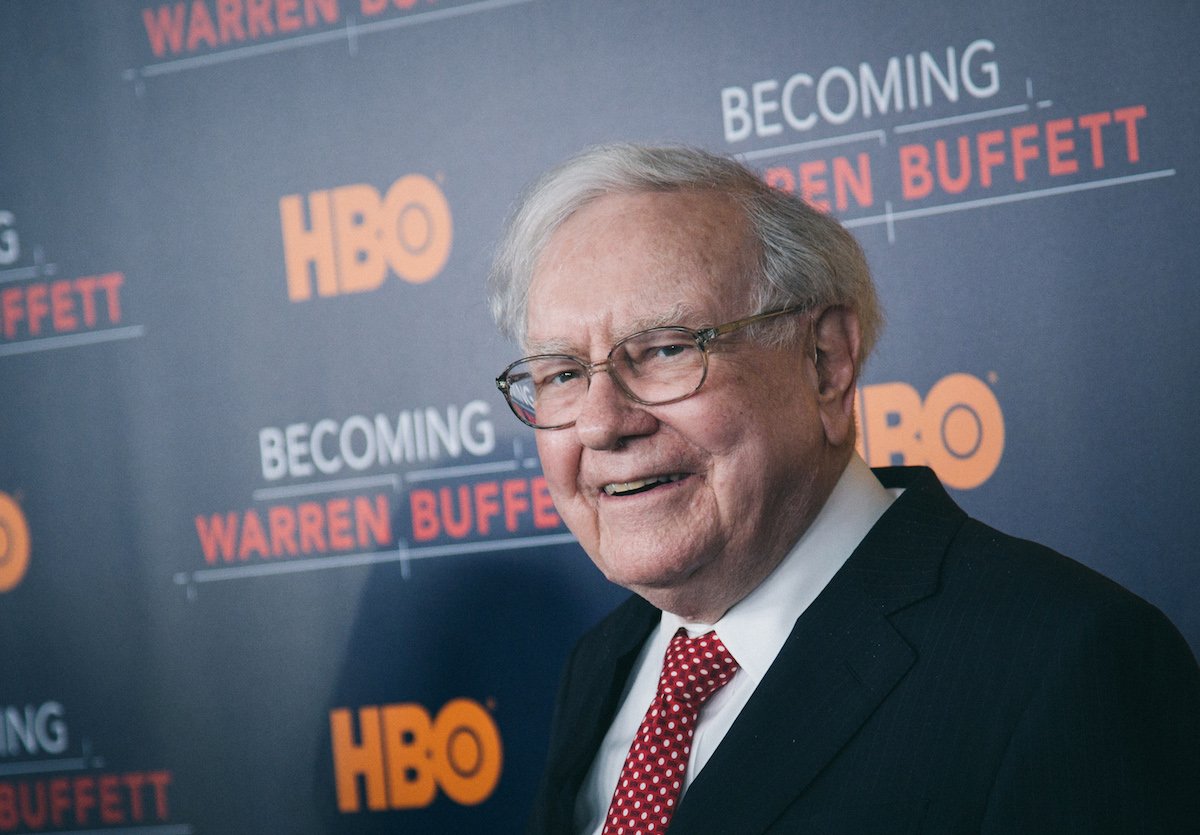 In spite of his incredible wealth, Buffett is known for his frugality. As he explained in 2014, "My life couldn't be happier. In fact, it'd be worse if I had six or eight houses. So, I have everything I need to have, and I don't need any more."
Most notoriously, Buffett likes to have a very simple, cheap breakfast every morning, which reportedly consists of a sausage, egg, and cheese muffin from McDonald's.
Buffett doesn't live in an extravagant compound, like many wealthy people. In fact, he lives in the same house that he has owned since 1958, a five-bedroom home located in central Omaha, close to the same area where he grew up.
Buffett tends to avoid technology and reportedly shuns computers and smartphones. He likes to expand his mind instead, preferring to read or play bridge. When it comes to his daily diet, Buffett also keeps it simple. 
Warren Buffett eats 'like a 6-year-old'
In 2015, Buffett opened up about his bizarre diet and how he manages to stay healthy even in his golden years. As Buffett told Fortune magazine, he likes to drink around five Coca-Colas each day, several bowls of ice cream, and overall eats "like a 6-year-old."
There's a method to his diet, however. Buffett explained: "I checked the actuarial tables, and the lowest death rate is among 6-year-olds. So I decided to eat like a 6-year-old. It's the safest course I can take."
In the same interview, Buffett stated: "I'm one-quarter Coca-Cola. If I eat 2,700 calories a day, a quarter of that is Coca-Cola. I drink at least five 12-ounce servings. I do it every day." Clearly, the billionaire and investment genius believe that his diet is keeping him healthy and thriving, and while it certainly works for him, it is probably not recommended for others to follow Buffett's diet tips — even if his business ideas and recommendations are definitely worth exploring.