Was 'The Andy Griffith Show' Television's Very First Spinoff?
Find out if 'The Andy Griffith Show' was TV's first ever spinoff series.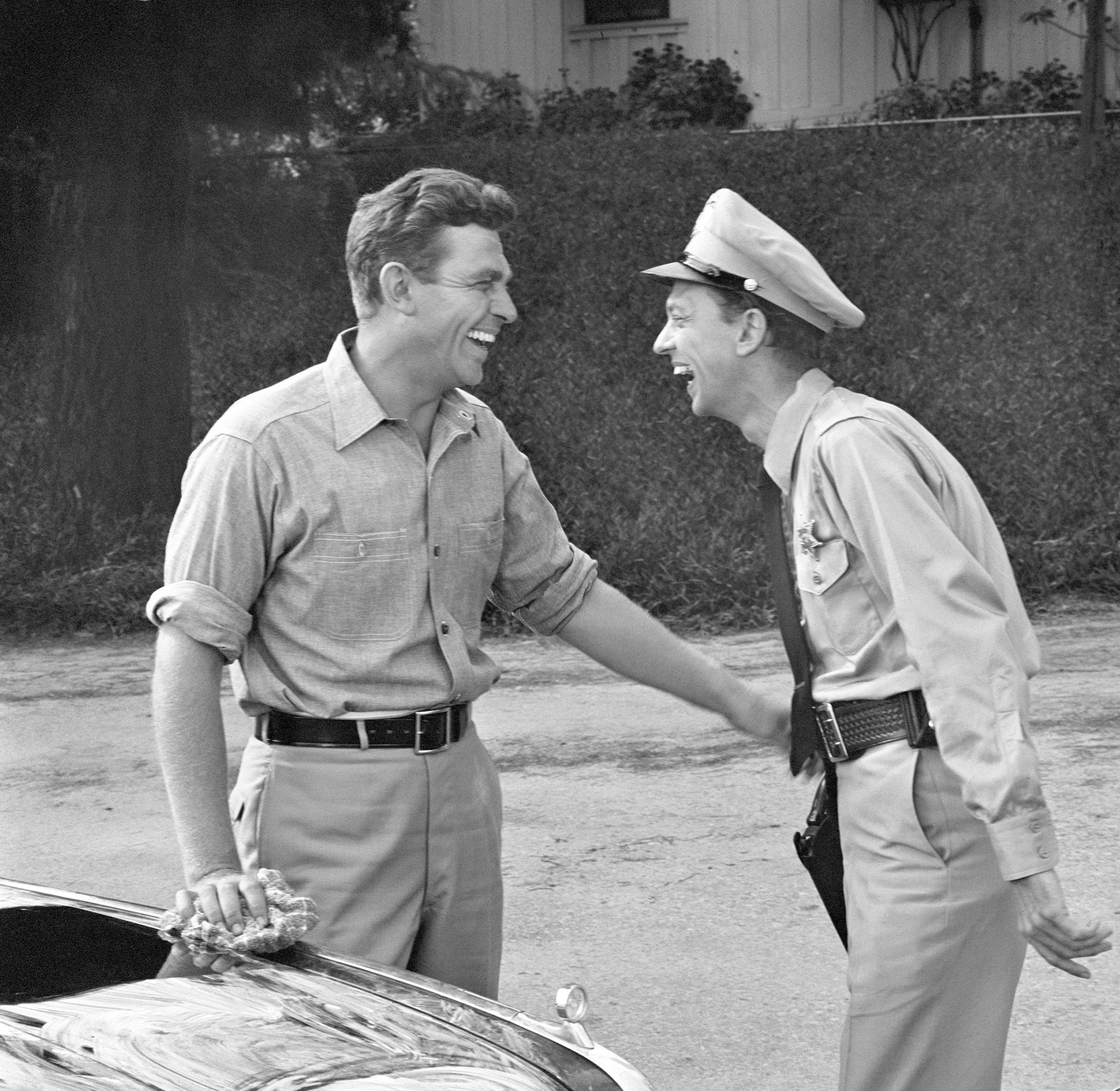 The classic television comedy The Andy Griffith Show generated two spinoff comedies of its own: Gomer Pyle, U.S.M.C. during the Griffith Show's run in 1964 and Mayberry, R.F.D. in 1968 after Andy Griffith had left his namesake show.
The Andy Griffith Show itself came out of another series, but was it television's first spinoff ever?
'The Andy Griffith Show' marks 60 years on television
It's been 60 years since The Andy Griffith Show premiered on CBS in 1960. Set in North Carolina in the town of Mayberry, the series was for viewers then and now a break from the wear and tear of life.
The show's star shared what he felt was the actual headliner of the show in a 1998 interview with the Archive of American Television.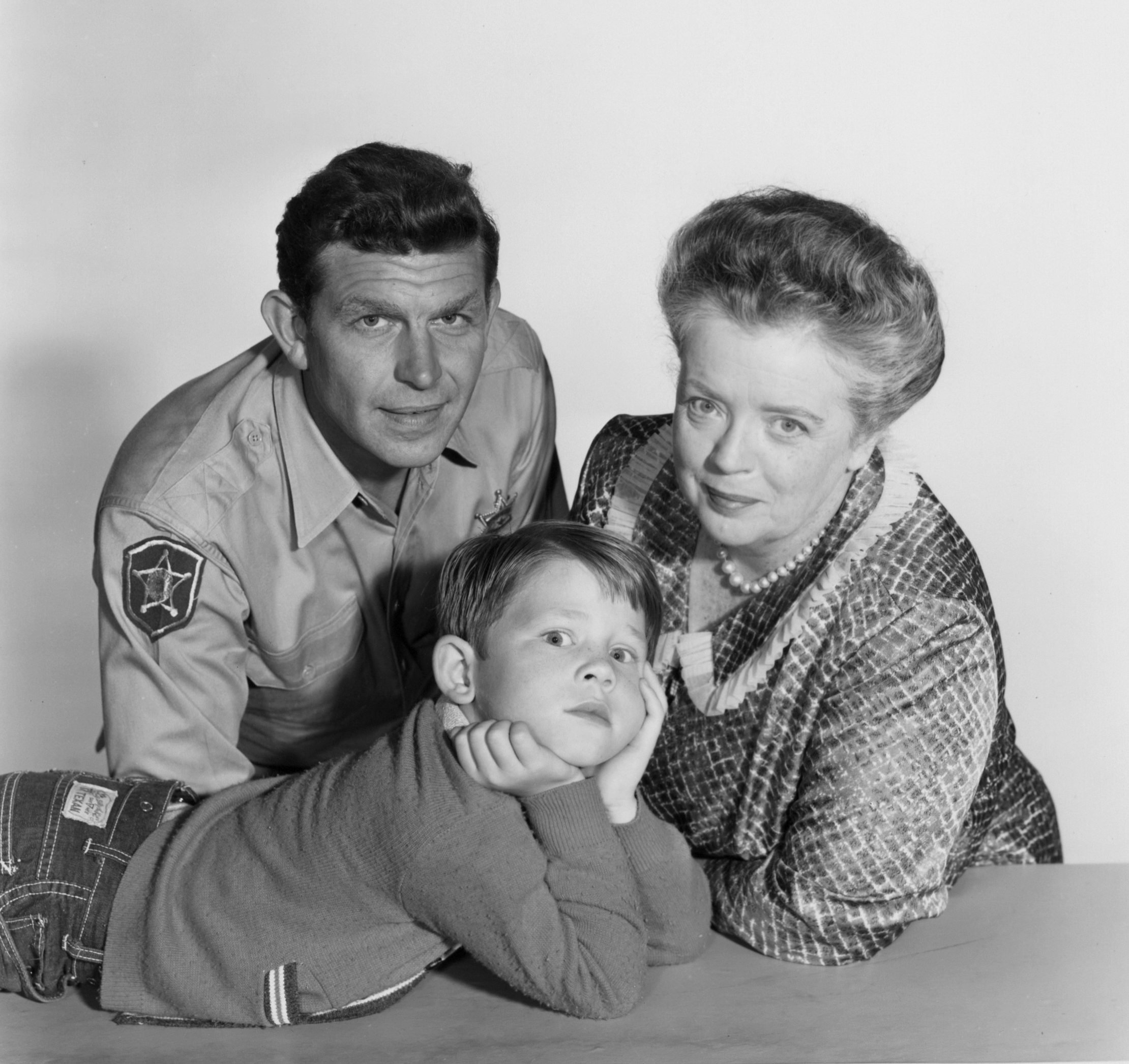 "Mayberry really was the star of the show," he said. "Sheldon [Leonard, the show's co-creator and executive producer] actually said one time, 'I think we misnamed this show. It should've been called 'Mayberry' to start with.'
"At first, Sheldon didn't want [Mayberry] to be in North Carolina," Griffith recalled. "He just wanted it to be somewhere in the South. I hate these made-up names. We did have Mount Pilot, which there is a place called Pilot Mountain, up near Mount Airy. I gradually started slipping in real towns in North Carolina, like Asheville, and Raleigh, and Siler City. And so, it became during that first year, a town in North Carolina."
Andy Griffith's show was a spinoff from this show
Andy Griffith's show got its start with a pilot episode — live in front of a studio audience — on The Danny Thomas Show in 1960. Starring singer, actor, and producer Danny Thomas, the series focused on entertainer Danny Williams and his family.
The episode, which served as the pilot for The Andy Griffith Show, was called "Danny Meets Andy Griffith." In the episode, Danny goes through a stop sign in Mayberry and is jailed by Andy when Danny refuses to pay a fine.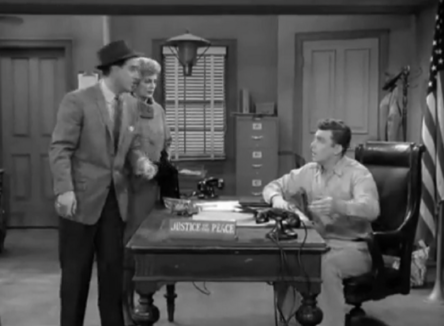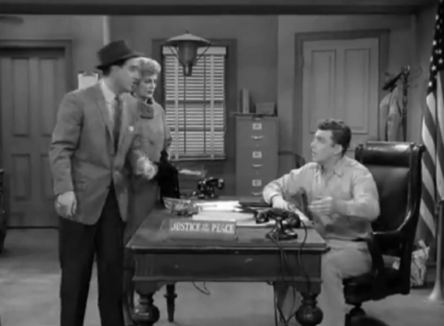 A success, Griffith and young Ron Howard's performances led to CBS putting The Andy Griffith Show in their fall lineup that year.
Griffith told author Richard Kelly about his jangled nerves before the live performance on The Danny Thomas Show.
"I came out [to Los Angeles], did the pilot – and I remember a lot of that, too, because Danny Thomas made me very nervous," Griffith recalled. "I was wooden, very wooden. And as the show progressed I got looser and looser and when they brought the audience in, I was on top of it. And the show, in fact, did sell."
Was 'The Andy Griffith Show' television's 1st spinoff?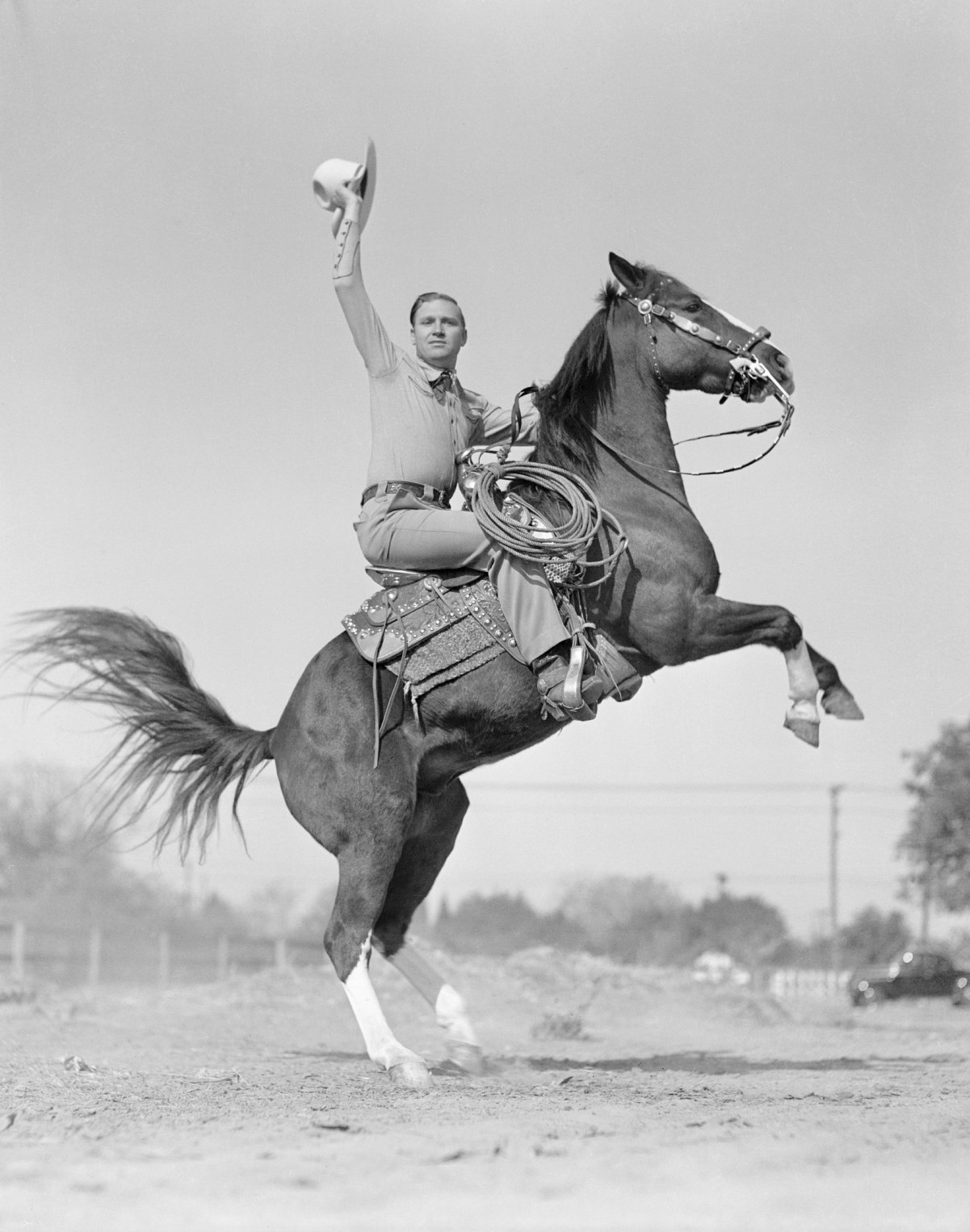 As it turns out, no. The Andy Griffith Show was one of TV's first shows to come out of another show.
But the series to have the closest distinction, according to the Chicago Tribune, was The Adventures of Champion, which was a spinoff of The Gene Autry Show in 1955.
Occurring five years before the Griffith Show premiered, The Adventures of Champion was a television Western centered on Gene Autry's horse, Champion.