'Weeds': Mary-Louise Parker Thought the Show Was a Drama: 'I Never Treated It As a Comedy'
Weeds is a Showtime series that began airing on television in 2005. The TV series became known for pushing the boundaries and made a star out of actor Mary-Louise Parker.
It won numerous awards, including two Emmy Awards and two Satellite Awards, with critics praising the series for its witty writing and clever characterizations. These days, Weeds remains a fan-favorite TV show, even though it has been off the air since 2012. Mary-Louise Parker has opened up about her experiences on the show several times over the years, admitting that, while many viewers thought of Weeds as a comedy, her own perception of the themes and storylines of the series were somewhat different. 
Who did Mary-Louise Parker play on 'Weeds'?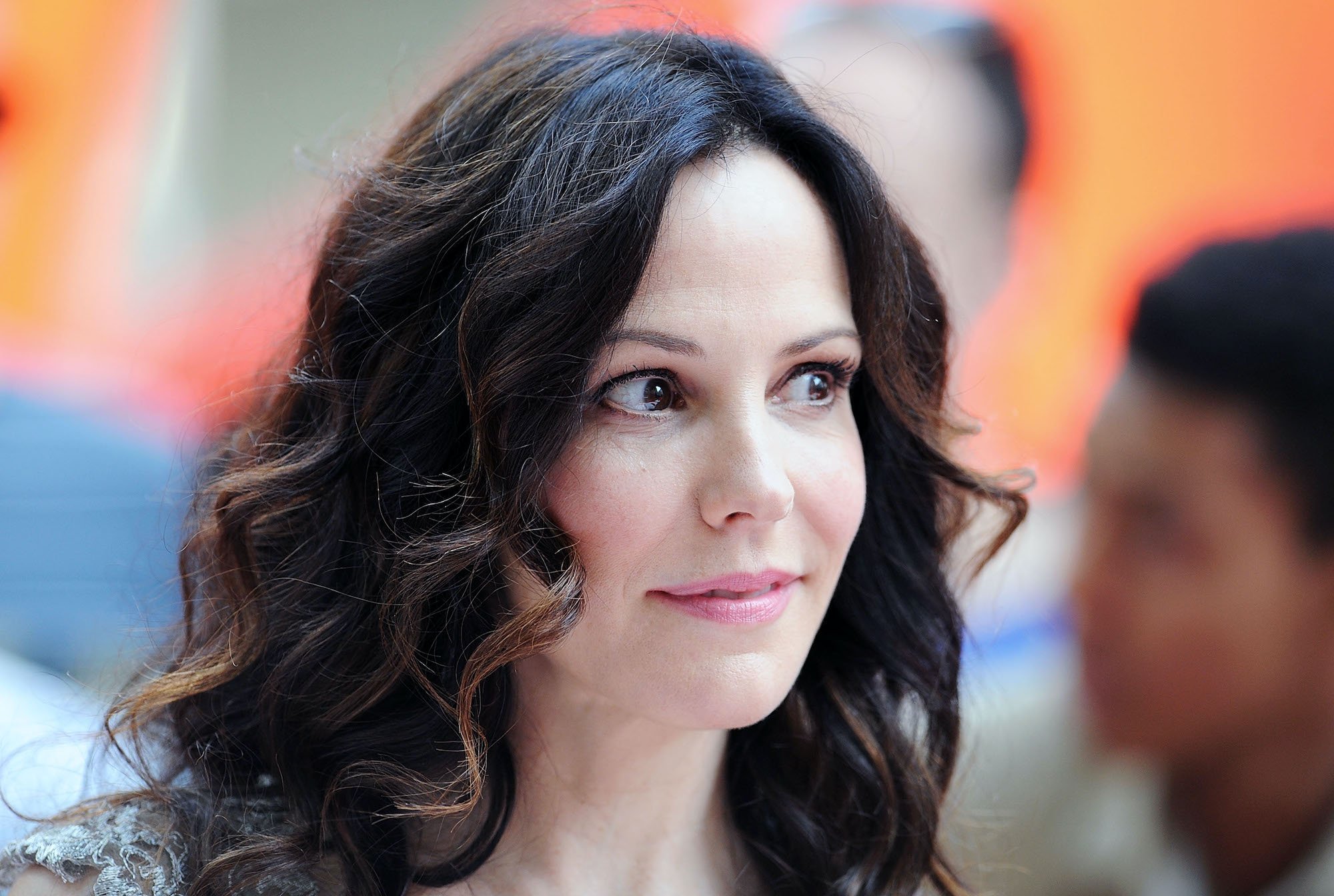 Mary-Louise Parker was well known as a Broadway and film actress prior to getting cast on Weeds. She appeared in notable films like Fried Green Tomatoes, Bullets over Broadway, A Place for Annie, and The Portrait of a Lady. By 2001, she had started acting on television, landing a recurring role in the hit NBC series The West Wing. For her work in that show, she earned an Emmy nomination. It was around that time that Parker began her talks with showrunners for Weeds, and in 2005, she was cast in the all-new Showtime series.
In the show, Parker played Nancy Botwin, a widow who is left to raise her two sons after her husband unexpectedly passes away. Eventually, Botwin begins selling marijuana to help support her family, and as the years progress, Nancy begins to dabble in increasingly illegal activity.
The show toed the line between drama and comedy
Weeds quickly became a hit, one of Showtime's top-performing shows. Mary-Louise Parker, in particular, received acclaim for her role as Nancy Botwin, earning multiple awards and nominations, including three nominations for the Primetime Emmy Award for Outstanding Lead Actress in a Comedy Series. Part of her success on the show could be due to her unique take on the material. As the actress later revealed, she always tried to toe the line between comedy and drama.
"I never treated it as a comedy. I thought it was a drama," Parker admitted. "It's somewhere in between, but they said the network had bought and expected a comedy, so it was something we needed to fulfill. I never felt like or even wanted to feel like we were trying to push to be some flat-out crazy comedy, because you lose things."
What has Mary-Louise Parker been doing since 'Weeds' ended?
Mary-Louise Parker acted on Weeds until it went off the air in 2012, but the actress has remained very busy in the years since the hit show ended. A few of her more high-profile movie roles in recent years include parts in Red, Red 2, Red Sparrow, and Jamesy Boy. She has focused primarily on her work in Broadway, and in 2019, she began appearing in The Sound Inside, a play that earned her major critical acclaim. Parker even scored a nomination for the 2020 Tony Award for Best Actress in a Play because of The Sound Inside.
Parker is also a best-selling author and regular contributor to many charities, including ones with a focus on LGBTQ+ rights. To date, Parker is still acting, and showing no signs of retiring anytime soon. For fans, she has many great accomplishments — but her role as Nancy in Weeds remains one of her very best. Stay tuned to Showbiz Cheat Sheet for all the latest entertainment news!
RELATED: 'Weeds': Mary-Louise Parker Fought for 1 Key Element of the Show