Wendy Williams's Ex Kevin Hunter Posts Mistress and Gets Scorched by Her Fans: 'The Audacity'
Like many people, Kevin Hunter celebrated Valentine's Day 2021 on social media. He marked the occasion with an Instagram photo of him and Sharina Hudson — the woman he infamously began dating during his marriage to Williams. Knowing the history, viewers rushed to the comment section and immediately started to criticize him over the post.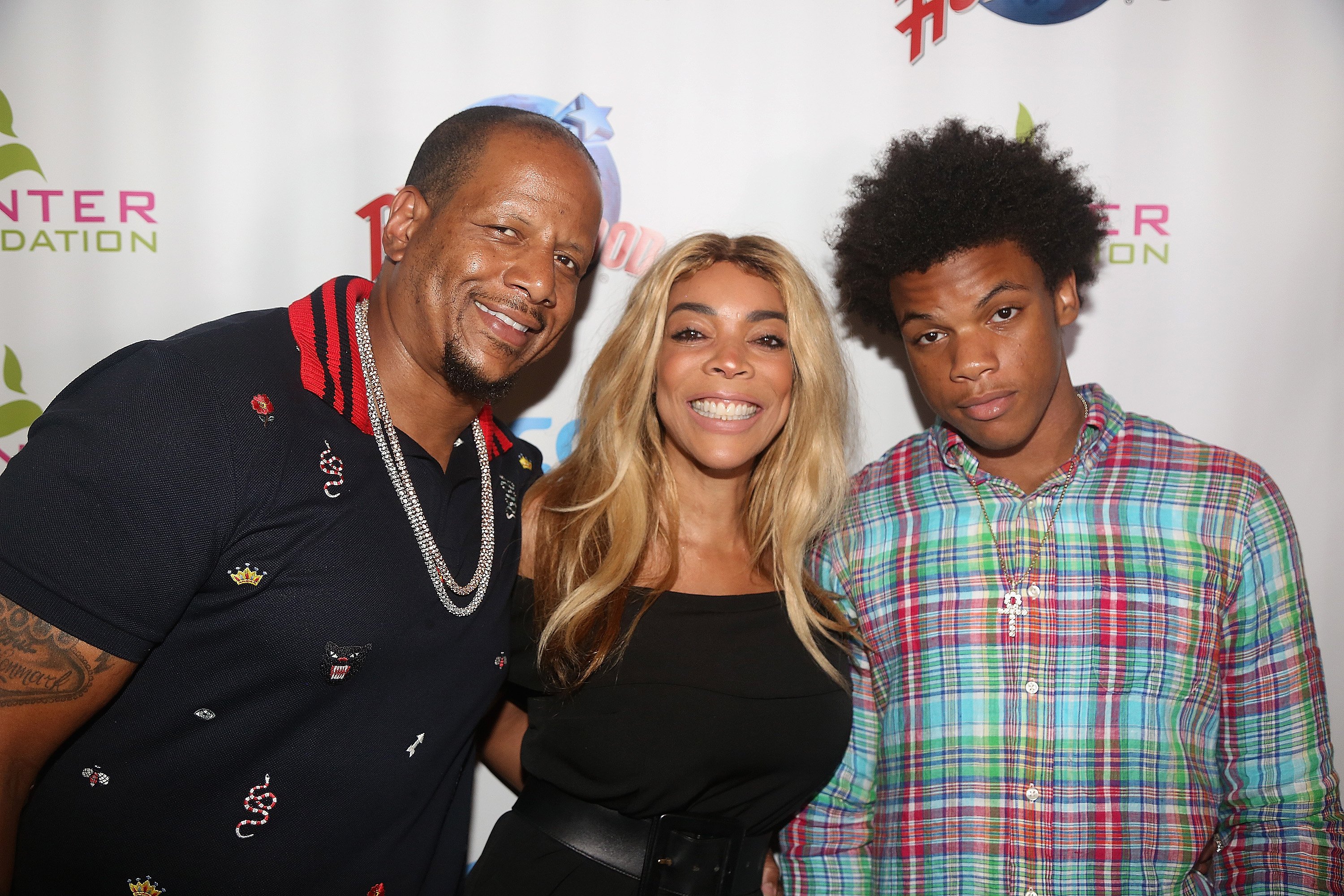 Here's Kevin Hunter's post about Sharina Hudson
At one point on Sunday, Feb. 14, Hunter shared a picture that shows him and Hudson spending time outdoors while holding hands.
Captioning the image, he wrote: "QUEEN & SLIM ….back @ it again!!LOL💪🏿💪🏿🙌🏿🙌🏿…"CELEBRATE YOUR QUEEN ELEVATE YOUR KING!" Their faces aren't shown, but Hunter tagged Hudson in the photo.
The two have a controversial relationship
This appears to be the first social media post that Hunter has ever shared with Hudson, who, according to Williams, was one of his many mistresses during their 21-year marriage. The pair would eventually split in 2019 amid rumors that Hunter and Hudson had welcomed a child, which Williams later confirmed.
"I'd know about [Sharina] since almost the beginning," Williams later confessed on The Jess Cagle Show, noting Hunter had seen her for "almost 15 years" of their marriage. "I've known that Kevin was a serial cheat. The first time I found out was while I was pregnant with our son on bedrest … This girl, wasn't the only one. She just happens to be the one who kept his baby."
Williams's divorce from Hunter was eventually finalized in January 2020.
Knowing the history, many fans rolled their eyes at Kevin Hunter's post about Sharina Hudson
After seeing the post, viewers flooded the comment section with pretty much nothing but annoyed comments.
"Imagine waiting 16 years to get only your hand posted. Sad," one person wrote.
"If this queen of yours think for a second that you cheated on your wife the entire marriage and that you don't do it to her, she has got to be a fool! Then on top of that yall living yall best lives off of her money. Stop playing," commented another.
"It's good your living and enjoying your life. But the fact that you played aunty Wendy for over 10 years and then made a baby, I mean the world is gonna be giving you guys side eye as long as your with Sharina. the mess of it all," said a third social media user.
Hunter replied to some of the comments, saying in several messages re-posted by The Neighborhood Talk that regardless of what people have to say, he's happy and enjoying his life. "I won because I woke up this morning…And NO ONE was with us shooting in the gym..[I] take full responsibility for my role in the failure of my union..2 sides tho," one message said in part.
For her part, Williams has not commented on the post.