What Aidan Gallagher Wanted to Ensure He 'Did Justice to' as Five in 'The Umbrella Academy'
In the Netflix original superhero series The Umbrella Academy, Aidan Gallagher portrays the pivotal, time-jumping, and space-hopping Number Five. He is often responsible for informing his siblings of an imminent doomsday, upon which he sets out on seemingly impossible missions to preserve humanity, as well as his fractured family structure.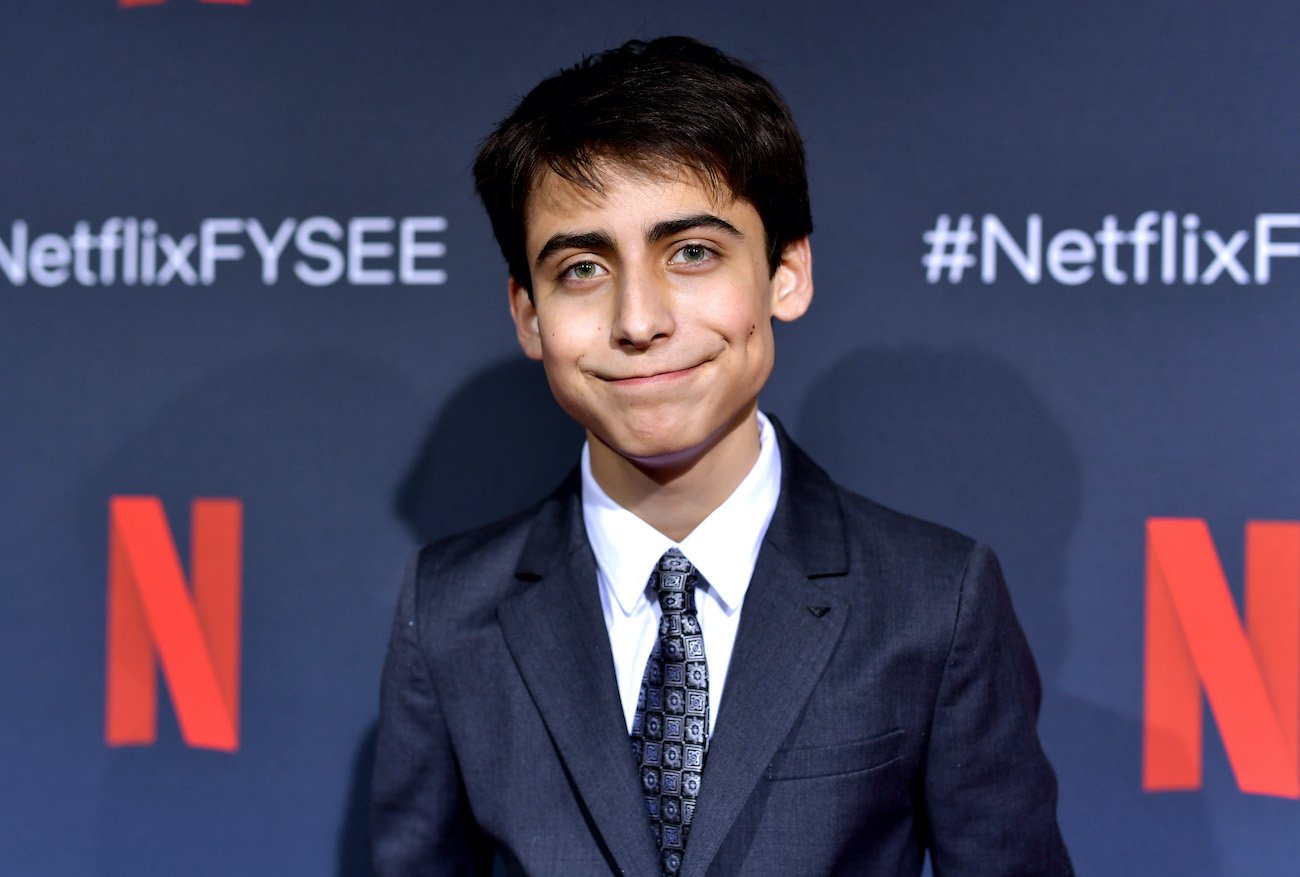 Aidan Gallagher is in a pretty tough spot as a teenager — he must convey a middle-aged mentality and disposition via an adolescent form. He is a near senior citizen who spent over four decades trapped in time — isolated and hopeless. He battled with his internal demons, while also wondering if he would ever escape. So, the character is not an easy one to inhabit…to say the least. During an interview with Looper, Gallagher discussed the responsibilities he carries as Five, as well as his desire to pay homage to the source material's complexity. 
Aidan Gallagher talks Number Five, and what he wanted to convey in 'The Umbrella Academy' 
When talking about The Umbrella Academy, and the increased fan base following season one, Gallagher explained that — no matter how large the Netflix fandom grows — he will always be committed to rising to the challenge outlined in the comics. Gallagher said: 
Well, regardless of the size of The Umbrella Academy fandom for the live-action interpretation of it, I was a fan of those comic books, so I always looked at it as "How can I do justice to this character?" It is such an incredible privilege to get to play the different complexities of Five because of how many things he's been through. At the very top of that is him being a 58-year-old inside a 13-year-old, time-traveling assassin who spent 45 years of his life in this apocalyptic wasteland where everyone and everything he knew is dead…

Looper
Gallagher on capturing all the complexities and contradictions Five has to offer in 'The Umbrella Academy'
Gallagher goes on to note that Five has several somewhat contradictory, yet somehow also complementary attributes that one must convey. His focus and attention to detail is paired with a murderous inclination and a maniacal approach. Yet, his calculative ways and calm before the storm often shine through. Gallagher said: 
There's a lot of tension within the character. And so, with all of those different complexities, whenever I approach a scene with Five, I always want to make sure that I capture that because the comic books did such an incredible job of portraying all of that all at once. You have this cunning, and there's a certain sharpness to Five's eyes. Down to that very minute detail, I wanted to make sure that I portrayed that, I did justice to that.

Looper
Playing Five is a challenge — one that Gallagher understands, appreciates, and fully delivers on with each passing episode. Gallagher may be a young boy, but he sure knows how to play an old man.