What Are the Best Reese Witherspoon Movies of All Time?
Reese Witherspoon movies run the gamut from wacky comedies to hard-hitting dramas. And yet, the Oscar-winning actress never fails to deliver a dedicated performance in whatever story she's telling.
Lately, Witherspoon has focused on starring in and producing TV projects such as Big Little Lies, The Morning Show, and Little Fires Everywhere. Yet, with the actress returning to arguably her most famous role in Legally Blonde 3, let's take a look at the best Witherspoon movies of all time.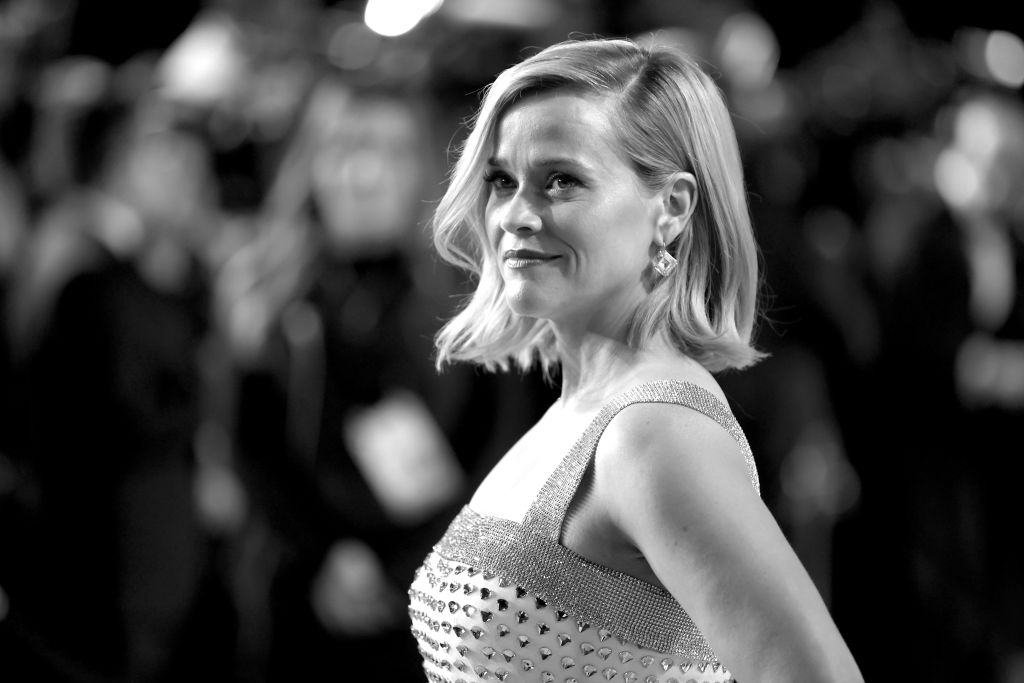 Reese Witherspoon made her debut in 1991's 'The Man in the Moon'
Before getting to Witherspoon's heyday, it's vital to explore her roots.
In her case, the actress made her big-screen debut in the 1991 coming-of-age drama The Man in the Moon. As a 14-year-old girl growing up in 1950s Louisiana, Witherspoon displays a sophistication beyond her years. And the critically acclaimed movie gave her the chance to work with legendary filmmaker Robert Mulligan (To Kill a Mockingbird) on his final film.
In the years that followed, Witherspoon continued to take on very diverse films. She played a lead role in adventure drama A Far Off Place and a supporting one in the Danny DeVito-led Jack the Bear. Witherspoon followed those movies with black comedies like S.F.W. and Freeway. Finally, she broke through with 1996 thriller Fear opposite Mark Wahlberg.
Just two years later, Witherspoon's star began to truly shine bright.
But which are the best Reese Witherspoon movies of all time?
The late 1990s saw Witherspoon on her way to becoming a household name. So it's no surprise that this era is where her best movies of all time really begin to kick in. Taking into account box office success, critics' response, and fan reactions, let's review some of the undeniable highlights of Witherspoon's career.
'Pleasantville' (1998)
Witherspoon plays a liberated teenage girl trapped inside the titular 1950s sitcom. The actress' modern sensibility wonderfully serves this hit comedy-drama. Director Gary Ross' ensemble cast also includes Tobey Maguire, Joan Allen, Jeff Daniels, and William H. Macy.
'Election' (1999)
As the fiercely ambitious class presidential candidate Tracy Flick, the actress — 23 years old at the time of its release — delivers an instantly iconic performance. She earned her first Golden Globe nomination for the popular black comedy, in addition to starring in hit Cruel Intentions that same year.
'American Psycho' (2000)
To be fair, Witherspoon doesn't have a very large role in this movie. Christian Bale stars as Patrick Bateman, an investment banker moonlighting as a serial killer. And Witherspoon plays his self-absorbed fiancée. But the movie deserves mention due to its significant fan base.
'Legally Blonde' (2001)
As Elle Woods, Witherspoon found herself leading her first mainstream hit. The movie landed the actress her second Golden Globe nomination. Moreover, it spawned a 2003 sequel, Legally Blonde 2: Red, White, and Blonde. Even now, the role remains one of Witherspoon's most popular.
'Sweet Home Alabama' (2002)
Critics didn't love this one, but audiences definitely did. Witherspoon plays a New York City socialite who returns to her hometown. Once there, she must choose between her big city life and the childhood sweetheart she left behind. The movie is also Witherspoon's biggest live-action box office hit.
'Walk the Line' (2005)
Witherspoon won an Academy Award for her work here as June Carter. This biopic stars Joaquin Phoenix as legendary musician Johnny Cash, and both he and Witherspoon do all their own singing. While the movie focuses on Johnny, Witherspoon's character is the undisputed heart of the movie.
'Mud' (2012)
It takes a long while for Witherspoon to show up in this coming-of-age drama. But her character, Juniper, is the crux of the entire story. As the love interest of Matthew McConaughey's title character, she brings her natural warmth to a heartwarming and vastly underrated movie worth seeking out.
'Wild' (2014)
Both Witherspoon and co-star Laura Dern earned Oscar nominations for their fearless performances in this movie. Based on Cheryl Strayed's 2012 memoir, the movie follows a woman (Witherspoon) struggling with addiction who sets off on a hiking journey through the Pacific Crest Trail.
Reese Witherspoon will return as Elle Woods in 'Legally Blonde 3'
Clearly, Witherspoon has proven time and again just how versatile she can be on screen. And from Legally Blonde 2 onward, she's continued to take more creative control of her projects. Seeing how she's become one of the most respected and successful actresses in the business, Witherspoon no longer has anything to prove.
That's exactly why her impending return to the Legally Blonde franchise is so interesting. We have our own theories about what Legally Blonde 3 may cover. But for now, fans of Witherspoon and Elle Woods, will have to wait for more details on what writers Mindy Kaling and Dan Goor have in mind. Regardless, Witherspoon fans are confident she'll rise to the occasion.