What Bob Saget, John Stamos, and Candace Cameron Bure Said About Lori Loughlin's Involvement in the College Admissions Scandal
The 56-year-old ex-Fuller House and When Calls the Heart actor Lori Loughlin was sentenced to two months in prison back in August, after pleading guilty to charges of conspiracy to commit wire and mail fraud.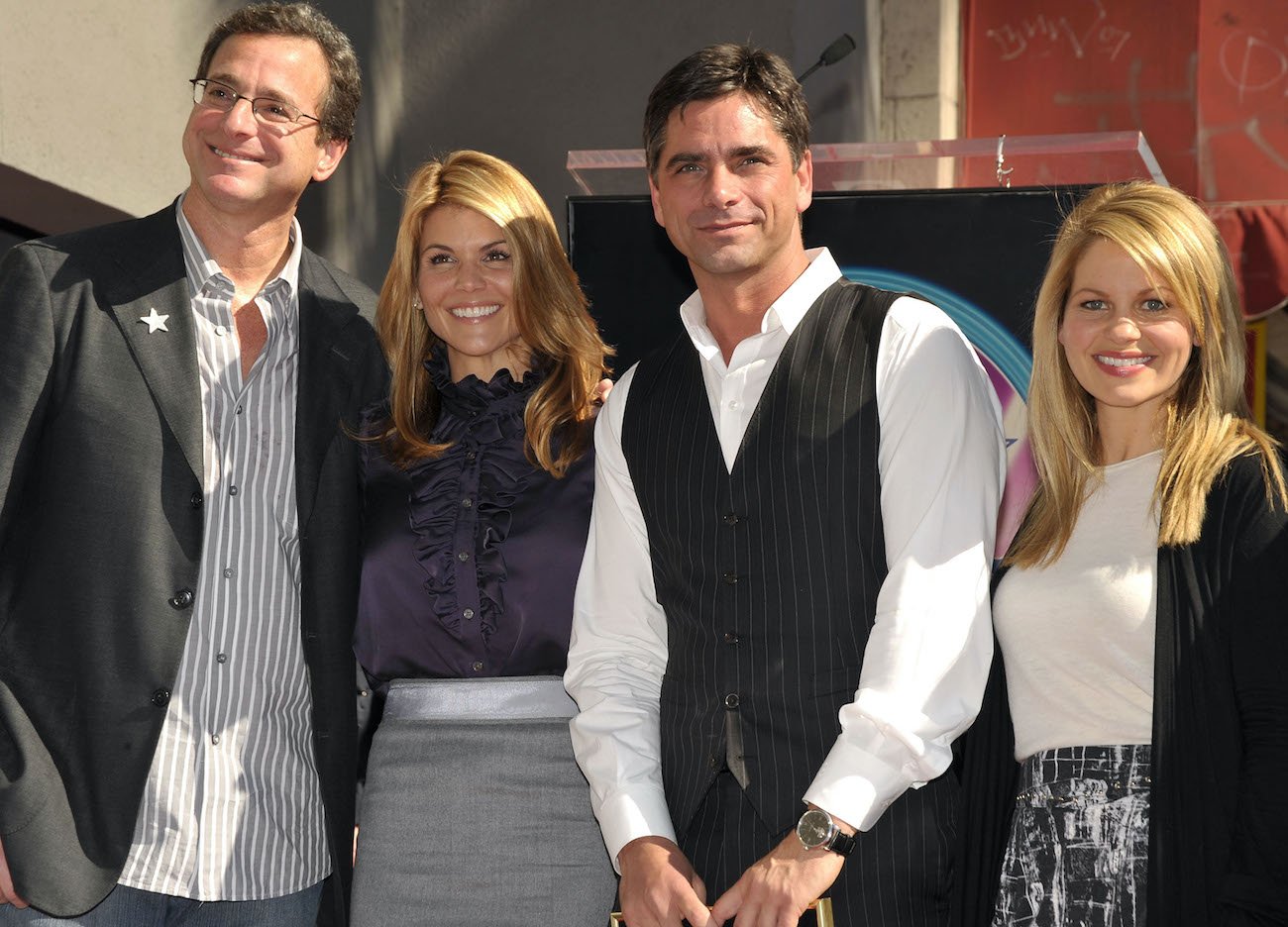 Loughlin was also fined $150,000 and will be required to commit 100 hours of community service. Her involvement in the college admissions scandal took the public by storm, with many pleading "Why Aunt Becky?!" across social media platforms.
Lori Loughlin is best known for playing Aunt Becky in Full House and Fuller House. Several of her co-stars have commented on her involvement in the scandal, while others have kept quite mum. Here's what some of her Full House co-stars had to say regarding her actions taken to unlawfully get her children into a top tier university. 
Bob Saget echoed Candace Cameron Bure's sentiments 
Following the accusations against Loughlin, TMZ approached Bob Saget and John Stamos leaving a restaurant in LA. HuffPost reported that Saget shared the following: 
"You know, I usually don't do interviews on the street, but, uh, you know, you love who you love in your life…I just love who I love…Candace [Cameron Bure] said it really good at the Kids' Choice Awards — you love who you love… I'm on the team of people that I love. Life's complicated. I don't like talking about it…"
Back at the Nickelodeon Kid's Choice Awards, Candance Cameron Bure seemed to stick up for her former co-host without forgiving the transgression or explicitly indicating that she was talking about Loughlin. She said:
"There's a lot of love. And a loving family sticks together no matter what. They stick together through the hard times. They stand by their side no matter how tough it gets"

Candace Cameron Bure | aq qtd. By HuffPost
'Full House' star John Stamos initially dodged the question, yet he later noted his confusion regarding the matter
While Bob Saget and Candace Cameron Bure took the time to express their love for those who have grown close to them in life, Stamos chose to keep his remarks very brief. When asked to comment on the matter, Stamos said:
"I will at some point ― I'm just not ready to talk about it."

Stamos | as qtd. By HuffPost 
Stamos later shared the following with GQ:
"I'll tell you one thing that has been strange is: Honestly I can't figure it out," he told the magazine. "It doesn't make sense. I talked to her the morning everything hit. I just can't process it still."
Stamos noted that he remains close to Loughlin, and that they still talk.