What Brad Pitt Spent 'the First Portion of the Fame Game Trying to Fight'
Today, Brad Pitt is well known for a variety of roles. From his earlier turns in Legends of the Fall and Meet Joe Black to the more recent Once Upon a Time in Hollywood, Pitt has been a constant in Tinseltown for over three decades. Pitt has been nominated for the Oscar six times, and he took home the coveted award twice: first in 2014 for 12 Years a Slave (Best Picture) and again in 2020 for his contribution as supporting actor in Once Upon a Time in Hollywood. He also boasts two Golden Globe awards.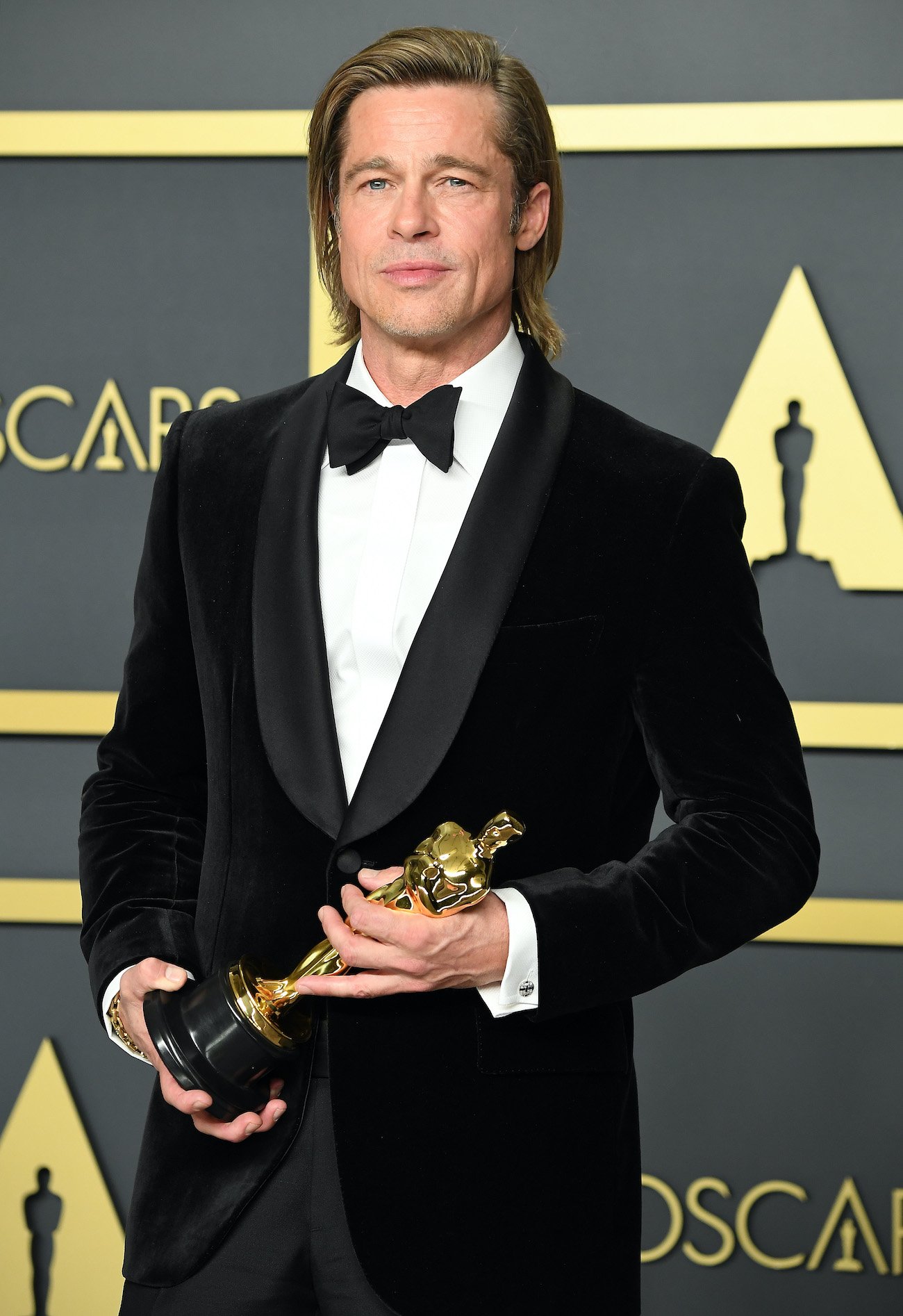 Though Pitt has proven his versatility on the screen, as he can shift between military men, spies, stunt doubles, and soft-spoken romancers, he wasn't always seen as the "everything man" he is today. One of the roles that put Pitt on the map was Thelma and Louise. He starred opposite Geena Davis and Susan Sarandon as the too-hot-too-handle young, blonde bimbo in the movie. He plays a young stud that cons Davis' character after pleasing her in the bedroom.
During an interview with Esquire a while back, and available for reading on the Brad Pitt Press archive, Pitt explained that he spent many years trying to shake a character association he built on-screen in less than 20 minutes. 
Brad Pitt talks about his early years in the biz 
Pitt starred in Thelma and Louise in 1991 — years before Fight Club, Interview with a Vampire, and Legends of the Fall hit the screen. As a result, he spent some time trying to fight the reputation he developed as a basic stud due to one major cinematic appearance. He noted:
I've disconnected from it, you see. I spent so much energy in the first portion of the fame game trying to fight that. It just became daunting and I missed the enjoyment of what was going on. I vowed not to do that any more…

Brad Pitt | posted by Brad Pitt Press
Over the years, Pitt learned to stop fighting his character from Thelma and Louise and focus on his craft; he learned to be present during each project, vowing to enjoy the work and forget the past. He wound up starring in several roles that proved he was much more than the hot guy. 
Brad Pitt's most notable performances
Pitt has since gone on to star in many critically-acclaimed and Oscar-nominated films. Pitt was nominated for Money Ball, The Curious Case of Benjamin Button, and Twelve Monkeys before winning the award for his performance in Tarantino's recent film.
Though he may still be one of Hollywood's most eligible bachelors — yet again — that doesn't mean he hasn't honed his craft. He is much more than a cute face, and he boasts the portfolio to prove it.