What Else Is Daniel Davis Known For Outside His Turn as Niles in 'The Nanny?'
Daniel Davis is arguably best known for portraying the butler, Niles, in the hit '90s sitcom The Nanny. He played the quick-talking, wise-cracking butler who happened to boast a combative relationship with his boss's business partner, C.C. Babcock. The two went on to develop a romantic relationship later in the TV series. Yet, what has Davis done outside The Nanny, and what has he been up to since the finale aired in 1999?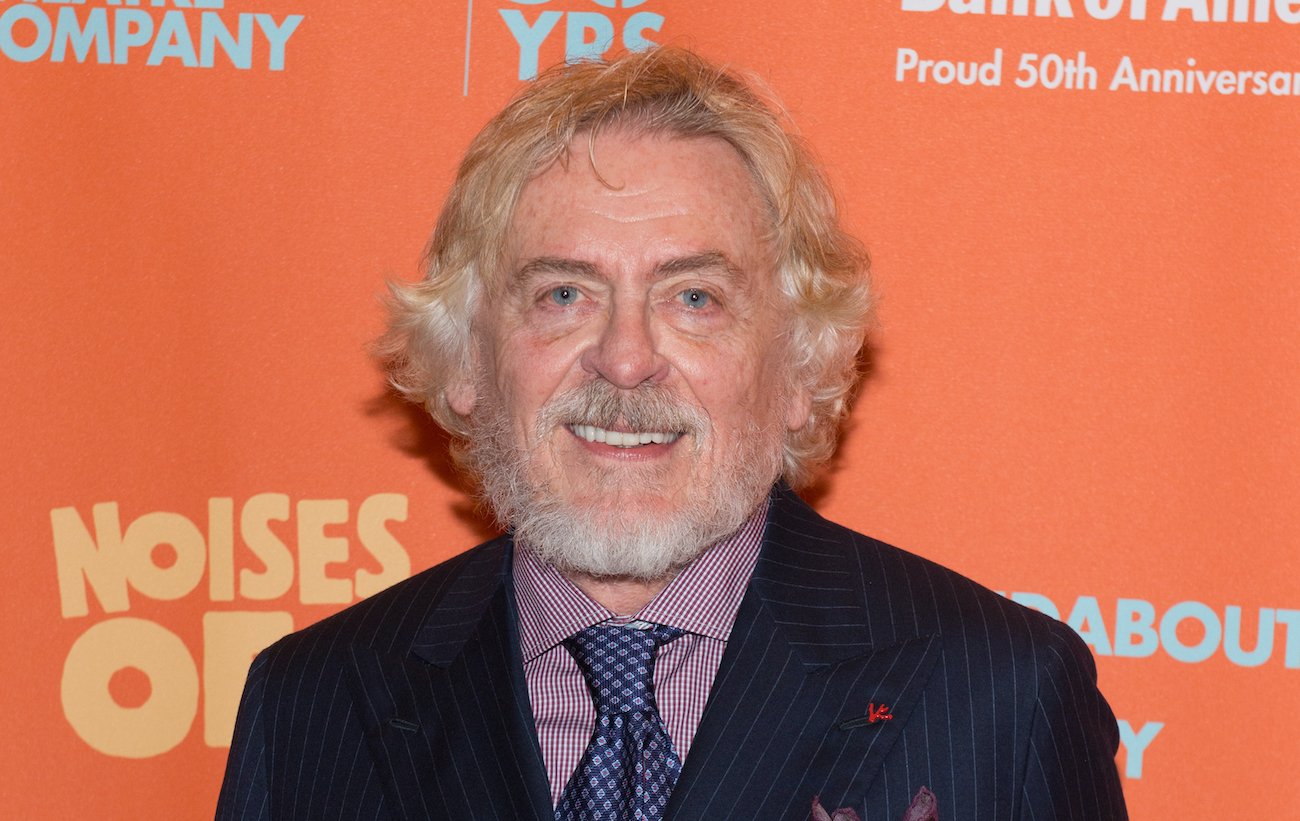 Before 'The Nanny,' Davis starred in the short-lived soap opera 'Texas'
Davis got his big break starring opposite Beverlee McKinsey as Eliot Carrington — a presumed-dead character in Texas, the spinoff off Another World. Texas only ran for two seasons (from 1980 to 1981). Though the show wasn't on the air for very long, Davis boasted quite the sizable role, so it proved enough to get his foot in the door in Tinseltown. 
Following Texas, Davis appeared in various other TV shows — often in an episode or two — including The A-Team, Cagney & Lacey, Remington Steel, Cheers, and more. After a handful of one-off appearances in various sitcoms and serial dramas — and the occasional TV movie — Davis landed a leading role in The Nanny. The Nanny ran from 1993 to 1999, during which Davis appeared in some other productions. 
Davis starred in 1997's Remember WENN, 1996's Aaahh!!! Real Monsters, 1996's Adventures From the Book of Virtues, and more. Yet, most of his time was dedicated to the global phenomenon that was The Nanny. 
What has Daniel Davis been up to since 'The Nanny' ended? 
The Nanny went off the air in 1999, and since then Davis has kept somewhat busy with various lesser-known roles. He appeared in the short-lived 2000 TV series The Practice as Judge Barton Wolfe, starred in 2006's The Prestige as judge, played Jacob Skolimski in a 2015 episode of Gotham, appeared in The Blacklist in 2017, Roses Are Blind in 2018, The Good Wife in 2019, and more. 
Davis has also appeared on the stage — taking on King Lear at the Shakespeare Theatre of New Jersey under Bonnie J. Monte's direction in 2008. Davis is an established theatre actor who has appeared in various Broadway and Off-Broadway productions, including, The Tragedy of Richard III, Amadeus, Wrong Mountain, and more. 
He recently starred in the 2016 Broadway revival of Noises Off as Selsdon Mowbray. Though appearing on TV frequently, over the last two decades, Davis has been widely recognized for his stage work.