What Happened to Joshua Plath? Kim and Barry's Son Died in a Tragic Accident
What happened to Joshua Plath? Kim and Barry's youngest child was killed in a tragic car accident.
TLC has long carried reality television shows that shed light on individuals and families from atypical backgrounds or who have chosen a different lifestyle than most. One of their newest shows, Welcome to Plathville, has quickly become popular in its first three seasons on the air, and many are curious about the background of this family. Specifically, fans want to know: What happened to Joshua Plath? Keep reading to learn more about how the tragedy of his death has had lasting impacts on the family. 
'Welcome to Plathville' doesn't include every member of the Plath family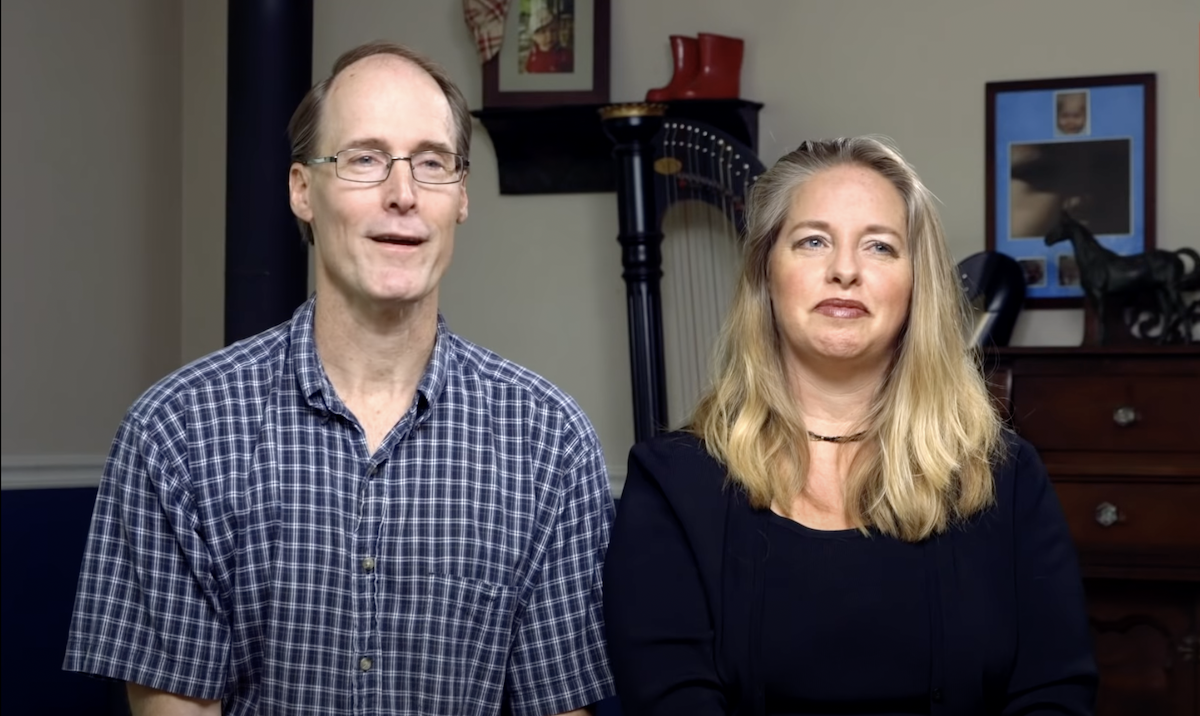 Welcome to Plathville follows a family of 11 living in rural Georgia on their own farm with limited technology and a less-than-traditional education. While filming the show, it is revealed that some of the children in the family have never heard of notable figures like Tom Brady or Spider-Man, and they have never even tasted a soda before. 
According to Us Weekly, a major rift began in the family when the oldest son, Ethan, got married to Olivia, who has struggled with the lifestyle her in-laws have chosen. Barry and Kim's disapproval of Olivia and Ethan's more mainstream lifestyle — and refusal to allow their younger children to be influenced by Olivia and Ethan — has caused the young couple to distance themselves from the Plath parents.
Barry and Kim work as a transportation planner and naturopathic doctor respectively, and their second oldest child, Hosanna Plath, has decided not to be on the show. The other kids are: Micah, Moriah, Lydia, Isaac, Amber, Cassia, and Mercy — although the couple did have another child, a son, who died tragically in 2008. 
What happened to Joshua Plath?
As the Plaths recounted on their TLC series, Kim was working on moving trees with the family vehicle, a Suburban. when the accident happened. "I looked for our 17-month-old Joshua, saw that he was away from the vehicle, then pulled forward to get the next tree. In a panic, I realized what had happened," Kim explained. "I ran over our Joshua. [I] lived the next hour nonstop in my brain for the next 8 months."
In season 2 of the show, Kim gave three of her daughters more details about his death than ever before. Kim still deals with the guilt of what happened that day, stating, "I probably am my biggest accuser and that was a battle that I dealt [with] the first year that he died. I was pretty much just shut down."
The death of a child would be hard on anybody or any marriage, but Kim has spoken highly of how Barry handled the situation, never making her feel guilty or worse than she already did. The pair relied heavily on their faith, and Kim wrote, "God has been so faithful to our family for getting us through such a horrific event. He has indeed fully restored our joy. And we are forever grateful."
Joshua's death has had lasting effects on the family
Although it has been well over a decade since Joshua's death, his absence is still felt every day in the Plath household. The List reports that Barry and Kim visited his grave and came to the conclusion that they should be celebrating the time they did have with Joshua instead of focusing on his tragic death. 
The family has undergone many changes recently, including limited contact from their oldest son, two of the other siblings, Micah and Moriah, moving out to be on their own, and more. As a result of these changes, the Plath parents have discussed that it's time to move on from the sadness.
Several of their children weren't even born yet when the accident occurred, though they have still undoubtedly felt the effects of his absence on their parents.