What Happened to Rupert Grint Between 'Harry Potter' and 'Servant?'
Rupert Grint is best known for playing Ron Weasley in the Harry Potter series from 2001 to 2011. The decade-long saga catalyzed the actor's career and turned Grint into a household name. Detaching Grint from Weasley is no easy feat as the actor has grown intimately connected to the loyal but quite emotionally volatile best friend to Harry Potter. Today, Rupert Grint stars in M. Night Shyamalan's Servant.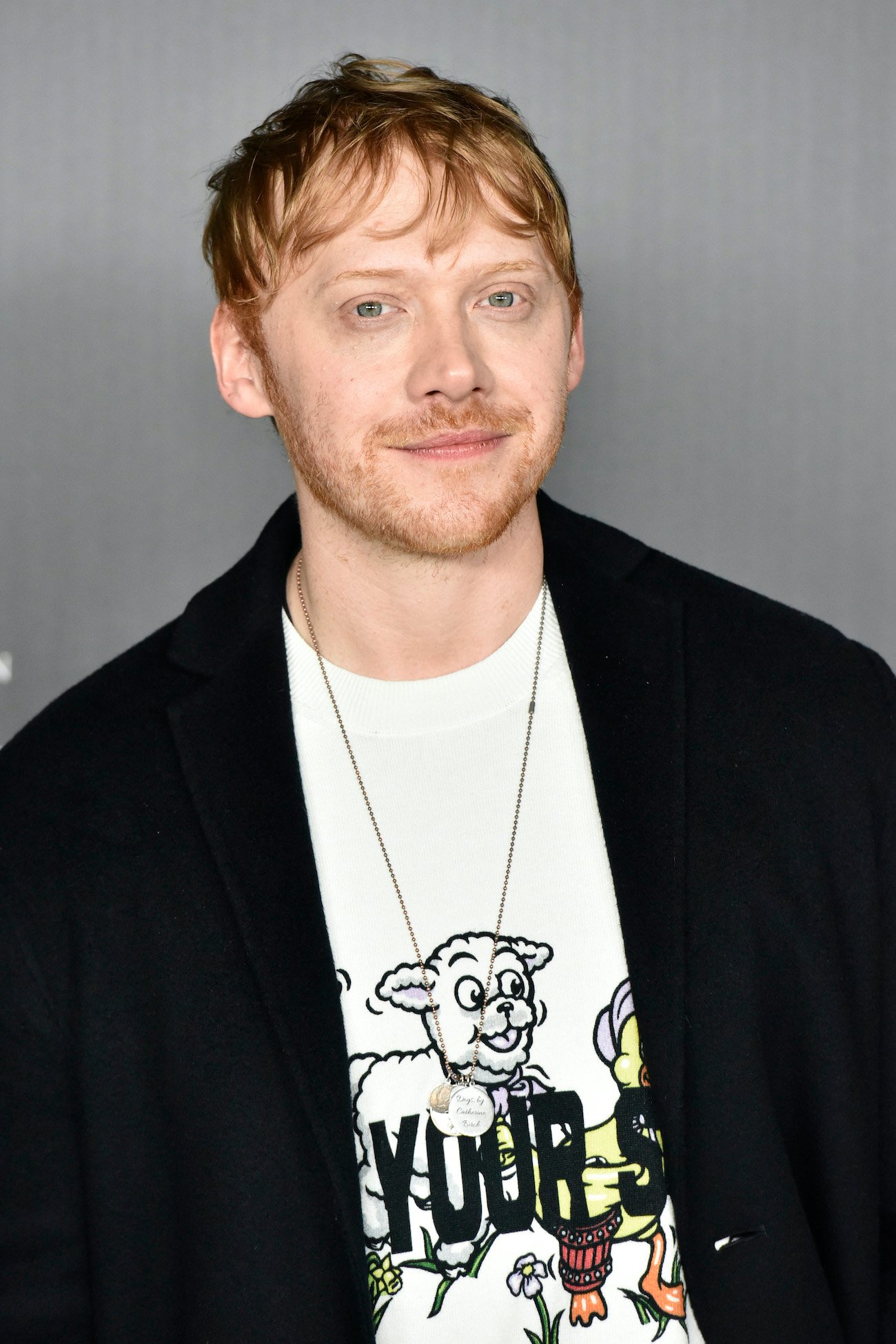 Servant, available for streaming on Apple TV+, is currently in its second season. The show stars Lauren Ambrose, Toby Kebbell, Nell Tiger Free, and more in a psychological suspense thriller. Yet, where was Grint between the two productions? Did he continue acting?
The Harry Potter star played an unwell Ed Sheeran fan in a music video shortly after 'Deathly Hallows' premiered 
The fact that many confuse pop musician Ed Sheeran and Rupert Grint does not escape the two stars from different worlds. And, in 2012, Grint played an obsessive Ed Sheeran fan in the music video for "Lego House."
RELATED: Why Netflix and Disney Have to Take Apple TV+ Seriously
Related post url: 
The music video opens with Ed Sheeran singing, yet Rupert Grint is the one walking down the street and mouthing the lyrics. At first, it seems like a small gag — Grint stepping in for Sheeran visually to play up the joke.
About mid-way through the music video, it becomes clear that Grint is an obsessed fan, placing pictures of Sheeran on his walls, and attempting to step in for the singer at his concert (before guards escort him away). 
Rupert Grint appeared in a handful of underwhelming movies, a few TV shows, and two stage productions before 'Servant'
Grint had little success in the cinematic department following Harry Potter, and several of his on-screen performances went unnoticed. He starred in Charlie Countryman, voiced a character in Postman Pat: The Movie, starred in Instruments of Darkness, and more. Yet, several of his on-screen appearances failed to reach large audiences and opened to subpar critical reviews. 
Grint also appeared in a couple of TV shows, including Urban Myths, Tracey Ullman's Show, Snatch, and The ABC Murders. He starred in the short-lived BBC comedy Sick Note.
Servant is arguably the actor's most-recognized performance over the last 8-9 years, as he sort of slipped from the public eye around 2012. However, he never left showbiz. He also starred in stage productions of Mojo and It's Only a Play, which debuted in 2013 and 2014 respectively. Here's to hoping Grint makes his way back to the silver screen soon in an award-worthy performance, as he has managed to completely shake Ron Weasley with his slightly uppity, arrogant, and brazen character in Servant.