What Henry Cavill Thinks Millie Bobby Brown Is 'Extraordinarily Good At' in 'Enola Holmes'
Henry Cavill explains what Millie Bobby Brown is 'extraordinarily good at' as the main character in the Netflix original 'Enola Holmes.'
The Netflix original movie Enola Holmes follows the younger sister to the celebrated world-class detective Sherlock Holmes. When Enola Holmes' mother goes missing, she must use her sleuthing skills — as well as an assortment of talents acquired via an unorthodox upbringing — to outsmart her elder brother, find her mother, and assist a runaway Lord.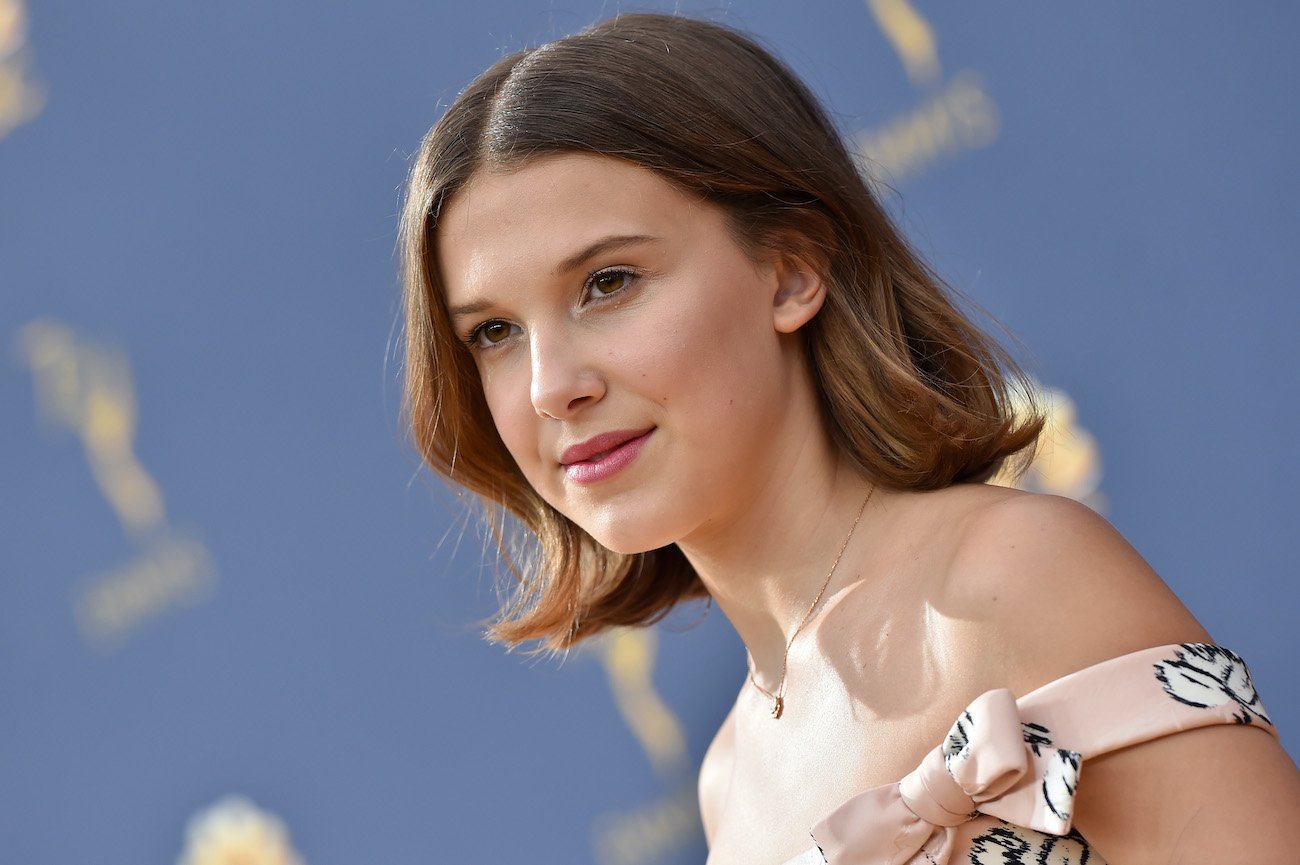 The movie features Stranger Things star Millie Bobby Brown as Enola Holmes, Henry Cavill as the well-known Sherlock, Sam Claflin as Mycroft Holmes, and Helena Bonham Carter as mother Eudoria Holmes. The movie offers a star-studded cast and gives Millie Bobby Brown a character worth sinking her teeth into. 
During an interview with the Netflix Film Club, Millie Bobby Brown, Henry Cavill, and Sam Claflin sat down to discuss the upcoming film, and Cavill took the time to pay some compliments to his young co-star, Millie Bobby Brown. 
Henry Cavill on Millie Bobby Brown and breaking the fourth wall in 'Enola Holmes'  
In Enola Holmes, Millie Bobby Brown breaks the fourth wall – speaking to the audience as events unfold around her. It's not easy to command the audience and carry a scene that breaks the fourth wall. Yet, Cavill noted what makes Brown perfect for the task. 
I think with breaking the fourth wall, it's a very tricky thing to do…unless the person who is doing it is very charismatic. Millie is very charismatic. She's extraordinarily good at it, and I think everyone's in for a treat.

Henry Cavill Netflix Film Club
Cavill explains that Brown brings the charisma needed to effectively break the fourth wall. Her character is conceived with a lot of spunk and fervor; she's clever and quick-witted. She's excited by the idea of life, and Brown's ability to carry such moments is inspiring. 
What Millie Bobby Brown was interested in when Enola Holmes broke the fourth wall 
While Cavill was fascinated with Brown's acting chops while breaking the fourth wall, Brown's attention was a bit split (for good reason). Brown explained that she and director, Harry Bradbeer, had lengthy discussions about breaking the fourth wall, and what it meant for the character and her environment.
Harry [Bradbeer] and I spoke a lot about, when I look at the camera, what are the other characters going to do. The world is still going on around her, so I was actually always really interested to see what other people would do while I was doing that…It's not as straightforward as it seems. 

Millie Bobby Brown Netflix Film Club
To see Brown break the fourth wall and interact with her on-screen elder brother, Henry Cavill, be sure to stream Enola Holmes come September 23.