'What If…?': Marvel Releases Posters That Confirm an Upcoming Zombie Episode
Marvel Studios posted pictures of posters for a new 'What If...?' episode on their Twitter account that confirm it will include zombies.
Marvel Studios has been able to generate multiple surprises for its audiences regarding the plots of films and television shows. But, we have to say, we did not think that zombies would come to the Marvel Cinematic Universe.
With the premise of Marvel's newest Disney+ show, What If…?, though, anything could happen in this expansive universe.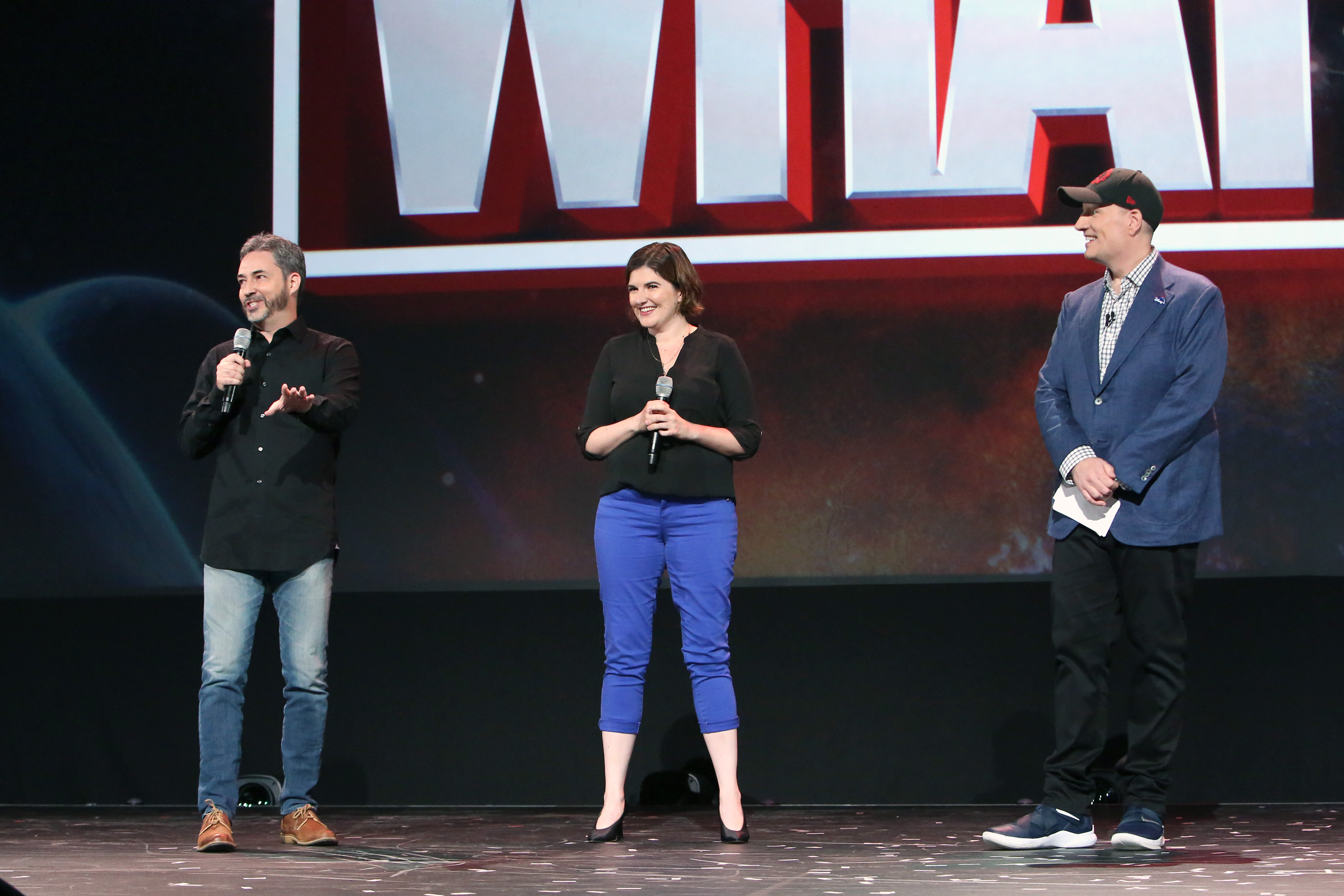 Marvel Comics has a history of zombies
For fans of the MCU who haven't read the comics, the concept of zombies in this world might seem a bit strange. But Marvel actually did put out a series of comics called Marvel Zombies from Dec. 2005 to April 2006.
Marvel Zombies was a five-part limited series written by the creator of The Walking Dead, Robert Kirkman. Sean Phillips did the art of the comic book series, and Arthur Suydam created the covers. The story is set in an alternate universe, like the episodes of What If…? are, where the superheroes of the world become zombies. Per usual with zombie storylines, Earth's heroes were infected with a virus that made them crave human flesh. The virus was brought to Earth by the Sentry from a different universe. The multiverse is always in play.
One detail that set Marvel Zombies apart from other zombie stories, though, was that the zombie superheroes retained their mind function and personalities. They were in control of their actions, but they were also consumed by the "Hunger" for human flesh.
Marvel Zombies proved to be a popular series among fans, causing Marvel to publish spinoffs and continuations of the story.
What should fans expect in the zombie episode?
Though What If..? will most likely pull material from Marvel Zombies in its new episode, there's no doubt that they'll put their own MCU spin on it.
In Marvel Studios' posters for the episode, one shows Steve Rogers as a zombie and the other shows Clint Barton as a flesh-eating being. These images mean that fans can probably look forward to seeing these two characters playing a part in the episode. And if they are included in the fun, fans could probably expect to see other Avengers, including Iron Man and the Hulk. A zombie version of the Hulk might not be the greatest idea for the safety of the world, though.
When and where this episode takes place in the Marvel world is unknown. However, fans will not have to wait very long to find out just what happens in the zombie episode of Marvel's What If…?
When will Marvel's zombie episode of 'What If…?' air?
According to ComicBook.com, fans can expect to see the zombies of Captain America, Hawkeye, and more in episode 5 of What If…? airing on Sept. 8. The zombie apocalypse is coming to the MCU soon, folks.
Previous episodes of What If…? include a Captain Carter hour where Peggy Carter took the super-soldier serum instead of Steve Rogers, a world where T'Challa became Star-Lord, a serial killer episode, and a dark Doctor Strange outing.
What If…? airs Wednesdays on Disney+.