What Is Eminem's Net Worth in 2022, and What Is He Doing Now?
Though some people are still talking about Eminem's surprise 2020 Oscars performance, the longtime rapper recently reappeared for a memorable Super Bowl halftime show. The Grammy winner's public reemergence has people wondering what he's been up to and if he's still one of the world's wealthiest rappers. So, what is Eminem doing now, and what is his net worth in 2022?
His 2020 Oscars performance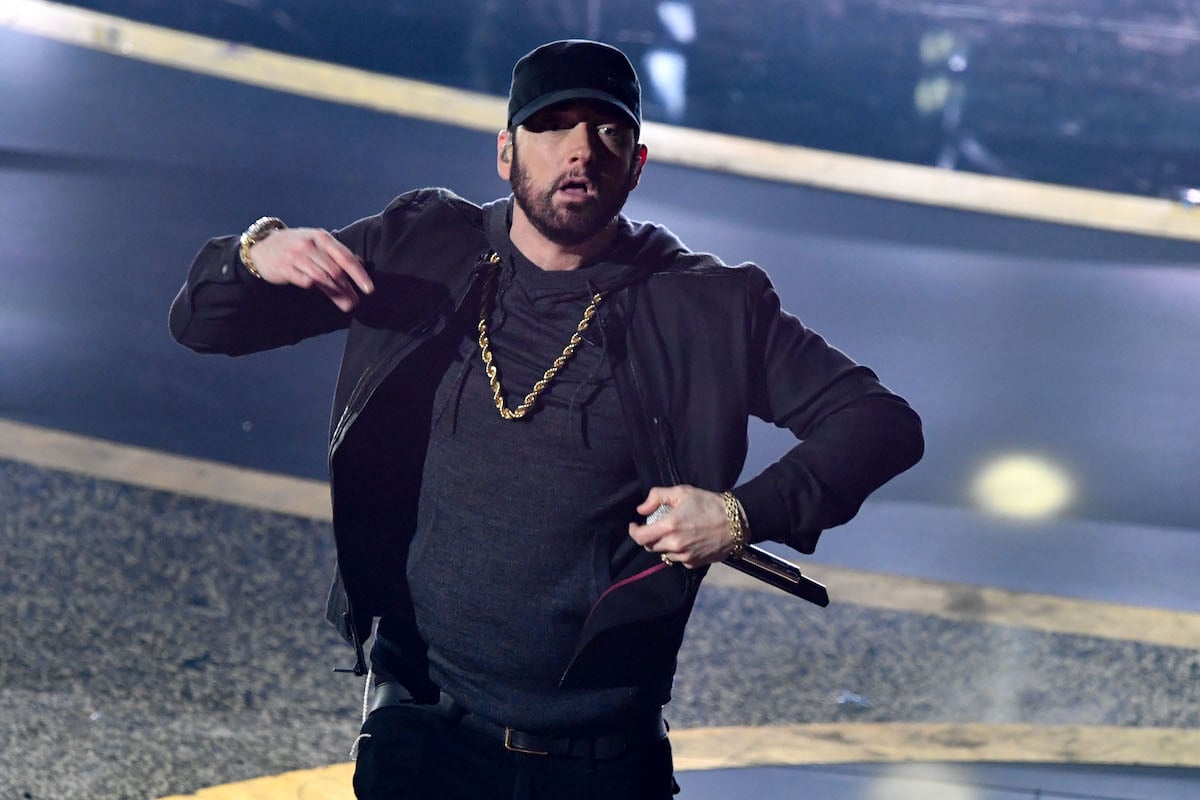 Eminem won an Academy Award for his 2002 hit "Lose Yourself" but skipped the ceremony that year. In 2020, after a segment looking back at the Best Original Song winners, Eminem came out and surprised the Oscars audience by performing the song from the 8 Mile soundtrack.
The show's producers wanted to showcase the impact of music throughout the years, so they asked Eminem to perform.
"We reached out to see if that was something he might want to be involved in. He said yes," Oscars co-producer Lynette Howell Taylor told People. 
"We've been holding onto it for a while," she added. "It was nice that we surprised people — we don't usually get to surprise anybody in this day and age!"
Eminem also documented the event on Instagram.
"Look, if you had another shot, another opportunity … Thanks for having me @theacademy," he wrote under a clip of Barbra Streisand announcing his 2003 win. "Sorry it took me 18 years to get here."
Eminem's career
Marshall Mathers, better known by his stage name, Eminem, began his career as a member of New Jacks in 1988. But then, he came up with his Slim Shady persona and released Infinite in 1996. His first solo EP, 1997's Slim Shady EP, included the hit track "My Name Is."
The rapper's career skyrocketed in the early 2000s when he released The Marshall Mathers LP. It included hits "The Real Slim Shady," "The Way I am," and "Stan."
He went on to release The Eminem Show and Encore before his breakout performance in the movie 8 Mile.
Where is Eminem now?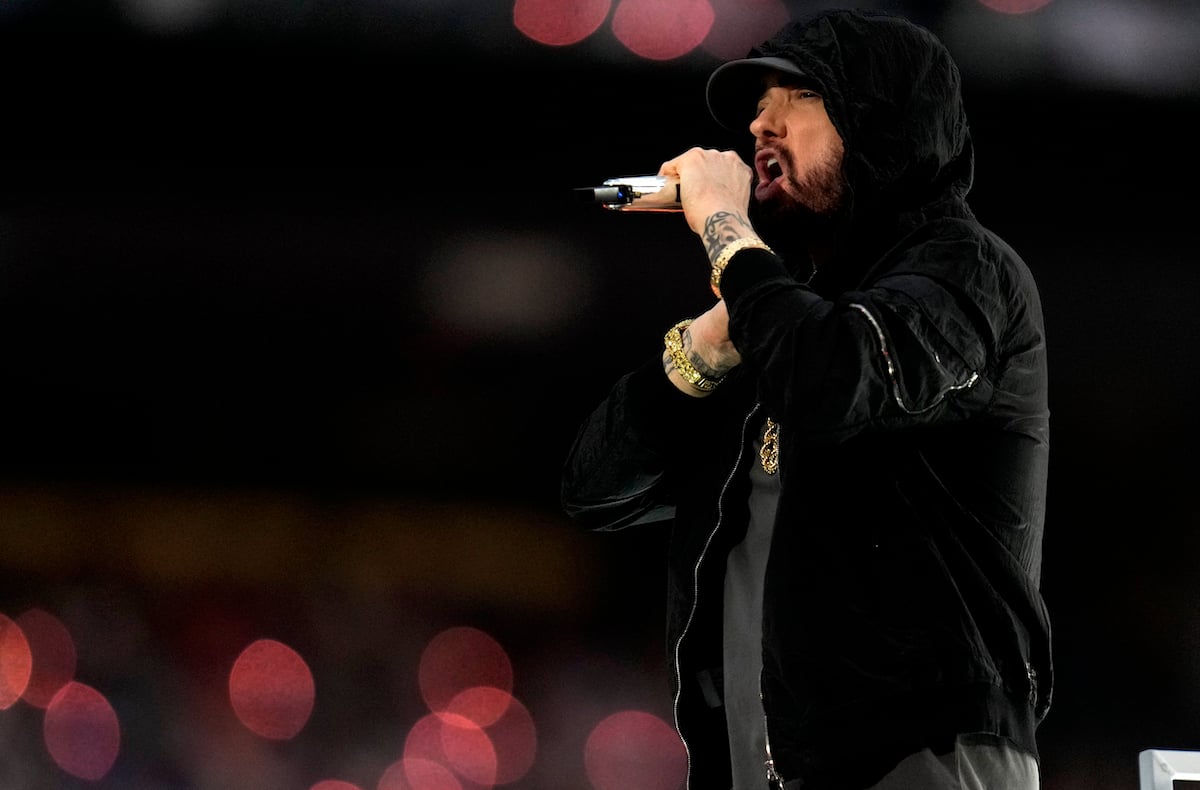 Although the early 2000s were Eminem's heyday, the now-49-year-old rapper remains active. He has released several albums in the past decade, including 2013's The Marshall Mathers LP 2, 2017's Revival, 2018's Kamikaze, and 2020's Music to Be Murdered By. His latest single is the 2022 Dr. Dre collaboration, "Gospel."
In addition, Eminem recently gave an electrifying performance of "Lose Yourself" during the 2022 Super Bowl halftime show. He ended the song by taking a knee while bowing his head, an apparent nod to former NFL quarterback Colin Kaepernick's silent protests of the National Anthem. Other music artists who took the stage during the '90s-inspired concert were Dr. Dre, Snoop Dogg, Mary J. Blige, Kendrick Lamar, and 50 Cent.
What is Eminem's net worth?
Having sold over 200 million albums and won more than a dozen Grammy Awards, Eminem has become one of the most successful rappers in history. He is also one of the world's richest rappers. Eminem's net worth in 2022 is an estimated $230 million.
Slim Shady's controversy
Before appearing at the 2020 Oscars, Eminem made headlines for releasing "Unaccomodating." In the song, he raps from the perspective of the bomber who killed 22 people at Ariana Grande's concert in Manchester, England. The song is on the rapper's 11th album, grimly titled Music to Be Murdered By.
The song sparked so much outrage that even Andy Burnham, the mayor of Manchester, gave a statement:
"This is unnecessarily hurtful and deeply disrespectful to the families and all those affected," Burnham said, according to the BBC.
Despite his insensitive lyrics, Eminem partnered with the British Red Cross to raise more than $2 million for victims of the tragedy, The New York Times reported.
RELATED: Eminem Regretted 'Cleanin' Out My Closet' So Much That He Wrote a 4-Minute Plea for Forgiveness to His Mom