What Is Former Supermodel Stephanie Seymour Doing Now?
Stephanie Seymour is an iconic model, who rose to fame in the '80s for her modeling career. Seymour was a top supermodel all throughout the '80s and '90s, working with most of the top photographers and fashion brands in the world. Still, there's a lot more to Seymour than meets the eye, and she's had a hand in many major pop culture moments — including dating big-name rockstars. These days, Seymour might live a more subdued life, but she's still as stunning as ever. 
How did Stephanie Seymour become famous?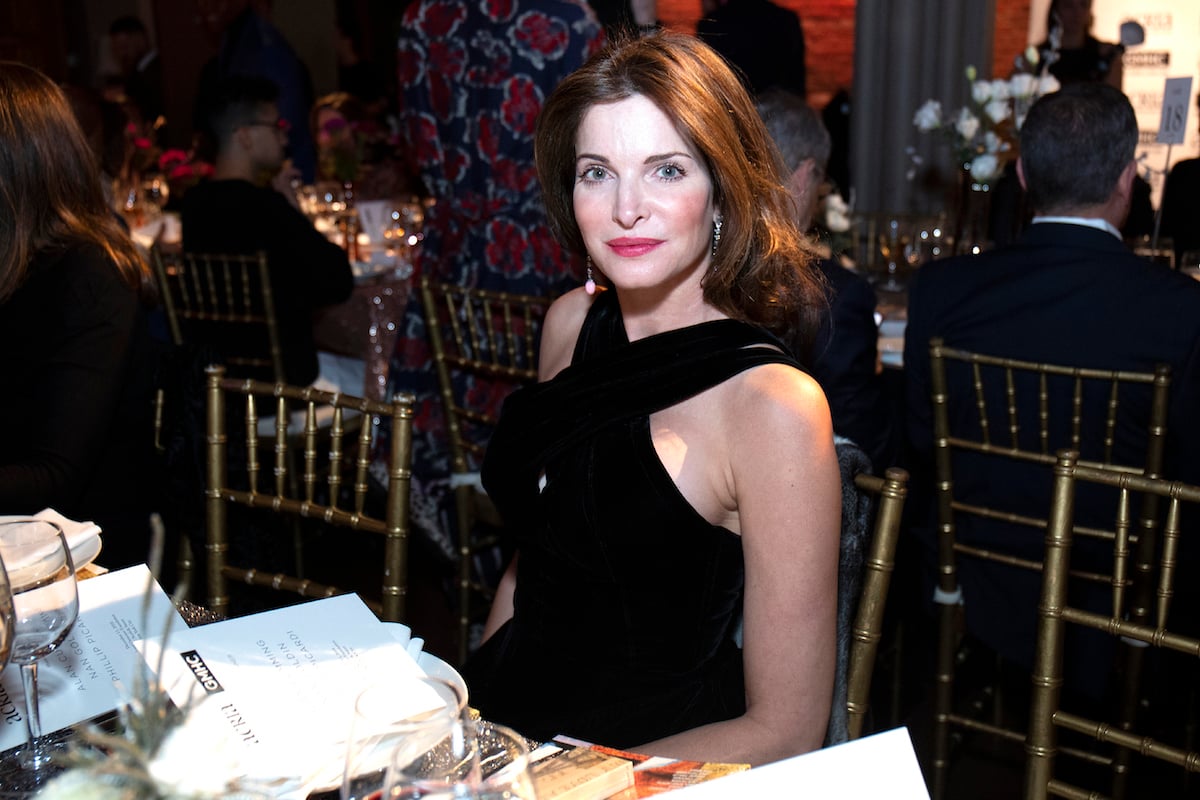 Seymour was born in California in 1968. Raised by a father who worked in real estate and a mother who had a job as a hairstylist, Seymour began modeling when she was just a teenager.
When she was only 15 years old, she was a finalist at the Elite Model Management Look of the Year modeling contest. By 1986, Seymour had risen to prominence as a top model, and by the late '80s, fans all over the world had started to recognize her.
A few of Seymour's high-profile gigs in the early days of her career included modeling for Sports Illustrated Swimsuit Issue and for the relatively new Victoria's Secret catalogues. Critics praised Seymour's seemingly flawless features and effortless sense of style, and along with fellow supermodels Cindy Crawford, Claudia Schiffer, Naomi Campbell, and Linda Evangelista, Seymour did a lot to define the pop culture scene of the nineties. 
What is Stephanie Seymour best known for?
Seymour wasn't content to just stick with modeling, in spite of her outrageous success. In the mid-'90s, she briefly flirted with acting, appearing in the video game Hell: A Cyberpunk Thriller as an explosives expert.
Over the years, she has appeared in several other acting roles, including in the 2000 film Pollock and as Sara Lindstrom in a 2002 episode of Law & Order: Criminal Intent. 
In addition to her work as a Victoria's Secret model, Seymour made headlines in the late '80s and early '90s for her relationships with high-profile rock stars.
From 1989 until 1990, Seymour dated guitarist Tommy Andrews. The two had a son together in 1990 named Dylan Thomas Andrews, but ultimately split not long after his birth.
In 1991, Seymour started dating Axl Rose of Guns N' Roses fame. Their turbulent romance made headlines on numerous occasions, with Seymour appearing in several of the band's music videos, including "November Rain." 
What is Stephanie Seymour doing now?
These days, Seymour is as stunning as ever, although she no longer rocks the runways. Instead, Seymour focuses on her business ventures, including co-founding a lingerie line and working as a spokeswoman for skincare brands such as Estee Lauder. She does occasionally take on modeling gigs for various brands that she believes in, although she isn't often seen in racy lingerie in public anymore.
Sadly, Seymour has experienced her fair share of tragedy, losing her son, Harry Brant, whom she shared with her husband Peter Brant, in January 2021. Reportedly, Harry Brant, who had followed his mother in the fashion world, died from a drug overdose and was only days away from entering rehab at the time of his passing. 
Seymour's legacy will live on in the fashion world, with fans remembering her for her high-profile romances and for her incredible good looks.