What Is French Montana's Real Name? Plus How He Created His Rap Moniker
Learn how rapper French Montana got his stage name.
For many pop culture fans, the name French Montana is one that is synonymous with certain reality TV stars — but for those who carefully follow rap music, French is much more than a featured presence on shows like Keeping Up with the Kardashians. The rapper, who has been a staple in the music industry since 2010, has released several popular songs and has collaborated with many top-performing artists. These days, he is still earning new fans, and many of those followers are learning about his history (and his real name) for the first time. 
How did French Montana get his stage name?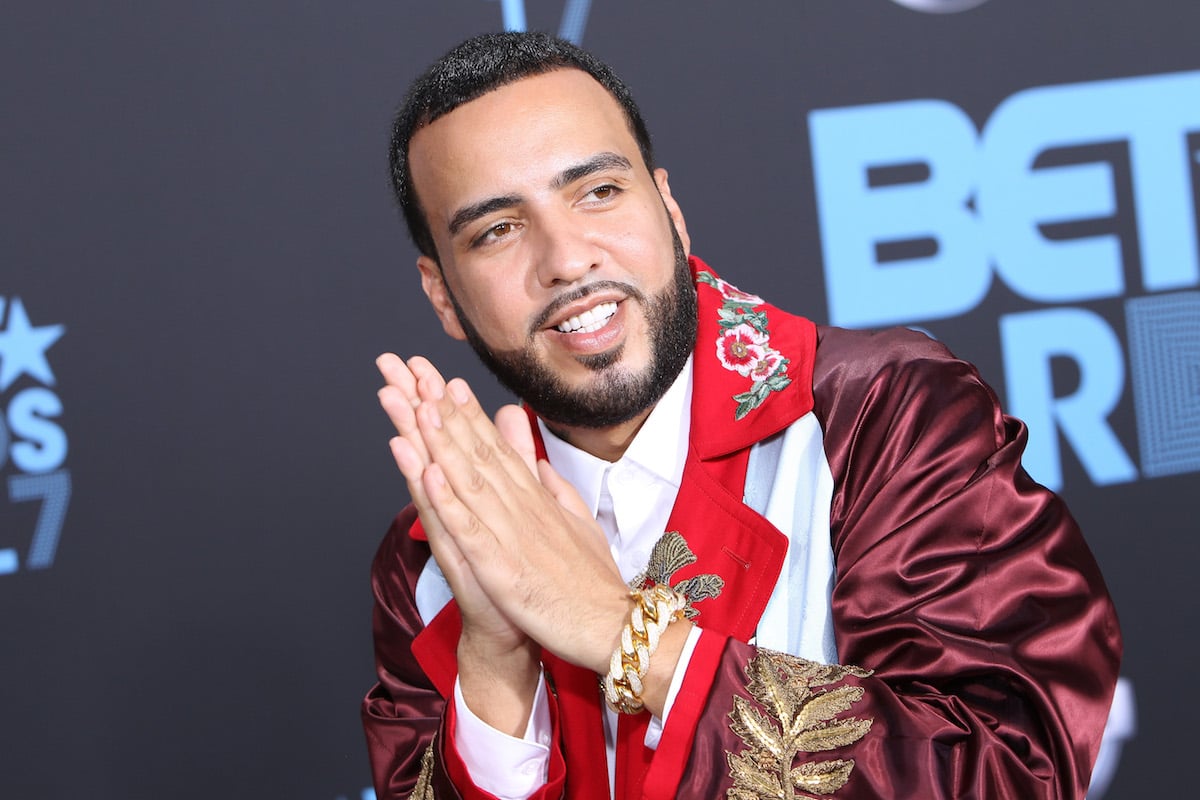 French Montana was born Karim Kharbouch in Morocco, in 1984. Raised in privileged circumstances, with a wealthy family, young Kharbouch had many interests, including a deep love for soccer and basketball. In spite of his passion for athletics, he felt himself drawn to the music industry, in particular, rap music. By the mid-90s, he and his family relocated to New York, settling in the Bronx and learning English.
In 2002, Kharbouch embarked on a career as a battle rapper. It was around this time that he chose his stage name. As reported by Billboard, he decided on the name French Montana. "France had tried to take over Morocco, not in my time obviously, but there are still influences there from the French culture. So when I came over here [U.S.], the name French just kind of stuck with me," the rapper revealed in 2009. "Then the Montana thing I just picked it up. There's the whole cocaine connotation from the name of my DVD series with Tony Montana, plus I kind of bare a resemblance in the skin tone."
What is French Montana best known for?
Throughout the early 2000s, he developed his reputation as a rapper, writing and releasing songs. In 2010, he had his first big breakthrough with the song "Choppa Choppa Down," and three years later, he released his debut album, Excuse My French. It was around this time that many pop culture fans started to learn about French Montana — and in early 2014, when he had a whirlwind romance with reality star Khloe Kardashian, it only helped to cement his status as a star on the rise.
French Montana has been involved in several controversies over the course of his career and has been embroiled in multiple social media feuds. Through it all, however, he has continued to work hard on his music, releasing the album Jungle Rules in 2017 and Montana in 2019. He has also appeared in several TV shows, including Hip Hop Squares, America's Next Top Model, NCIS: New Orleans, and Love & Hip Hop: New York. 
French Montana isn't the only rapper to carefully craft his image
As French Montana discussed in his 2009 interview, he carefully chose his stage name in order to present the image that he envisioned for himself. However, he's far from the only musician to select a stage name that not only shapes a certain identity but creates a powerful new image. As reported by Billboard, Wiz Khalifa, born Cameron Jibril Thomaz, chose the name Wisdom for himself when he started rapping. His uncle later added the name Khalifa, which means "successor." 
Similarly, Snoop Dogg, one of the world's most renowned rappers, chose his stage name because of a childhood nickname given to him by his mother. Additionally, his laid-back persona made the young performer decide to stick with the nickname – and not long after, he became a worldwide superstar.