What is Miranda Lambert's Most Popular Song?
Miranda Lambert is one of the top country music stars in the world. Over the past ten years, she has built a career that is easily ranked among the best in the industry, and she shows no signs of slowing down.
Lambert is constantly writing and recording new music, and her catalog of songs features many different hits. However, there are a few songs that rank among Lambert's best and are widely praised by critics and fans.
Keep reading to learn how Miranda Lambert got started in music, how she became famous, and what her most popular song is considered to be.
How did Miranda Lambert get started in music?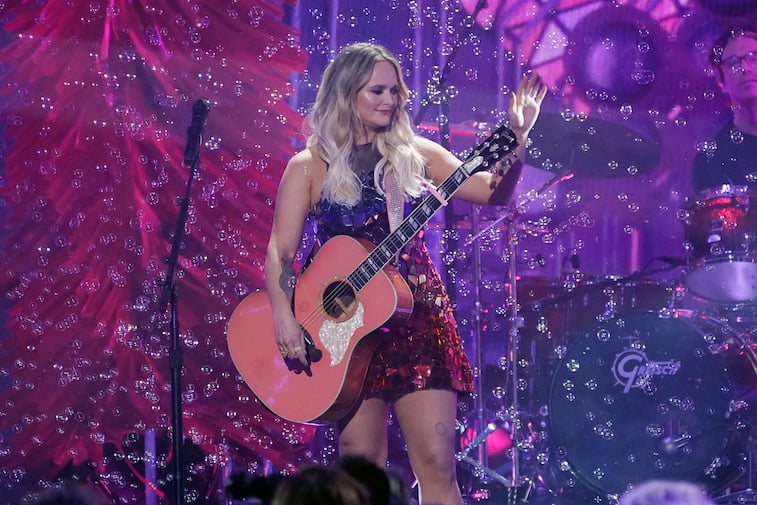 Miranda Lambert was born in 1983 in Longview, Texas. As a young woman, Lambert felt drawn to the world of singing and songwriting and began writing tunes that reflected her own life experiences. In high school, Lambert began performing at local venues around town, earning a reputation as both an excellent singer and performer.
In the early 2000s, Lambert continued to perform and tour around Texas, opening for various bigger acts such as Kevin Fowler and Jack Ingram.
In 2003, Lambert auditioned for the competition show Nashville Star. Although Lambert did not win, she received enough recognition during her time on the show to get signed to a record label.
Her star continued to rise, especially after the release of her debut album in 2004, Kerosene. After that, there was no place to go but up for Lambert, and she released a succession of hugely popular songs, including "Gunpowder and Lead," "Kerosene," "White Liar," and "Dead Flowers."
These days, she is known as not only a top musician, but a businesswoman as well, and has curated a specialty line of boots and shoes.
Miranda Lambert has been honored by the industry
Over the years, Miranda Lambert has been honored by the music industry and her peers a number of times. She has received eighteen Grammy nominations and has won two.
In addition, she has won multiple awards from the Country Music Association and has scored a bundle of ACM Awards. She is one of the most decorated artists in country music history and her horde of passionate fans are eager to support her in everything that she does.
Lambert's personal life has often been a subject of controversy. Her high-profile marriage to Blake Shelton ended in divorce in 2015. Lambert has been involved in several rumored cheating scandals, although she generally prefers to avoid discussing her personal life in detail with the media.
In early 2019, Lambert announced a surprise marriage to NYC police officer Brendan McLoughlin. Although they keep their marriage details under wraps, Lambert does occasionally share pictures of her new husband to social media. 
What is Miranda Lambert's top song?
Miranda Lambert has written so many hit songs during the course of her career that it can be hard to play favorites. However, recently, her top ten tunes were chosen by fans. Among the top picks are "Me And Your Cigarettes," "Famous in a Small Town," "Only Prettier," "Kerosene," "Over You," "Mama's Broken Heart," "Gunpowder and Lead," "Heart Like Mine," and "White Liar."
However, her top tune was named as "The House That Built Me." This song is notable for several reasons. The sentimental ballad was originally written for Lambert's then-husband Blake Shelton, however, Lambert found herself so touched by the song that she kept it for herself instead.
The soulful way that Lambert sang the song led to her winning the Grammy Award for Best Female Country Vocal Performance. She also gained a whole new legion of fans, people who realized that Lambert was deeper than they might have previously thought.