What is 'Schitt's Creek' Actor Emily Hampshire Doing Next?
One of America's favorite shows on television, Schitt's Creek, aired their series finale on April 7, marking the end of an era. Over the 6 seasons that it aired, the show treated fans to laughter and emotions, and the series finale didn't let them down.
"I can't believe how amazing the ending was," Schitt's Creek star Emily Hampshire was quoted as saying about the fantastic finale.
Now that the Rose family has said their goodbyes, what's next for Hampshire, one of the main cast members? You might be surprised to find out!
Hampshire's role in Schitt's Creek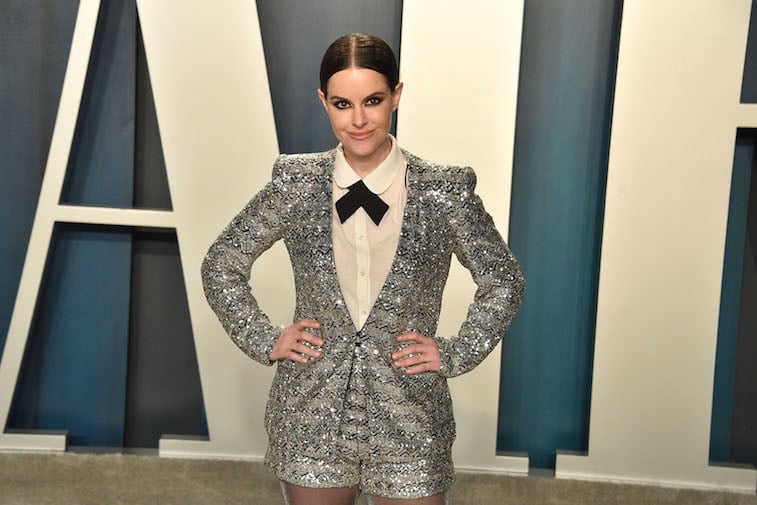 RELATED: 'Schitt's Creek' Could Have a Spinoff — But Not For a Long Time
The popular TV show, also starring Jon Levy and Catherine O'Hara, follows the Rose family as they lose their wealth and are forced to rebuild their lives in Schitt's Creek, a small town they'd bought with their fortune as a joke and has become their only remaining asset.
Hampshire plays Stevie, the manager of the motel where the Rose family is forced to live in.
Hampshire has only spoken highly of her role in the show. "I think my favorite thing is that for me personally, Emily, I have found in Stevie, somebody I actually admire and look up to as like she's such a good friend and I feel like he's taught me how to be a real friend," she's said.
It sounds like Hampshire really got a lot out of playing this character.
She was also proud to be part of Schitt's Creek for another reason: for the anti-homophobic message and legacy it left behind. ""I think the biggest legacy for the show is Dan's decision from the get-go that there would be no homophobia on Schitt's Creek," she's said.
What else has Hampshire been in?
RELATED: 'Schitt's Creek' Actor Annie Murphy's Next Role Isn't Even a Little Bit Alexis
Thirty-eight-year-old Hampshire is originally from Montreal, Canada and started acting when she was only 11 years old. After moving to Toronto to really focus on her acting career when she was 16, she found some success in the Canadian film and television industry – and her career has only taken off from there.
Schitt's Creek wasn't Hampshire's first-ever role; in fact, she's been acting in Hollywood since the 90s and has starred in many successful films! Her first big role was as Angelina Milleflores in 1998's rom-com fantasy film Boy Meets Girl. 
Since then, she's gone on to win the first Birks Canadian Diamond award and star in a science fiction series called 12 Monkeys before landing the role on Schitt's Creek.
So now that her big gig is over, what's next for this Canadian star?
What is Hampshire doing next?
It seems like Hampshire has done a 180 from her comedic role on Schitt's Creek and is turning to something that's a bit closer to her time on 12 Monkeys: she's challenging herself in the horror genre! Her next film, which will be released sometime in 2020, is called Home, and it's a psychological thriller made by an independent film company.
Hampshire will play the part of Meredith, who along with her family is "faced with some terrifying ordeals following a family tragedy," according to PopSugar. 
On top of playing the character, this film will also be Hampshire's first time executive producing! Not much else known is known about Home, but we can't wait to see the charming Stevie in a really serious, scary movie.
Hampshire also has another role in the horror world coming up: she's going to guest star in Quibi's horror show, 50 Shades of Fright. Although at one time Hampshire had said that she wanted to join the Marvel Cinematic Universe, it seems like she's really found her niche in horror.