What Marvel Stars Sebastian Stan, Tom Hiddleston, and Sam Rockwell Have in Common
As WandaVision is proving, the Marvel Cinematic Universe is entering uncharted territory. But fans aren't worried about what's ahead in Phase 4. After all, Marvel knows what it's doing by now. In fact, the studio used the same tactic to bring Sebastian Stan, Tom Hiddleston, and Sam Rockwell into the movies. Here's what those three Marvel stars have in common.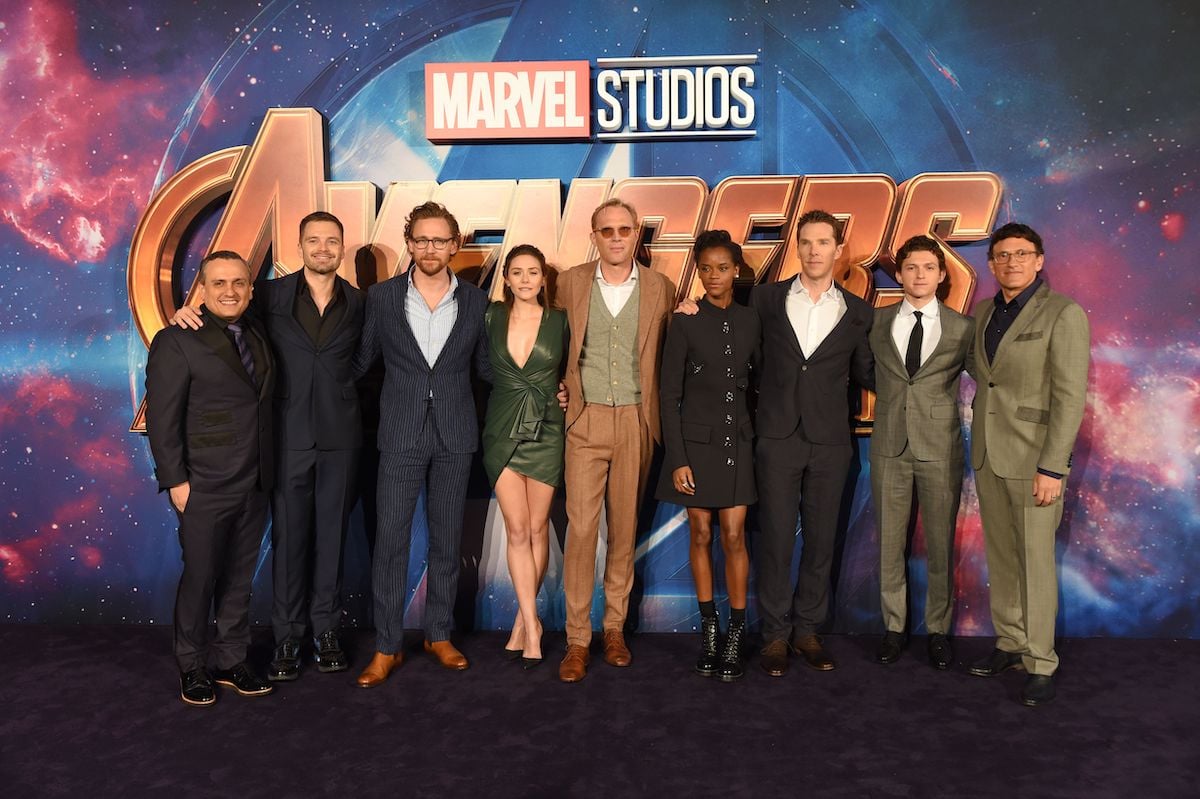 The Marvel Cinematic Universe has impeccable casting
For more than a decade, the MCU hinged on Iron Man (Robert Downey Jr.) and Captain America (Chris Evans). Of course, these two didn't appear in every single movie. But together, they served as the co-leads of the Avengers and the entire MCU. So it's wild to imagine whether these heroes would have resonated with fans with different actors in the roles.
Thankfully, Marvel Studios has always had a knack for casting. Even early on before the MCU was known for $1 billion blockbusters, the franchise attracted Oscar winners and A-list stars. And even when it opted for rising talent — such as Thor star Chris Hemsworth — Marvel finds the right actor for each role. Taking a closer look, there's a clear strategy at play.
Some MCU stars initially auditioned for more heroic roles first
The internet is loaded with stories of famous stars who have auditioned for various Marvel Studios over the years. In hindsight, it seems as if the company has met with or been in discussions with half of Hollywood. So it stands to reason the stars might align when the right part comes around for a particular star. However, the MCU tends to find its villains in a curious way.
Tom Hiddleston, for instance, famously auditioned for Thor before being cast as Loki. Looking back, it's easy to see Marvel made the right call there. Hiddleston could have worked as either but has a more playful, sly energy. And since he and Thor are brothers, the fact that he came close to landing the heroic role feeds into Loki's implicit role as a dark reflection on Thor.
Likewise, Sebastian Stan once auditioned for Steve Rogers aka Captain America, per SyfyWire. But Marvel wound up casting him as Bucky Barnes instead. Sure, Stan's character is an ally to Cap in Captain America: The First Avenger. But Marvel certainly knew then that Bucky would evolve into the villainous Winter Soldier in the sequel. Like Loki, he represents a twisted incarnation of his former ally.
Will Sam Rockwell make a long-awaited Marvel return?
Both Loki and Bucky have aligned themselves with heroes and villains alike throughout their time in the MCU. But what of Sam Rockwell? The actor — who played Justin Hammer in Iron Man 2 — was on Marvel's shortlist for Tony Stark at one point, according to CinemaBlend.
A business competitor to Stark, Justin Hammer shares more than just his line of work with Tony Stark. Rockwell, like Downey, has a way of delivering fast-talking dialogue and undeniable charisma. Could Justin Hammer pop up on any upcoming Disney+ Marvel shows? Time will tell.