What Ron Howard Thought When He First Met Andy Griffith
'The Andy Griffith Show' star Ron Howard shared recently his childhood memory of the first time he met the show's star. Here's what he had to say.
Actor and director Ron Howard in The Boys, his recent joint memoir with his brother and fellow actor Clint Howard, shared his memories of working alongside the legendary Andy Griffith on the show bearing Griffith's name.
Here's what Howard had to say about his first impression of The Andy Griffith Show star from his memories as a child actor.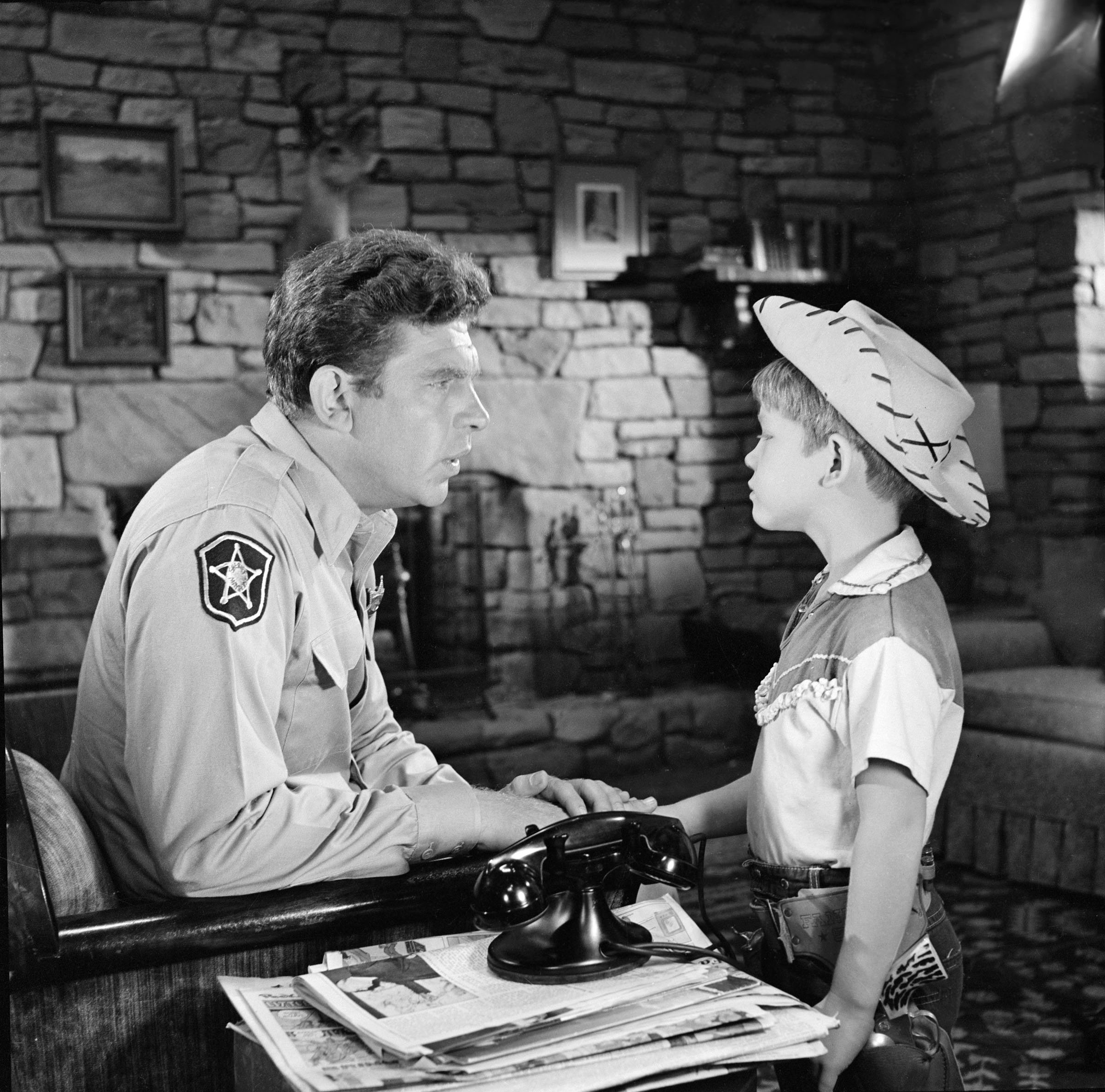 Howard was hired for 'The Andy Griffith Show' without an audition
From the Griffith Show's iconic father-and-son opening walk and whistled theme song, Howard was a constant by Griffith's side on the 1960s comedy. Now a celebrated director, Howard recalled in a 2006 conversation with the Television Academy Foundation his appearance as a young boy on the program that got him noticed.
"Most fun of all was this part I got to do on an episode of General Electric Theater," he remembered. "It was a pilot for a TV series. And Ronald Reagan was then hosting that show."
Sheldon Leonard, who created the Griffith Show, saw Howard's performance and chose him to play Opie Taylor without an audition, the Oscar-winning director added.
"I don't remember anything like an audition for The Andy Griffith Show," Howard said. "I just remember doing the first pilot on The Danny Thomas Show. That was done in front of an audience. It was the first time I remember being in front of an audience. But it didn't seem to bother me."
The director recalls Griffith as 'craggy-looking'
Writing in The Boys, Howard looked back on that first pilot (as he wrote, "known as a 'back-door pilot"). He was only 5 years old when he appeared before a studio audience with Griffith. It was a pressure-cooker moment for the two actors, with the likelihood of The Andy Griffith Show getting picked up by CBS riding on their performances. And they both delivered.
"We shot this episode in early 1960," the father of four recalled. "Andy was only 34 years old when I met him but seemed much older. He was a big, craggy-looking man with a thicket of dark brown hair, a booming speaking voice, and a method actor's intensity. He was proud of his roots in humble Mount Airy, North Carolina, a small town in the foothills of the Blue Ridge Mountains."
Howard described his general feelings about working on the sitcom
The director was part of The Andy Griffith Show cast until the comedy called it quits in 1968. It was an experience Howard truly enjoyed and a cast he was proud to be a part of that included Don Knotts as Barney Fife and Frances Bavier as Aunt Bee.
"I liked it, I just liked it," he said. "Blessing, complete blessing. I thought it was fun. When I got a little older, once in a while, I thought it would be a drag having to learn the lines. I was having a lot of fun."