What to Watch Next on Netflix if You Liked 'Ginny & Georgia'
The Netflix original series Ginny & Georgia — which chronicles the relationship between a mother and daughter who view the world through vastly different lenses — premiered to rather solid critical reviews. 
Though the show haphazardly shifts between comedy, melodrama, and mystery, the various intertwining narratives are enough to keep viewers watching. So, whether you're a fan of high school dramas, shows about family dysfunction, or mysteries, there are several shows on Netflix that may scratch that Ginny & Georgia itch…at least partially.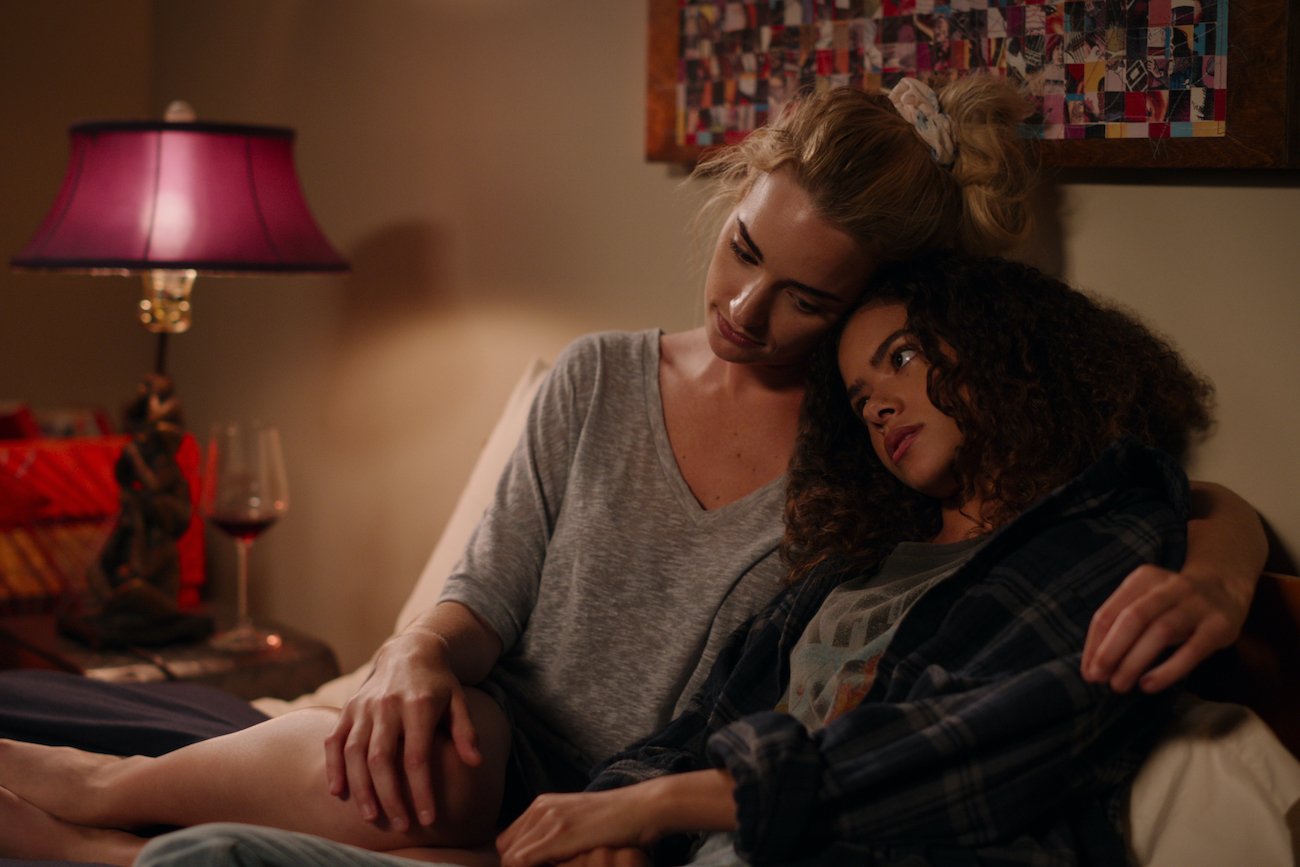 1. 'Firefly Lane'
Firefly Lane is another Netflix original that recently premiered. Instead of a mother-daughter duo, the show brings viewers two best friends — Tully and Kate. They meet as young girls on Firefly Lane and remain attached at the hip for decades to come — confronting life's ups and downs together. 
The dramatic series features Katherine Heigl and Sarah Chalke in leading roles. And, they are (sometimes) enough to compensate for the subpar writing. 
2. 'Tiny Pretty Things' 
If the mystery at the center of Ginny & Georgia is what kept you watching, then Tiny Pretty Things will definitely satisfy. There's a murderer in the bunch. And, as all these dancers compete against one another for the spotlight, many people have strong motives to be the culprit. Not to mention, there's a solid dose of teen drama and dysfunction to keep you hooked on the supporting plotlines as well. 
The show includes a stock of double-threats — those who can act and dance their way to the top — including Brennan Clost, Casimere Jollete, Kylie Jefferson, and more. Lauren Holly also plays a pivotal supporting character. 
3. 'Degrassi: Next Class'
Degrassi: Next Class premiered in 2016, and the show has four seasons available for binging. The series follows the lives of a new generation of students at Degrassi Community School. They confront a gamut of issues, including but not limited to homophobia, racism, elitism, cyberbullying, and more.
In a fashion similar to Ginny & Georgia, Degrassi is another series known for featuring a hodge-podge of dramatic and somewhat disparate elements to get all types of viewers with various interests on board. 
Sara Waisglass, who plays Maxine in Ginny and Georgia, stars opposite Amanda Arcuri, Eric Osborne, Ana Golja, Olivia Scriven, and more. 
4. 'Never Have I Ever'
Never Have I Ever may be lighter than the other shows on this list, but it also arguably boasts a stronger narrative and a more consistent tone than the above shows. And, if the love triangle in Ginny and Georgia piqued your interest, give Never Have I Ever a shot. It's also bound to make you laugh.