What Will Amber Portwood Do for Work If She Quits 'Teen Mom OG'?
Teen Mom OG star Amber Portwood is threatening to quit the popular MTV show.
Apparently, the stress of being a reality TV star is too much for Portwood, who tweeted, "I have to quit this show" on November 5.
"The heartache this show has put me through is too much to bear anymore. If I will not be shown then there's nothing more to do. My name will not get smeared anymore. I hope everyone is resting easy with the money they've made off of heartache and pain that I've endured," she elaborated in a second tweet.
Portwood's reality TV career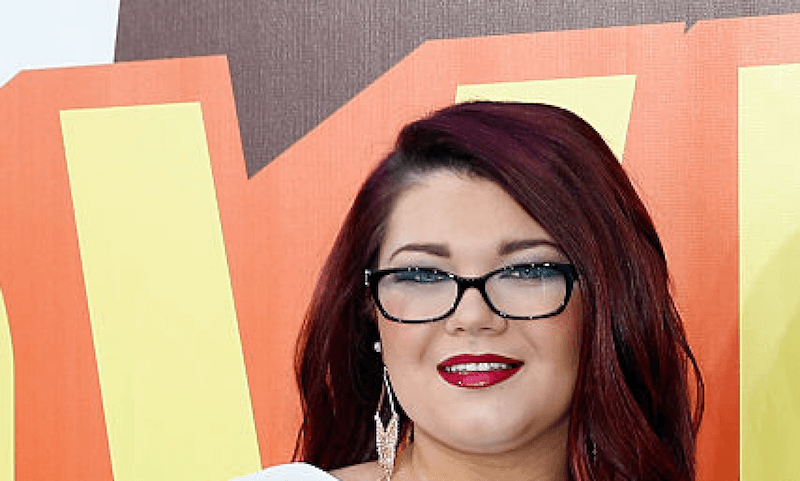 Indiana native Portwood got her first brush with TV stardom in 2009 when she appeared on MTV's 16 and Pregnant. The success of that show led to her being cast on Teen Mom. She was on the show for four seasons in 2012. Then, in 2015, she was back on MTV as a cast member of Teen Mom OG.
Portwood also appeared on Marriage Boot Camp: Family Edition with her now-ex Matt Baier. While filming that show, she met her current boyfriend Andrew Glennon, who was working on set as a cameraman. He reached out to her after filming wrapped, and the two became an item. Not long after, Portwood and Glennon welcomed a son.
What she loses if she quits Teen Mom OG
Portwood stands to take quite a financial hit if she follows through on her threat to quit Teen Mom. Back in 2011, she was earning $280,000 a year from the show, according to court documents. Due to raises, chances are she's making somewhere between $250,000 and $500,000 per season today.
But Portwood isn't too worried about losing her Teen Mom income. "Stocks are full and house is paid off," she tweeted in reply to a fan urging her to get her finances in order before she left the show.
Of course, it's possible Portwood doesn't really plan to leave the show. E! News pointed out that back in 2016, she also tweeted about quitting, but it didn't happen.
Her life outside the show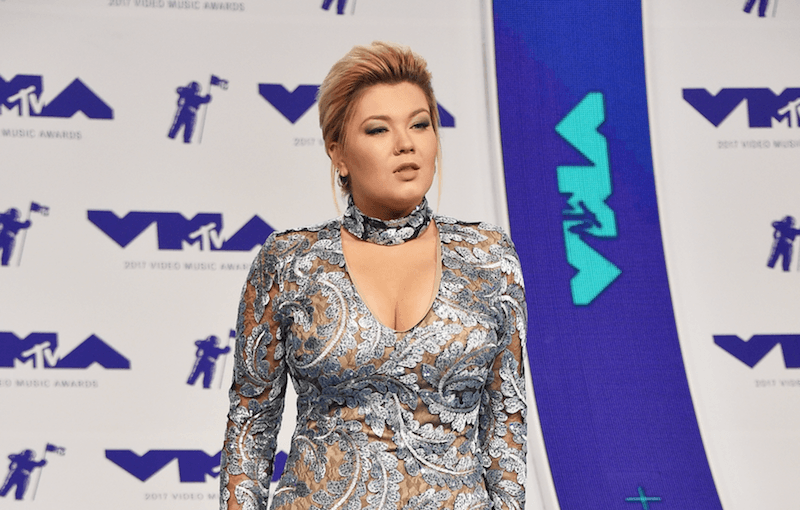 Apparently, Portwood hasn't squandered her Teen Mom earnings. That puts her in a good position if she kisses her TV career goodbye. She also has a partner with a successful career. Glennon is a cameraman who's worked on movies like The Heyday of the Insensitive Bastards, a 2017 film featuring James Franco, Kristen Wiig, and Amber Tamblyn. He comes from a family with serious Hollywood connections – both his dad and grandfather were cinematographers. His dad even won an Emmy for his work on the HBO series Deadwood.
Despite her boyfriend's L.A. roots and career, Portwood has said she plans to stay put in Indianapolis. She said she and Glennon would just have to get used to sometimes having a long-distance relationship:
"[Y]ou just have to learn how to be apart from each other, which is obviously hard for me, cause I love being right next to him and he's the same way," she told US Weekly. "But I think I'll be going with him sometimes to work and then sometimes not, but you know, this is his job and this is his dream and I'm not gonna get in the way of that."
What she'll do if she leaves Teen Mom 
As for what she'll do if she does leave reality TV behind for good, Portwood hasn't revealed specific plans. But she has said there are things she wants to accomplish in her life.
"[T]here's other things that I will do," she tweeted on November 5, adding "it will be to help people like I've always only wanted to do!"