'Wheel of Fortune': What Really Happens After You Win on the Game Show?
We all know what it's like to watch Wheel of Fortune, shouting answers from our couches.
At some point you may have wondered what it must be like to not only get on the classic game show but to also take home vacations, cars, and bundles of cash.
As simple as Pat Sajak and Vanna White may make it seem, there's a bit more to the magic of winning on the Wheel.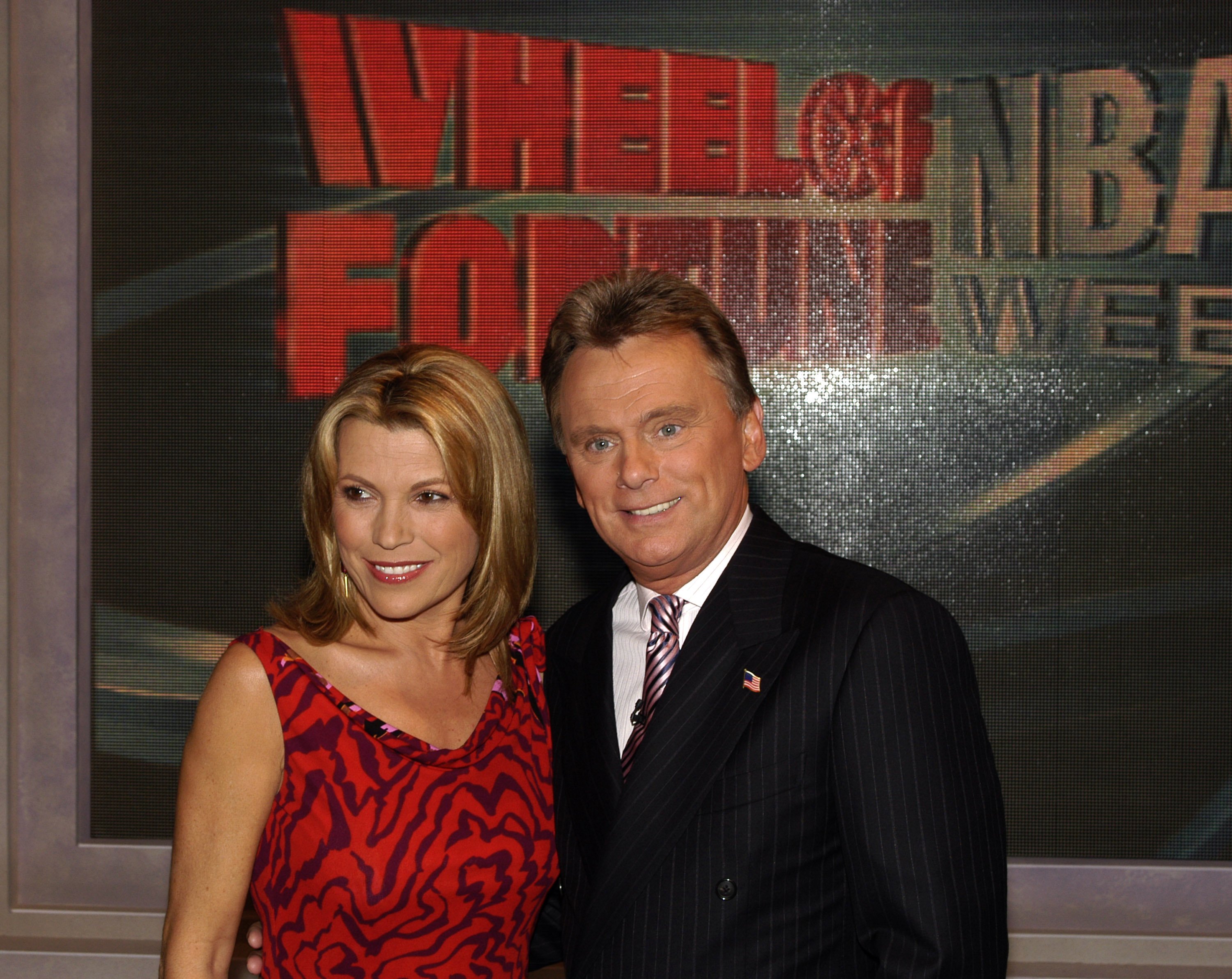 RELATED: Are 'Jeopardy!' Host Alex Trebek and 'Wheel Of Fortune' Host Pat Sajak Friends? Kind Of.
Tips from pros for getting on the show
Your family and friends may think you're a Wheel of Fortune natural while you're yelling answers from your living room. But getting on the game show takes more than that.
Former executive producer for Wheel of Fortune, Harry Friedman, shared what the show looks for in a prospective contestant.
RELATED: 'Wheel of Fortune': Did Pat Sajak and Vanna White Ever Date?
"The ideal Wheel of Fortune contestant, first and foremost, is someone who's been watching the show for a long time, so they really understand how the game is played," he told ABC in May 2020. "Some of our best contestants are avid readers, crossword puzzle players, and solvers."
"The trick is," show host Pat Sajak added, "just treat it as a fun experience and, you know, it doesn't hurt to watch a show occasionally because there are strategies involved."
What really happens during a show taping
One Wheel of Fortune contestant from 2013, Ryan Cannonie of Oklahoma, chronicled his experience on the show to his local news outlet, the Tahlequah Daily Press. Revealing a behind-the-scenes look at what takes place on the set of the long-running game show, he described the actual wheel as being a bit on the heavy side.
"[W]e went to the actual set, they told us about the wheel, how it works, how the show works," Cannonie said. "We practiced spinning the wheel several times because it is really heavy and made of metal."
"You have to grab it a certain way in a certain spot," he explained. "You have to grab it at the top, push it around, then push off. The first person to try to spin it was a young lady who put as much force as she could into it, and it went like three spots – three wedges over. Everybody, the first time we spun it, had a little bit of trouble."
'Wheel of Fortune' assigns each contestant their own make-up and pep talk team
The former contestant elaborated on the make-up artist and cheerleader/coach provided to each player.
"Between puzzles they do breaks for the length of a commercial break, and as soon as they go to commercial," Cannonie said, "we have to get down [from the platforms] carefully. They start working on the wheel, making it ready for the next round."
RELATED: Alex Trebek of 'Jeopardy' or Pat Sajak of 'Wheel of Fortune': Who Has the Higher Net Worth?
"Then you have . . . people come up to you," he continued. "There was a lady putting my makeup on; another who gave you your pep talk. 'You've got time, don't worry, you've got this coming up!' or 'Think of all the money you could make!' [Y]ou're doing like three things at once, all in the span of a commercial break, then you have to get back up on the wheel."
What you win and take home are two entirely different amounts
Matt McMahan of the Bronx, New York, appeared on Wheel of Fortune in 2017 during a Teacher's Week.
As reported by MarketWatch in 2017, he earned $31,700 in cash and prizes – $16,400 of the prize was cash and $15,300 for two vacations (one to Chile and another a cruise on the Danube River). That's what he earned. What he took home was a different amount.
Whatever you win on a game show is subject to income tax. After taxes, McMahan guesses he only took home about $6,000 of the original $16,400 cash prize.
Regarding vacation prizes, the show allows players to book cheaper-priced trips (to the same locations, of course). In McMahan's case, he took advantage of this rule and paid taxes on trips valued at $10,800 rather than $15,300.
RELATED: 'Wheel of Fortune': Vanna White Swears by Her Tried-and-True Diet and Exercise Routine