'Wheel of Fortune': Will Vanna White Replace Pat Sajak When He Retires?
Television game shows occupy a unique space in entertainment. Fans love them for the escapism that they provide, and now, more than ever, viewers are turning to their favorite game shows to help them take a mental break from the often depressing cycle of cable news.
One of the most beloved game shows is Wheel of Fortune. Since the seventies, the colorful show has been entertaining fans by offering them the chance at winning incredible prizes.
At the helm is longtime host Pat Sajak, a fan favorite since 1981. Still, Sajak is advanced in years, and it could only be a matter of time before he steps down from his role on Wheel of Fortune. When he does, the show might just have the perfect successor waiting in the wings.
Pat Sajak is the host of 'Wheel of Fortune'
RELATED: 'Wheel of Fortune' Host Pat Sajak and Vanna White Pre-Show Ritual Is Boozy
Sajak had no great claim to fame or fortune prior to being hired as the host of Wheel of Fortune in 1981. He had worked primarily as a radio DJ and announcer, with a stint as a television weatherman. However, Sajak's charming personality proved to be exactly what the show needed to succeed, and he has served as the host ever since.
In 2019, Sajak entered the history books as the Guinness World Record for "Longest Career as a Game Show Host of the Same Show." This honor meant that Sajak officially beat out longtime TV veterans like Alex Trebek — a truly inspiring accomplishment.
For fans, Sajak is one of the primary reasons that they watch Wheel of Fortune, and his chemistry with Vanna White offers a welcome respite from the behind-the-scenes drama that often dominates the headlines.
What is Vanna White best known for?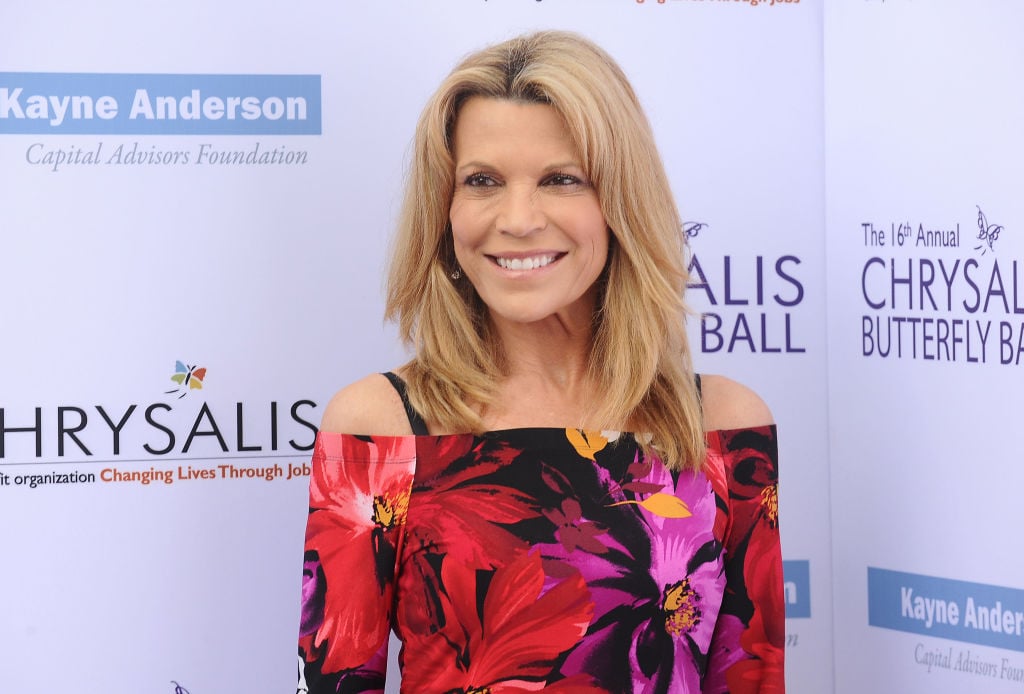 RELATED: 'Wheel of Fortune' Co-Host Vanna White Is a Guinness Book of World Record Holder for Clapping on the Show
Born in 1957, White is almost as well-known to Wheel of Fortune fans as Pat Sajak. During the early years of her career, White worked as a model and actress, before eventually setting her sights on a career as a television host and presenter.
In 1982, White was hired as the hostess of Wheel of Fortune, joining host Sajak as one of the most popular faces on TV.
White's role on the game show set her up for success, and she has since gone down in pop culture history. She has had cameo appearances on many movies and TV shows and even published a bestselling autobiography.
Still, it is White's role on Wheel of Fortune that has earned her a spot in the history books. White has proven to be an excellent host, which has prompted many to mention White's name when Sajak's eventual retirement is discussed.
Could Vanna White eventually replace Pat Sajak?
Sajak is 73 years old, and although he has remained very healthy for the majority of his television career, he was sidelined in late 2019 by emergency intestinal surgery. Fortunately, showrunners didn't have to put filming of the show on pause.
White effortlessly stepped in to fill Sajak's shoes, acting as host while he recovered from his surgery. In December 2019, Sajak was able to return to work, but White had made quite the impression on both fans and Wheel of Fortune producers.
Even though White later revealed that it was "scary" to take over for Sajak, she never hesitated when it came to ensuring that the iconic show continues on schedule.
It is mainly for this reason that fans think White will be the likely replacement for Sajak when he does eventually retire. Although his retirement could still be years away, it looks as though White isn't going anywhere anytime soon.