'When Calls the Heart': Amanda Wong Has a Special Skill That Helped Her Land Season 9 Role
Amanda Wong's real-life horseback riding skills helped her land the role of Mei Sou on 'When Calls the Heart.'
There's a new face in Hope Valley. Mei Sou made a dramatic entrance in the When Calls the Heart Season 9 premiere, galloping into town while disguised as a man. The character clearly has some serious horsemanship skills. It's a talent that actor Amanda Wong, who plays Mei Sou, also shares. 
Amanda Wong says knowing how to ride a horse helped her land the Mei Sou role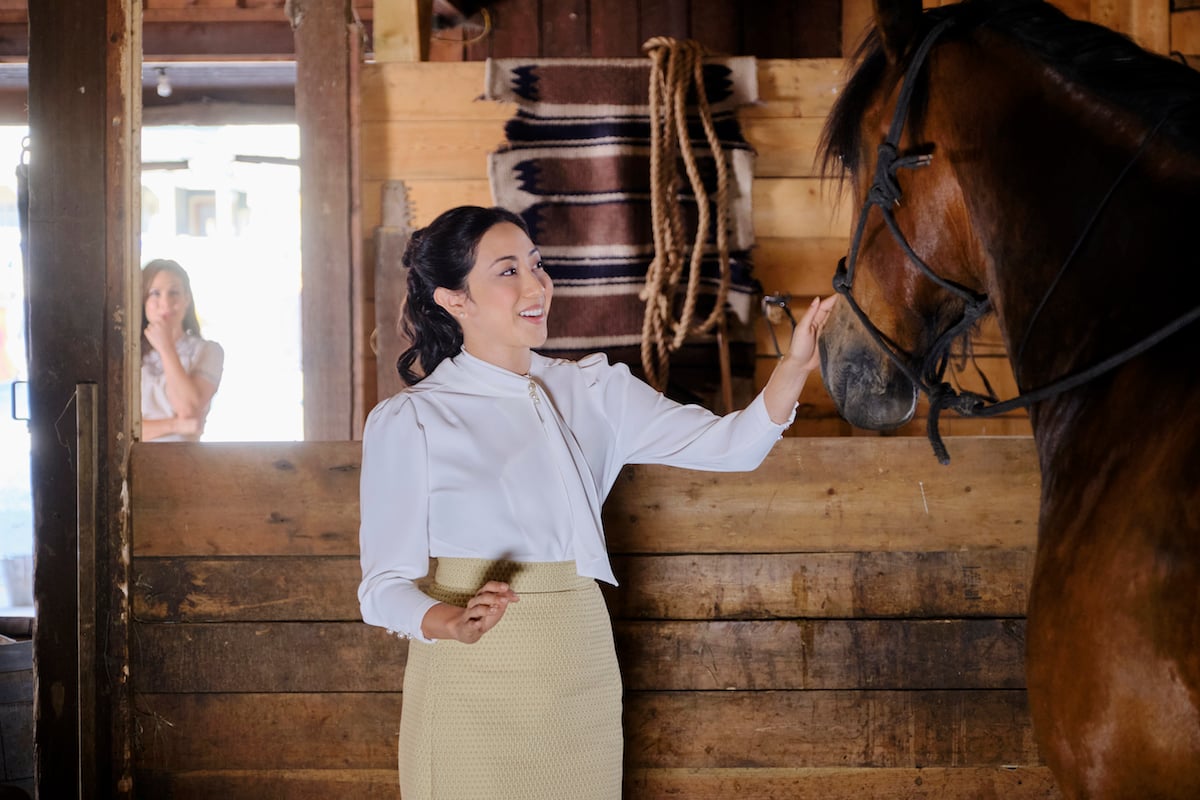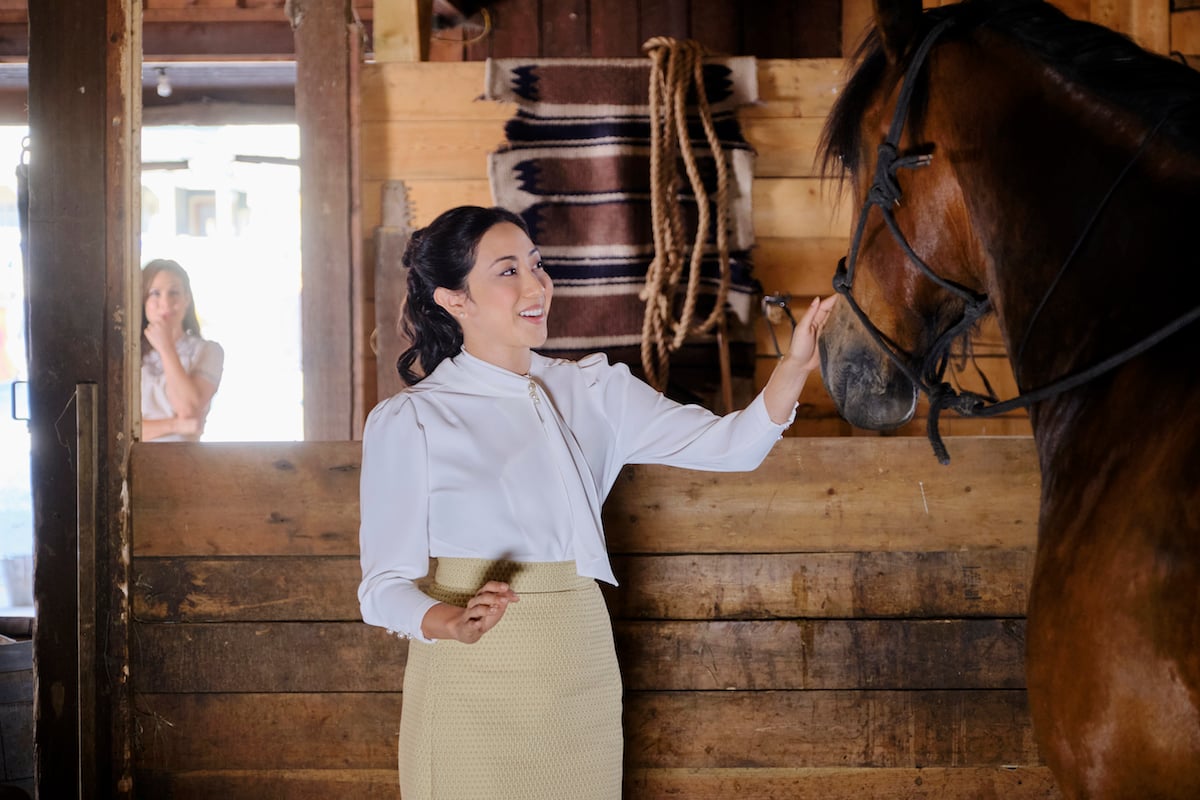 Wong and her When Calls the Heart co-star (and potential love interest) Kevin McGarry, recently spoke with ET's Deidre Behar (via YouTube) about the new season of the Hallmark Channel series. She revealed that her ability to ride a horse helped her land the part of Mei Sou. 
Wong, who's also appeared in the Hallmark movie Raise a Glass to Love, says she perked up when her agent told her that When Calls the Heart was looking to cast an Asian woman who could ride a horse. 
"I'm those two things," she said. 
The actor went on to share how she learned to ride. 
"I was actually in Mongolia on vacation and I traveled by horse, horseback, rode the steppes for like nine hours a day … and I learned very quickly doing that," she said. 
Wong says her 'When Calls the Heart' character has 'a lot of layers' 
So far, viewers don't know too much about Mei Sou, aside from that she's arrived in town to take a new job at the new pharmacy. 
"Mei's a pharmacist. She's very accomplished, very intelligent. And she has a lot of credentials under her belt," Wong said.
There's just one problem – Ned and Florence hired Mei Sou's husband, Mr. Lewis, not Mei Sou. Now, she's here instead of him, and she's dodging questions about her past. Wong didn't reveal what – if anything – her character is running from. But she did say Mei Sou wanted a change. 
"It's more about wanting to start a new life in Hope Valley," the actor said.   
"I feel like this is a character with a lot of layers," she added. "She's not without flaws."
Is there a romance in store for Nathan and Mei Sou? 
There were some definite sparks between Mei Sou and Mountie Nathan when the two met at the saloon for the first time in the When Calls the Heart Season 9 premiere. Will that initial attraction blossom into something more? Perhaps. Wong pointed out that her character has a different perspective on Nathan than other people in Hope Valley. 
"She didn't know him as his heartbroken self," she said. "She just sees this charismatic, strapping man … there may be something that is budding between the two of them." 
McGarry, who plays Nathan, agreed. But he said his character might have some complicated feelings for the newcomer.
"Nathan the man for sure is attracted to her. But Nathan the police officer is attracted to this mystery that's in town," he said. "The detective in him knows there's more to the story."
When Calls the Heart Season 9 Episode 2 airs Sunday, March 13 at 8 p.m. ET on Hallmark Channel. 
Check out Showbiz Cheat Sheet on Facebook!