'When Calls the Heart': Chris McNally Explains Why Lucas Didn't Spend Much Time With Baby Jack in Season 8
Is Lucas Bouchard cut out to be a father? Some When Calls the Heart fans aren't sure. The suave saloon owner may have won the heart of widowed teacher Elizabeth Thornton in the season 8 finale of the Hallmark Channel drama, but some of the show's loyal viewers are skeptical that he's the right man for her. Specifically, they're worried that Lucas hasn't shown a lot of interest in Elizabeth's young son Jack. 
'When Calls the Heart' fans weren't sure about Lucas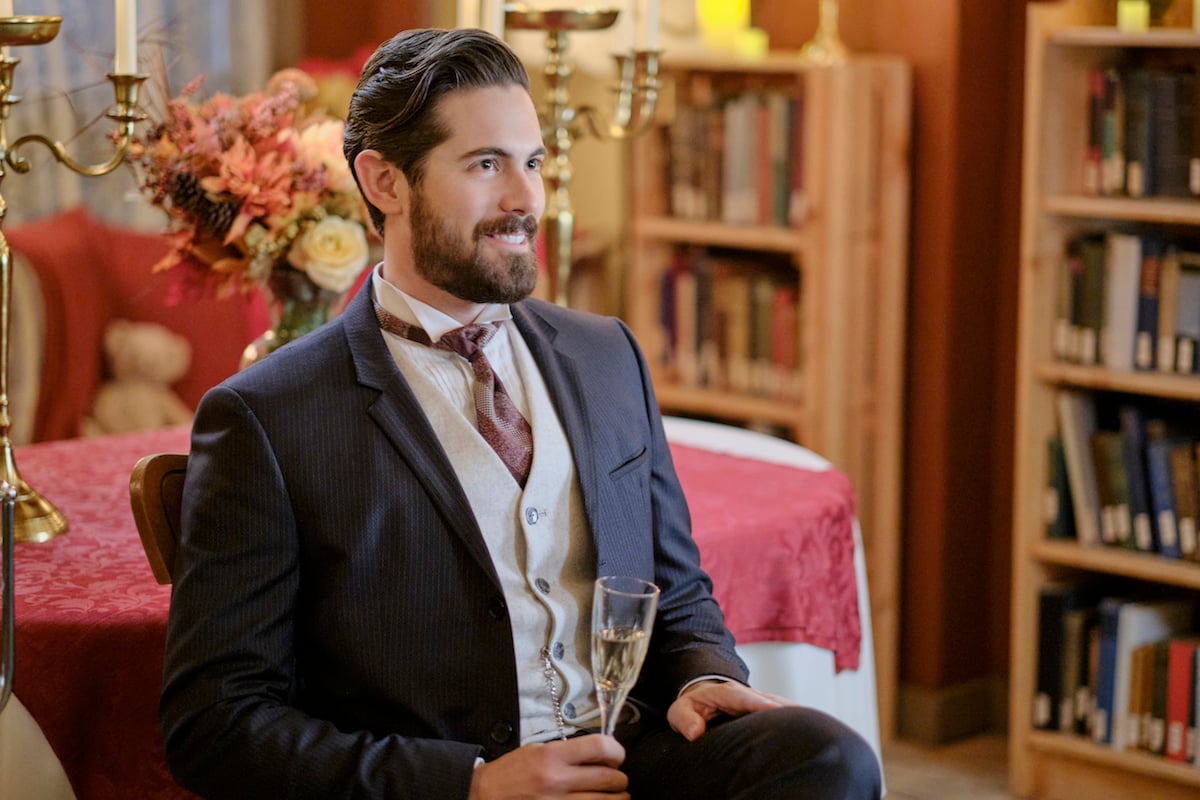 RELATED: 'When Calls the Heart' Season 8 a Ratings Win for Hallmark Channel
Ever since Lucas (played by Chris McNally) and his romantic rival Nathan (Kevin McGarry) showed up in Hope Valley in season 6, Elizabeth — and Hearties — have been torn about which man she should end up with. 
For many fans, Nathan was the obvious choice. For one, he was a Mountie like her late husband. Plus, he had hands-on experience as a dad because he was raising his niece Allie (Jaeda Lily Miller). Lucas, in contrast, seemed less family-oriented, at least at first. He owned a bar, gambled, and in general seemed like a bit of a rogue. When he first arrived in town, many people viewed him with suspicion. 
Lucas eventually won over the people of Hope Valley, Elizabeth, and many viewers. But some fans had trouble warming to him. Even after his and Elizabeth's big kiss at the end of season 8, they worried he wouldn't be a good stepfather to little Jack, and they were especially concerned that he hardly seemed to spend any time with Elizabeth's son. 
Chris McNally addresses fan concerns about his interactions with baby Jack 
In an appearance on the June 10 episode of his When Calls the Heart co-star Paul Greene's podcast, The Grass is Greener (via YouTube), McNally said he was aware that some fans had questions about his lack of interactions with Jack. He said that he was supposed to have more season 8 scenes with Elizabeth's son, but that they didn't make it into the episodes.
"Lucas had scenes with baby Jack. They just got cut," he shared. "They were there, they were written. But due to time, for whatever reason, they were gone."
Another reason there wasn't much Jack and Lucas screen time had to do with the coronavirus (COVID-19) pandemic.
"We also filmed less with them, with all the kids, because of COVID," McNally explained.
"The kids were barely there," Greene confirmed.
The 'When Calls the Heart' star says he understands why some fans wanted Elizabeth with Nathan  
RELATED: 'When Calls the Heart': Erin Krakow Is Hoping for a Henry and Abigail Reunion
During his chat with Greene, McNally also talked about the negative reaction to the season 8 finale, which he said resulted in an unexpected "wave of hate" from some disgruntled viewers. 
The actor said he could see why some people were disappointed with the way the love triangle played out.
"I totally understand wanting Elizabeth to end up with Nathan," he said. "I think the writers did a great job of setting up two viable characters for Elizabeth to eventually settle down with."
Both McNally and Greene seemed confident that despite the protests from some unhappy fans, most Hearties would be back for season 9, whether they were on Team Lucas or Team Nathan. Greene pointed out that if viewers were able to weather the departure of Daniel Lissing, who played Elizabeth's husband Jack, who was killed off in season 5, they could get over their latest disappointment.  
"I know a lot of fans that say they'll never watch it again. They were a lot more angry when Jack, Daniel Lissing, left the show," Greene said. "This is a very resilient group."