'When Calls the Heart': A Classic Christmas Movie Inspired Part of Season 9
Hope Valley is always changing. Over the course of eight seasons (and counting), When Calls the Heart fans have come to know the fictional Canadian frontier town and its various landmarks well. But new places are always popping up as the community evolves, such as Fiona's barbershop, which opened in season 8.  The season 9 …
Hope Valley is always changing. Over the course of eight seasons (and counting), When Calls the Heart fans have come to know the fictional Canadian frontier town and its various landmarks well. But new places are always popping up as the community evolves, such as Fiona's barbershop, which opened in season 8. 
The season 9 premiere of the Hallmark Channel drama introduced another new business on the town's main street – a soda fountain and pharmacy run by Florence and Ned. And according to one of the show's producers, the space was inspired by one of the most-loved Christmas movies of all time. 
Ned and Florence open a pharmacy in 'When Calls the Heart' Season 9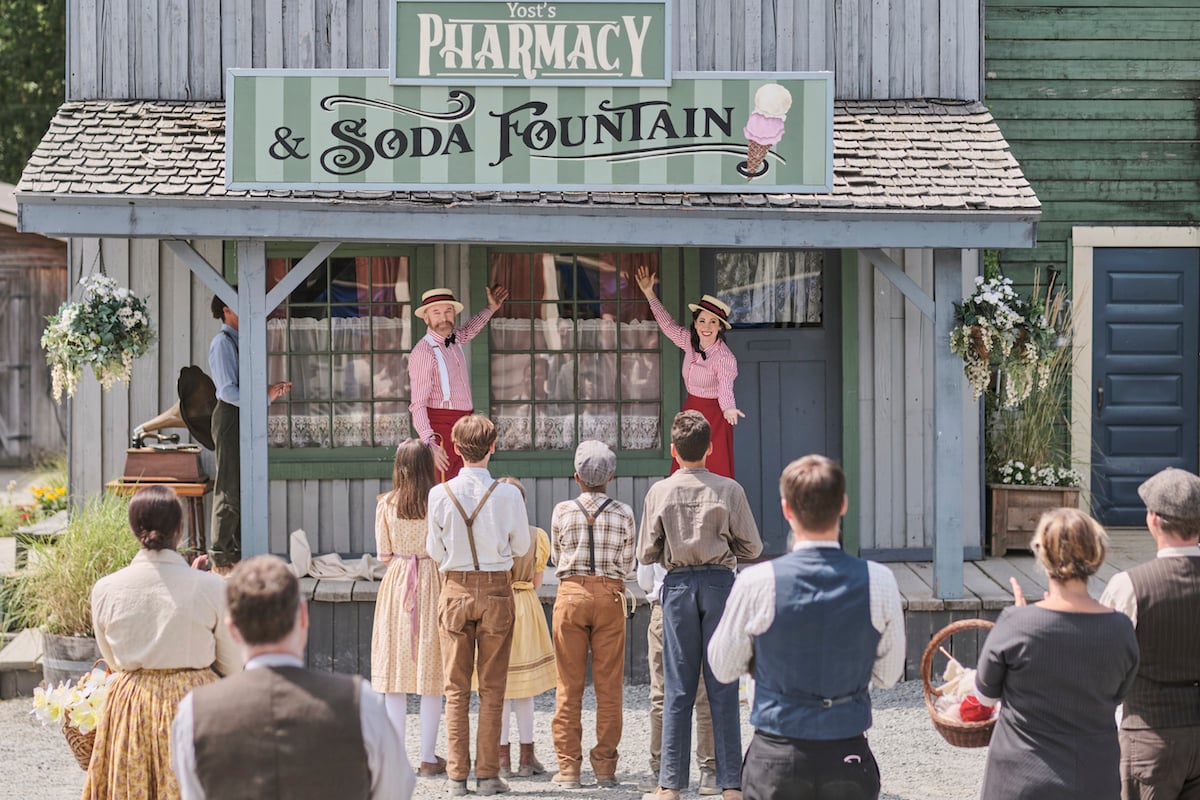 Ned (Hrothgar Mathews) and Florence (Loretta Walsh) run Hope Valley's mercantile, or general store. At the beginning of season 9, they reveal they've decided to expand their business, opening Hope Valley's first pharmacy and soda fountain. 
The soda fountain and its sweet ice cream treats are an immediate hit with everyone in town, especially the kids. Meanwhile, the pharmacy has brought a newcomer to Hope Valley. Ned and Florence, with the help of Dr. Faith Carter (Andrea Brooks) hired a man named Mr. Lewis to run the new pharmacy. But instead of Dr. Lewis, his wife, Mei Sou (Amanda Wong) arrives instead. She's also trained as a pharmacist, but she's reluctant to talk about her past, raising questions about what really brought her to Hope Valley. 
Hope Valley's new pharmacy was inspired by 'It's a Wonderful Life'  
Recently, Peter DeLuise, who is a producer and director on When Calls the Heart, shared some details on the inspiration for Ned and Florence's new business. The show's creators looked to Mr. Gower's drugstore in It's a Wonderful Life when creating a similar business for their show.  
"The floor plan of the pharmacy in Hope Valley was inspired by the pharmacy from It's a Wonderful Life," DeLuise tweeted on March 14, along with a photo of young George Bailey (Bobby Anderson) handing a soda to Violet Bick (Jeanine Ann Roose) and his future wife Mary Hatch (Jean Gale). 
"So cool!" replied When Calls the Heart star Brooks. Several of the show's fans replied to the tweet, commenting that they'd noticed the similarity and mentioning their love for the classic 1946 Frank Capra film. 
The pharmacy is the site of an important scene in 'It's a Wonderful Life'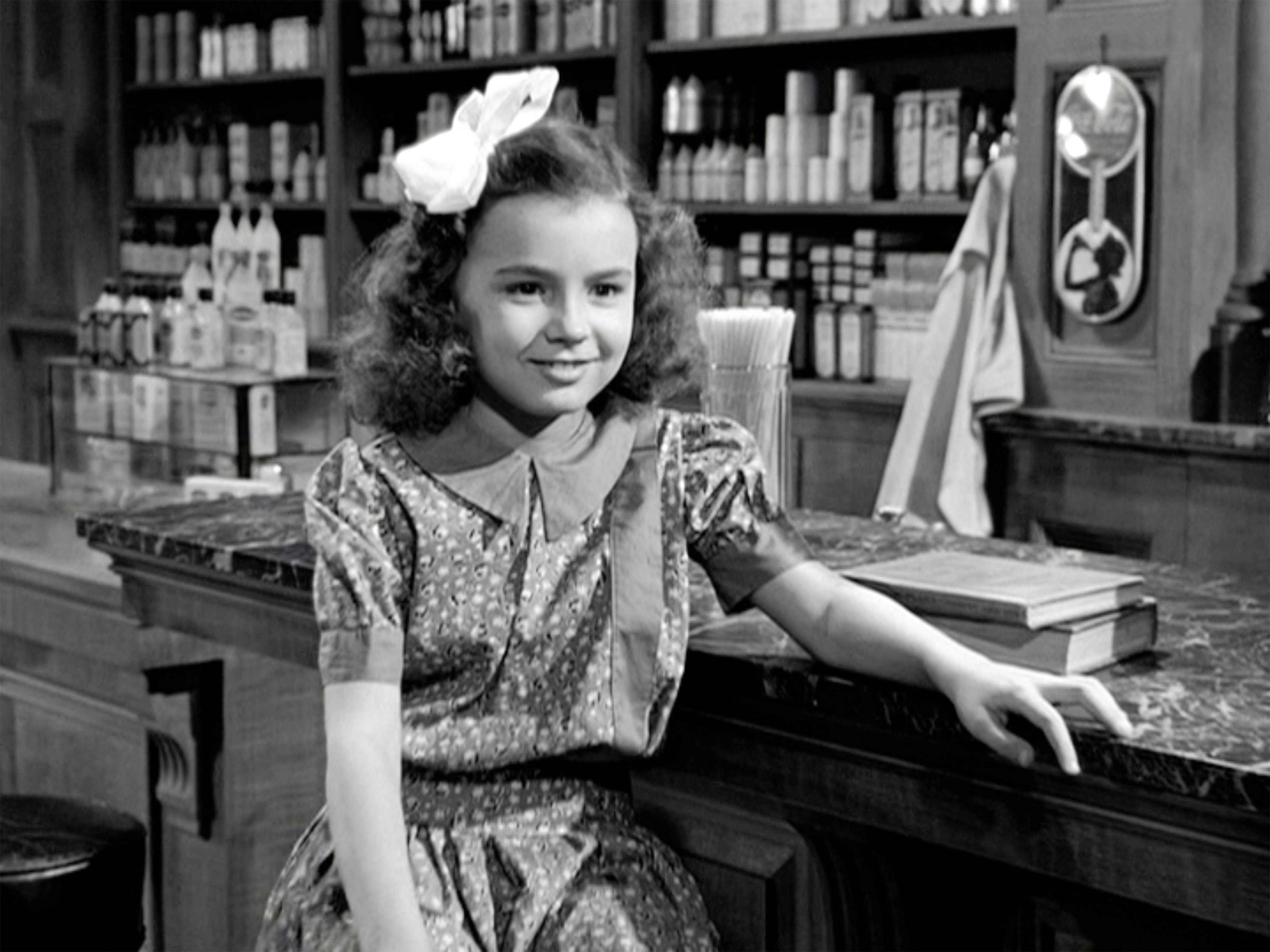 The pharmacy is the setting for a key scene early in It's a Wonderful Life. George, who works at the store, prevents his boss, Mr. Gower (H.B. Warner), from making a potentially deadly mistake when mixing medications. The scene takes place in 1919 – around the same time that When Calls the Heart Season 9 is set – and Mr. Gower is distraught over his son's death in the flu pandemic. It's one of several flashbacks we see of George throughout his life that show the deep effect he's had on other people and what would be lost if he'd never been born. 
New episodes of When Calls the Heart air Sundays at 8 p.m. ET on Hallmark Channel.
Check out Showbiz Cheat Sheet on Facebook!