'When Calls the Heart' Season 9: Elizabeth Chats With Nathan in Premiere Clip
Lucas and Elizabeth's new relationship will take center stage in When Calls the Heart Season 9. But what about Elizabeth's friendship with Nathan? A new season premiere clip shows how the schoolteacher is moving forward with the man she rejected at the end of season 8. 
Elizabeth talks to Nathan in 'When Calls the Heart' Season 9 premiere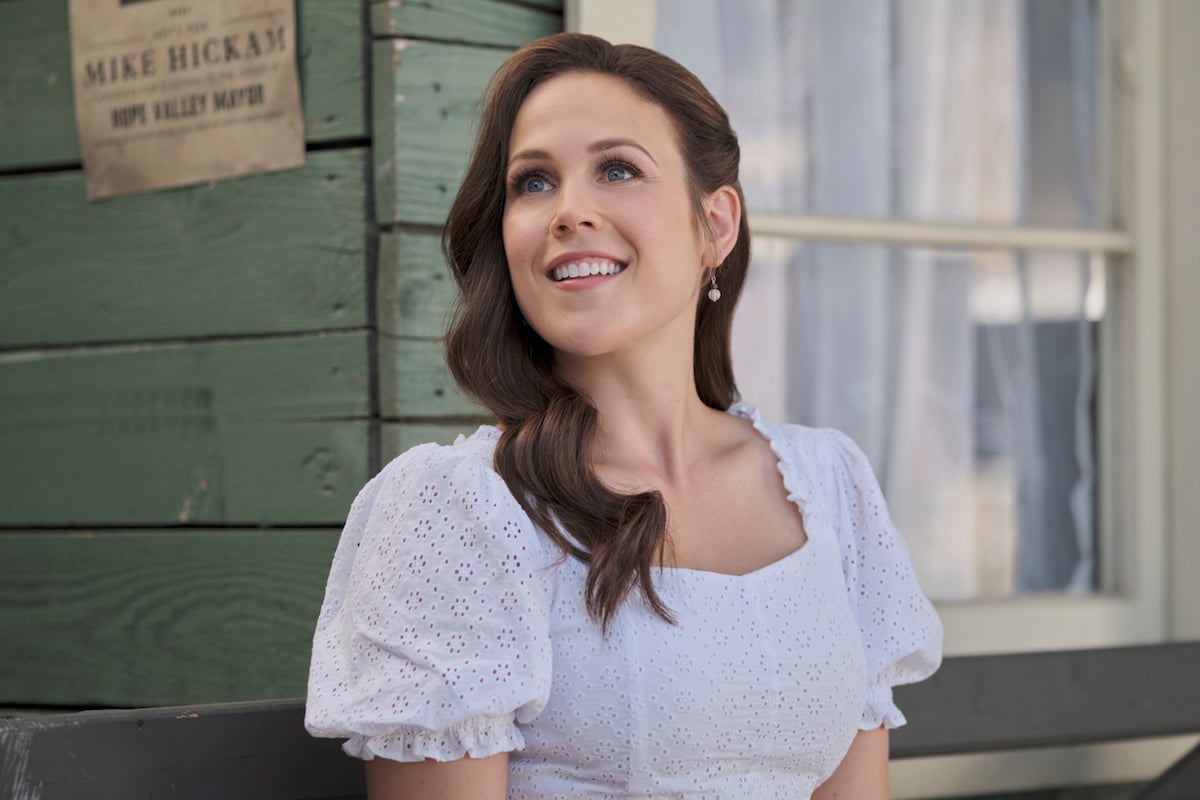 RELATED: 'When Calls the Heart' Season 9: Get a Look at First Photos From the New Episodes
When Calls the Heart returns for season 9 on Sunday, March 6 on Hallmark Channel. A new clip shared by ET offers fans a hint of what to expect from that episode. In the 1-minute video, Elizabeth (Erin Krakow) is sitting at a table at the Queen of Hearts saloon and restaurant. Mountie Nathan (Kevin McGarry) walks in and she invites him to sit down. It's a bit of an awkward moment, to say the least. 
Throughout season 8, Elizabeth had waffled between pursuing a relationship with Lucas or Nathan. In the end, she chose Lucas, who'd demonstrated his patience, devotion, and support for her dreams. Despite Nathan's many positive qualities, she realized she was searching for a replacement for her late husband Jack – who was also a Mountie – in him. That wasn't fair to either of them.
While things might not be totally comfortable between Elizabeth and Nathan just yet, it seems there are no hard feelings on his part. Nathan makes a point of saying that's he's glad to see Elizabeth is happy. She replies that she would have regretted it if they hadn't been able to remain friends. But Nathan still looks less than thrilled when Lucas (Chris McNally) stops by the table to talk to Elizabeth. 
Elizabeth and Lucas share a kiss in premiere clip 
In another When Calls the Heart Season 9 premiere clip (also shared by ET), Elizabeth and Lucas share a sweet kiss when she returns to Hope Valley after being away for some time. 
"Did I mention how much I missed you?" he says.
At first, it seems that Lucas – who has work to do – is going to let Elizabeth and Little Jack (Hyland Goodrich) walk home by themselves. But then he thinks better of it.
"You and Jack are what's important," he says. "Work can wait."
'Change is in the air' in Hope Valley in season 9 
When Calls the Heart Season 9 begins several months after the end of season 8, McNally revealed in a behind-the-scenes video for Hallmark Channel. Elizabeth has been away from Hope Valley visiting her family in Hamilton, but she returns to pick up her relationship with Lucas right where they left off – with that dramatic bridge kiss in the season 8 finale. Meanwhile, a potential investor arrives to discuss the oil business with Lucas and the town is buzzing about the new foundry that's going to be built and the hotly contested mayoral election. 
When Calls the Heart Season 9 premieres Sunday, March 6 at 8 p.m. ET on Hallmark Channel.
​​Check out Showbiz Cheat Sheet on Facebook!
RELATED: 'When Calls the Heart' Season 9 Teaser: Is Nathan Getting a New Love Interest?