'When Calls the Heart': Why Elizabeth Chose Lucas, According to Creator Brian Bird
It was a choice that divided the Hearties fandom. In the When Calls the Heart Season 8 finale, Elizabeth Thornton (Erin Krakow) declared her feelings for Lucas Bouchard (Chris McNally), breaking the hearts of viewers who wanted her to end up with Mountie Nathan Grant (Kevin McGarry). 
The conclusion of the love triangle — which had stretched over three seasons of the Hallmark Channel series — didn't make everyone happy. McNally has even said he dealt with a "wave of hate" after the season-ending episode aired. But the show's writers had good reason for pairing Lucas and Elizabeth together, When Calls the Heart co-creator Brian Bird recently explained. 
'When Calls the Heart' writers didn't want to repeat past storylines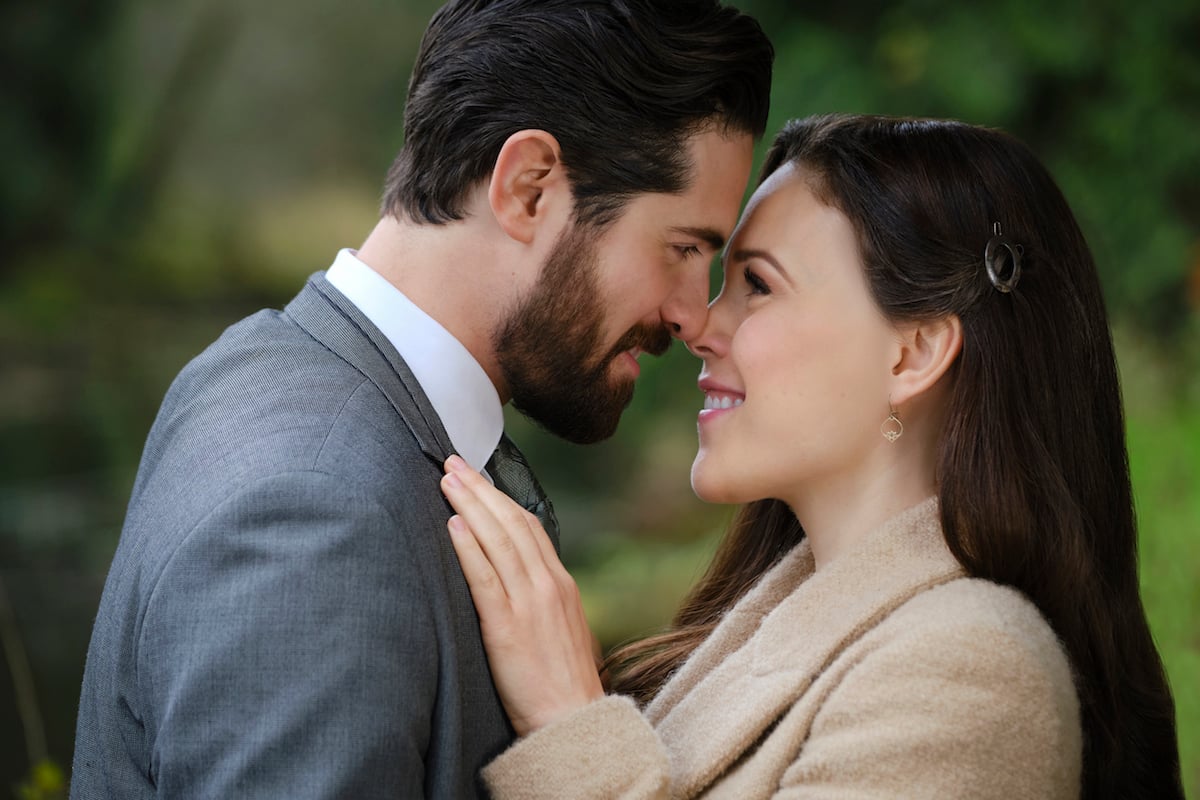 RELATED: 'When Calls the Heart' Star Erin Krakow Thanks Fans for Support Amid Controversial Season 8 Ending
Bird was a guest on the June 14 episode of Dr. Steve Greene's Greenelines podcast. He acknowledged that some loyal viewers were bitterly disappointed with the end of season 8. But he said there was a clear logic behind the way things played out. 
"We wanted to find a new way to do a love story for Elizabeth so we didn't just repeat the storyline that we had worked through for five seasons," Bird explained.
Bird was referring to Elizabeth's romance with Jack Thornton (Daniel Lissing). The first five seasons of When Calls the Heart followed Elizabeth's arrival in the frontier town of Hope Valley and her romance with the local Mountie. The two eventually married mid-way through season 5. Sadly, their time together was short-lived, with Jack dying in an accident at the end of the season. 
Nathan was introduced as a possible love interest for Elizabeth in season 6, along with Lucas. But ultimately, the writers decided that if they had Elizabeth fall for another Mountie, the show would be covering well-trod ground. That wasn't what they wanted to do.
Many Hearties were committed to the teacher-Mountie romance 
RELATED: 'When Calls the Heart': Chris McNally Explains Why Lucas Didn't Spend Much Time With Baby Jack in Season 8
When Calls the Heart writers were committed to the idea of moving the show in a different direction. But the pushback from fans wasn't exactly unexpected. 
The series, which was inspired by a series of novels by Janette Oke, "was [about] a teacher and a mountie, that was always how it was," Bird admitted. Viewers who loved that aspect of the show were understandably disappointed when Elizabeth decided the next chapter of her life would involve a saloon owner, not a lawman. But for Bird, a relationship between Lucas and Elizabeth opened up more possibilities for the show.
"We believed this choice of Lucas Bouchard would give us more seasons, to be honest," he said. "Because we had not gone down that road before. We feel this will breathe new life into the show, keep us telling fresh and robust and vibrant stories."
"I really feel a big responsibility to give the Hearties Hope Valley for as many seasons as possible," he added. "We believe this decision is going to make that a possibility. We took the harder path."
Brian Bird asks for 'trust' from 'When Calls the Heart' fans
Though the blowback from some disappointed viewers has been intense, Bird is asking When Calls the Heart fans not to give up on the show just because their favorite guy didn't get the girl. 
"We know this decision didn't sit well with a lot of Hearties," he said. "But my request is, and my hope is, that Hearties will trust us to do the right thing."
With When Calls the Heart's ratings stronger than ever, Bird is confident the controversial choice will only help, not hurt, the series in the long run. But he acknowledged there might be some fans who won't return to the show.
"If you feel like you can't watch the show anymore, God bless," he said. "But we will be waiting for you with open arms when you come back, or if you come back." 
Check out Showbiz Cheat Sheet on Facebook!