'When Calls the Heart': Erin Krakow Is Hoping for a Henry and Abigail Reunion
It's been two years since Lori Loughlin's abrupt departure from When Calls the Heart. Now, could the Hallmark Channel series be setting the stage for her Abigail Stanton character to return to Hope Valley? A few hints dropped during the show's eighth season have fans thinking it's a possibility. And series star Erin Krakow seems to be behind the idea. 
Did Henry leave to find Abigail in the 'When Calls the Heart' Season 8 finale?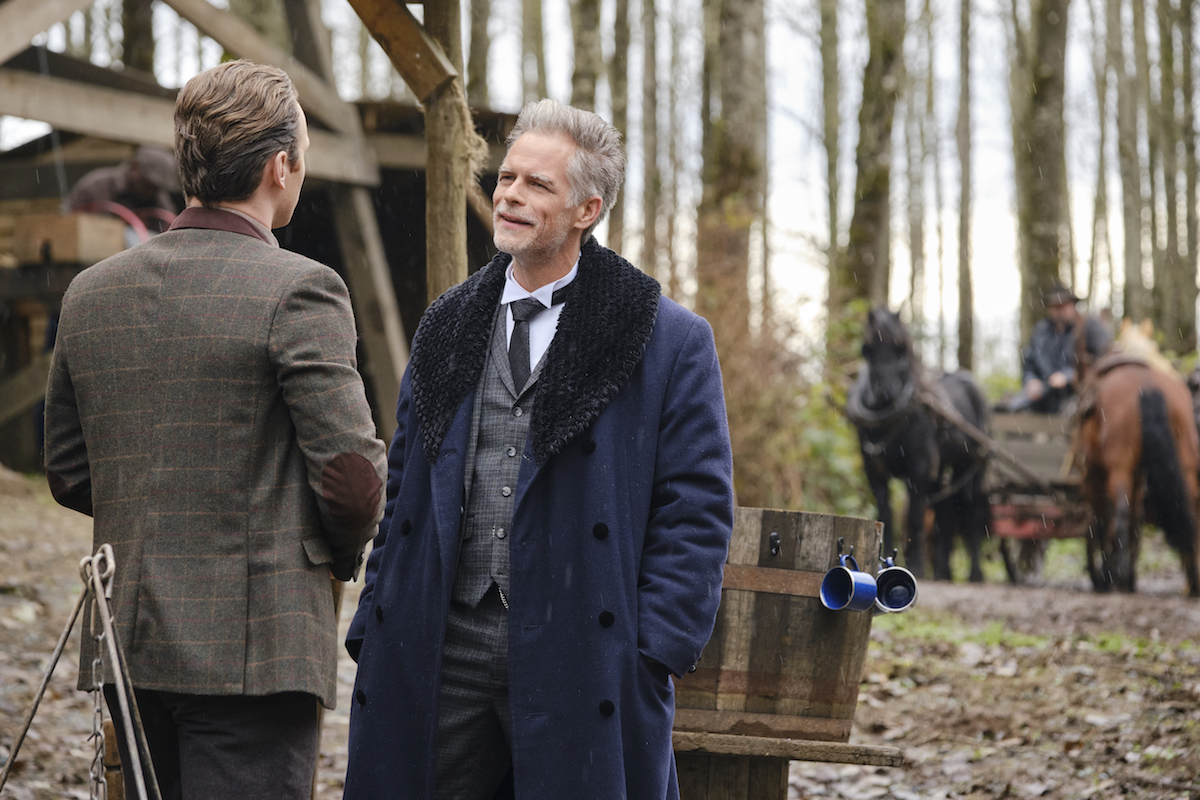 RELATED: Will Lori Loughlin Return to 'When Calls the Heart'? Erin Krakow Just Dropped a Major Hint
The last episode of When Calls the Heart Season 8 featured plenty of comings and goings in Hope Valley. Among them was the unexpected departure of Henry Gowen (Martin Cummins). He left town, though he was vague about his plans and where he was going. However, before he drove away, he cast a meaningful look at the sign for Abigail's Cafe, suggesting he might have plans to reunite with her. 
That moment wasn't the first subtle reference to Abigail on the most recent season of When Calls the Heart. Henry also mentioned to Ned Yost (Hrothgar Mathews) that he and Abigail were corresponding and that he had "regrets" about their relationship. And when talking to his son Christopher (James Drew Dean), Gowen mentioned a woman who encouraged him to be a better man.
While we don't know how Abigail feels about Henry, it seems clear he has some romantic feelings for her. But if Gowen does return to Hope Valley next season, it seems like there's a chance he might bring Abigail with him.
Lori Loughlin left 'When Calls the Heart' in season 6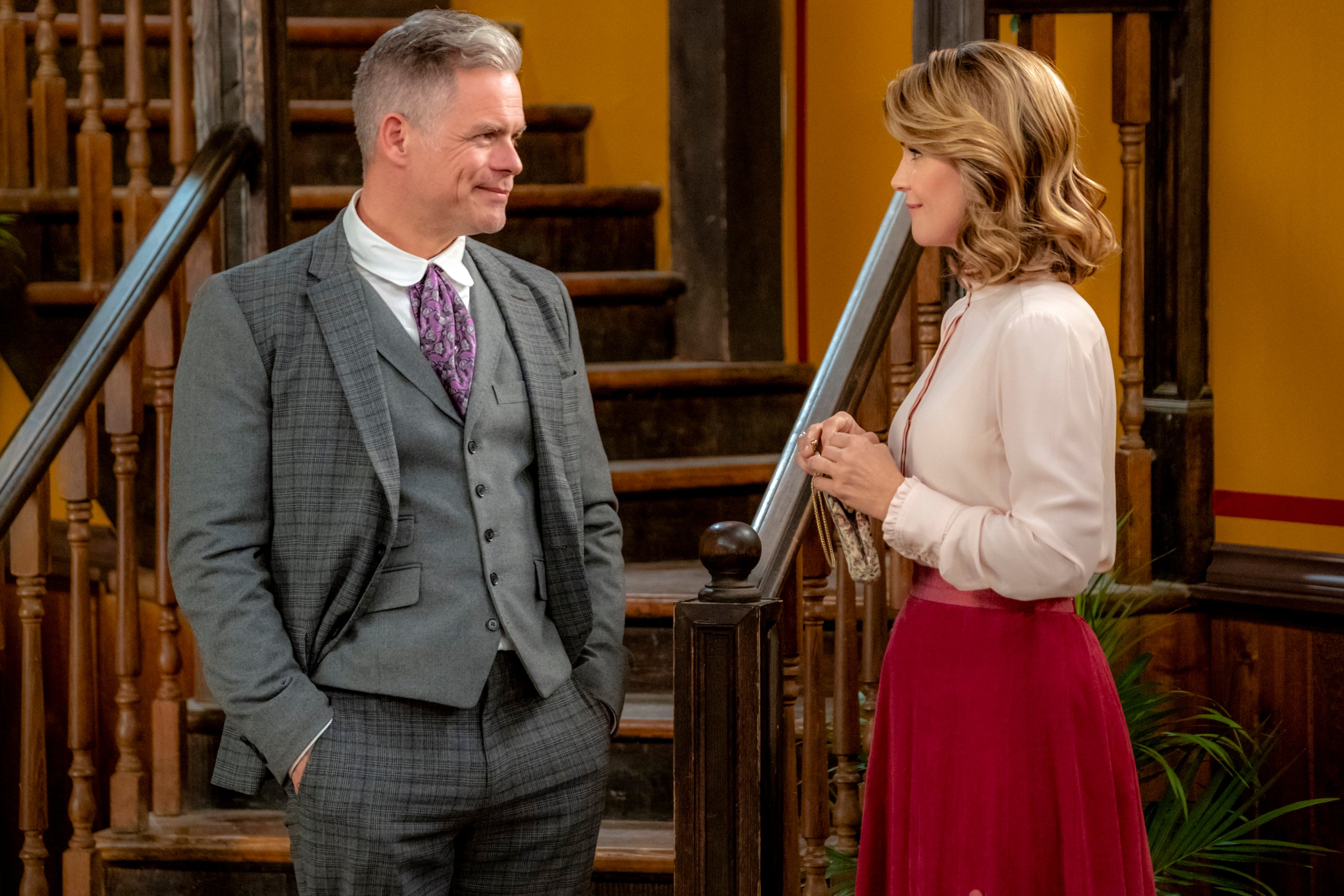 Henry and Abigail's characters were both introduced in the very first episode of When Calls the Heart. While he was at first cast as the villain, his character grew more complex over the years, as we learned more about his history and feelings. He also developed a close friendship with Abigail. 
"There's some connection between Abigail and Henry," Loughlin once said (via Hallmark Channel) of the characters' relationship. 
However, fans never got to see the full evolution of Henry and Abigail's friendship. Hallmark Channel cut ties with Loughlin after she was implicated in the college admissions scandal. The show was temporarily pulled off the air and her character quickly removed from future episodes. To explain Abigail's absence, viewers were told she'd left Hope Valley to care for her sick mother. 
Erin Krakow voices support for a Henry-Abigail reunion 
Since being fired from When Calls the Heart, Loughlin has pleaded guilty to paying bribes to ensure her daughters were admitted to the University of Southern California and served time in prison. Now that she's putting the scandal behind her, is the time right for her to return to Hallmark Channel? One of her co-stars is behind the idea.
When Canada's Super Channel Heart & Home (which airs When Calls the Heart in that country) tweeted about Henry possibly reuniting with Abigail, Krakow was quick to respond.
"I sure hope so," she wrote. 
Prior to the season 8 premiere, the actor told Fox News that she would "love to see her character back in Hope Valley." 
Krakow and others involved in the show have also previously retweeted messages suggesting they would support Loughlin's return to the show (via Heavy). Hallmark Channel has renewed When Calls the Heart for season 9, but no casting decisions have been announced.